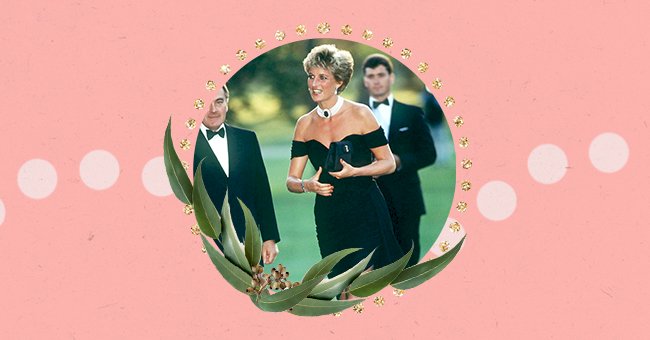 Trip Down Memory Lane: Princess Diana's Top 10 Style Moments
Princess Diana was indeed a style icon. From her formal ball gowns to her more casual looks, every outfit she came out in was another one to add to our inspiration book. Many years after her tragic passing and we are still trying to channel our inner Diana in style.
Princess Diana didn't dress like many other royals, and she was more daring and authentic to herself than most. She wore each outfit with confidence and grace that we can only hope to achieve.
We're taking a look at Princess Diana's ten best style moments over the years.
Brown Polka Dots
This brown polka dot dress that Princess Diana met Nelson Mandela in was so beautiful. It was a simple dress that was gorgeous at the time. It might not be something that we would wear now, but at the time, it was lovely.
Such a momentous occasion may have convinced other women to go over the top with their outfits. Still, Princess Diana always knew how to keep outfits simple enough to remain classy and elegant.
Off The Shoulder
This dress was worn by Princess Diana the day before she announced her pregnancy with Prince William. This dress has a dream-like quality to it that we absolutely love on Princess Diana.
Whether it be the pregnancy or Princess Di's inherent glow, the entire outfit was exquisite, and with off-the-shoulder tops being fashionable, it's a look we would love to recreate.
The Revenge Dress
We have all gone to a party that our ex was at in a super hot outfit to make sure he knew what he had lost. The famous revenge dress was Princess Di's version of that.
Princess Di wore this dress after Prince Charles admitted to having an affair. The plunging neckline and train were something that no other royal had ever done before, but Princess Di wore it with confidence and grace.
Dungarees
A royal in casual clothing is not something that we often see anymore, but Princess Di was the ultimate casual style icon within the royal family.
These denim dungarees are a style moment in history that could never be forgotten. Princess Di was excellent at making the casual street style look sophisticated and chic. We would love to recreate this look!
Street Style
This is a style that multiple people have recreated already. It is an iconic way to stay comfortable and still be fashionable. This look is perfect for those days when you just don't feel like putting on a complete outfit.
We love this style and have recreated it many times. However, we never look quite as good as Princess Diana did in them. She wore this look in different ways and always looked stunning.
Lady In Red
Princess Di looked so gorgeous in this red floral garment. The embroidered flowers were beautifully done, and the subtle shine that the flowers gave off was something so eyecatching.
This look is not something that you could recreate daily. Maybe because the garment is very formal or worn with a tiara, it looked stunning on Princess Diana, though.
Pretty In Pink
This checkered coat and hat are such a gorgeous combination that we couldn't add them to the list. This floor-length coat is so simple yet so iconic. The sweet baby pink color suits Princess Di's skin perfectly.
The elegant hat is the perfect accessory for this ensemble. Without the hat, this is a look that the more modest woman would look stunning in.
Suited Up
There are few things more exciting than seeing a female royal in a pants suit. Not many female royals were doing this, opting instead for a skirt or a classic dress. Princess Di, being the icon she is rocked many pants suits.
We love this particular set because of the muted colors. It is toned down enough for people to notice Princess Di in the outfit rather than the outfit stealing the show. A more refined version of her street style.
Lilac Dream
Could this be where the blazer dress originated? This lilac blazer is stunning and such a lovely vibrant color for Princess Di to wear. Lilac is an excellent way to add a pop of color to your outfit without it being overbearing.
This look is one of our all-time faves because styles like this one have come back into fashion in a huge way, and we would love to recreate this exact look. Pair this look with a sleeked-back ponytail, and you have the perfect mix between street and formal wear.
Pearls
Princess Di loved her pearls. She even wore a dress that was heels head to toe once. However, we prefer this look because of how simple and classically beautiful it is. The high neck, the bishop-sleeved ensemble is gorgeous in its own right, but the pearls make the outfit.
We love this look because it is the perfect mix between Princess Di's sassy style and the conventional royal way of dressing. This look showed that while Princess Di was able to follow the rules, she did so at her own leisure.