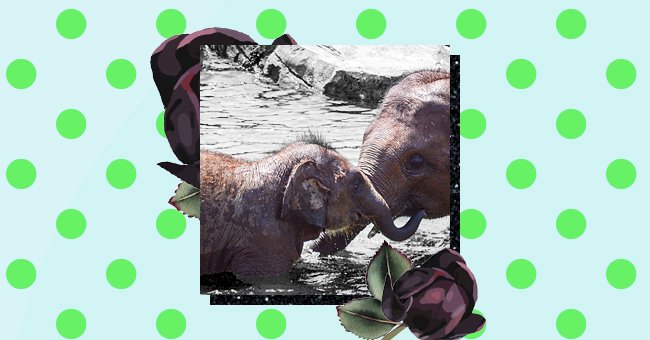 Two New York Zoo Young Elephants Succumb To 'Lethal' Virus in One Week
The Rosamond Gifford Zoo has lost one-year-old Ajay and five-year-old Batu to Elephant Endotheliotropic Herpes Virus (EEHV), a lethal strain that attacks Asian elephants.
Two elephant calves at the Rosamond Gifford Zoo, Syracuse, New York, have succumbed to a deadly virus within a week. The virus is a lethal strain of herpes that particularly victimizes the Asian elephant breed.
The five-year-old Batu died only days after his younger brother, the one-year-old Ajay, lost his life battling EEHV. Both the elephant calves were under treatment for the virus but could not survive.
Batu & Ajay Die Of EEHV
The Rosamond Gifford Zoo announced the news of Batu's demise on Facebook on Sunday. Batu lost his battle to EEHV three days after his younger brother Ajay's death. Ajay would have turned two next month if he survived.
"This is obviously the worst possible outcome, and it occurred after more than a week of intensive care by our team in hopes that every day Batu survived gave him a better chance to beat this horrible disease."

said the Zoo Director, Ted Fox
The staff at Rosamond Zoo shared deep grievances about losing Batu early Friday morning. They could not save the young Batu from falling victim to the same virus that killed his brother, Ajay, on December 8.
Batu's Treatment For EEHV
The five-year-old Batu had been undergoing treatment for EEHV since December 3. He tested for EEHV at the Smithsonian National Zoo Conservation Biology Institute's National Elephant Herpesvirus Laboratory, and his blood test came back positive for the virus.
Batu did not show any physical symptoms connected with EEHV initially. However, the virus load in his blood continued to increase, which ultimately consumed him.
The Rosamond Zoo continually engaged their elephant team and veterinary staff in rendering Batu's medical care and treatment. They devised an aggressive treatment plan comprising anti-viral and herpes medicines and plasma infusions from Batu's female herd mate, Romani.
Batu was able to make it for only eight days after testing positive for EEHV. On Friday, he was "laid down to rest and never got up," according to Fox's statement.
Batu & Ajay Receive Farewell
Batu was born to Mali and bull elephant Doc on May 12, 2015. The younger elephant Ajay was born on January 15, 2019. Both the elephant brothers were practically inseparable and always liked sticking together.
Batu was a playful little elephant who loved his pool time, training routine, and stealing food from his elephant mates. He also struggled in gaining weight as a newborn but quickly became everyone's favorite.
Ajay may have missed out on family moments, but Batu was able to grieve his brother's loss along with his parents and six surviving members of the elephant herd. Their remains will go to Cornell and contribute to research work on EEHV.
"Words can't begin to express our sadness and grief. Yet we know that as heartbroken as we are, our elephant team and our zoo need our support more than ever."

said Ryan McMahon, the county executive of Onondaga County that owns the zoo