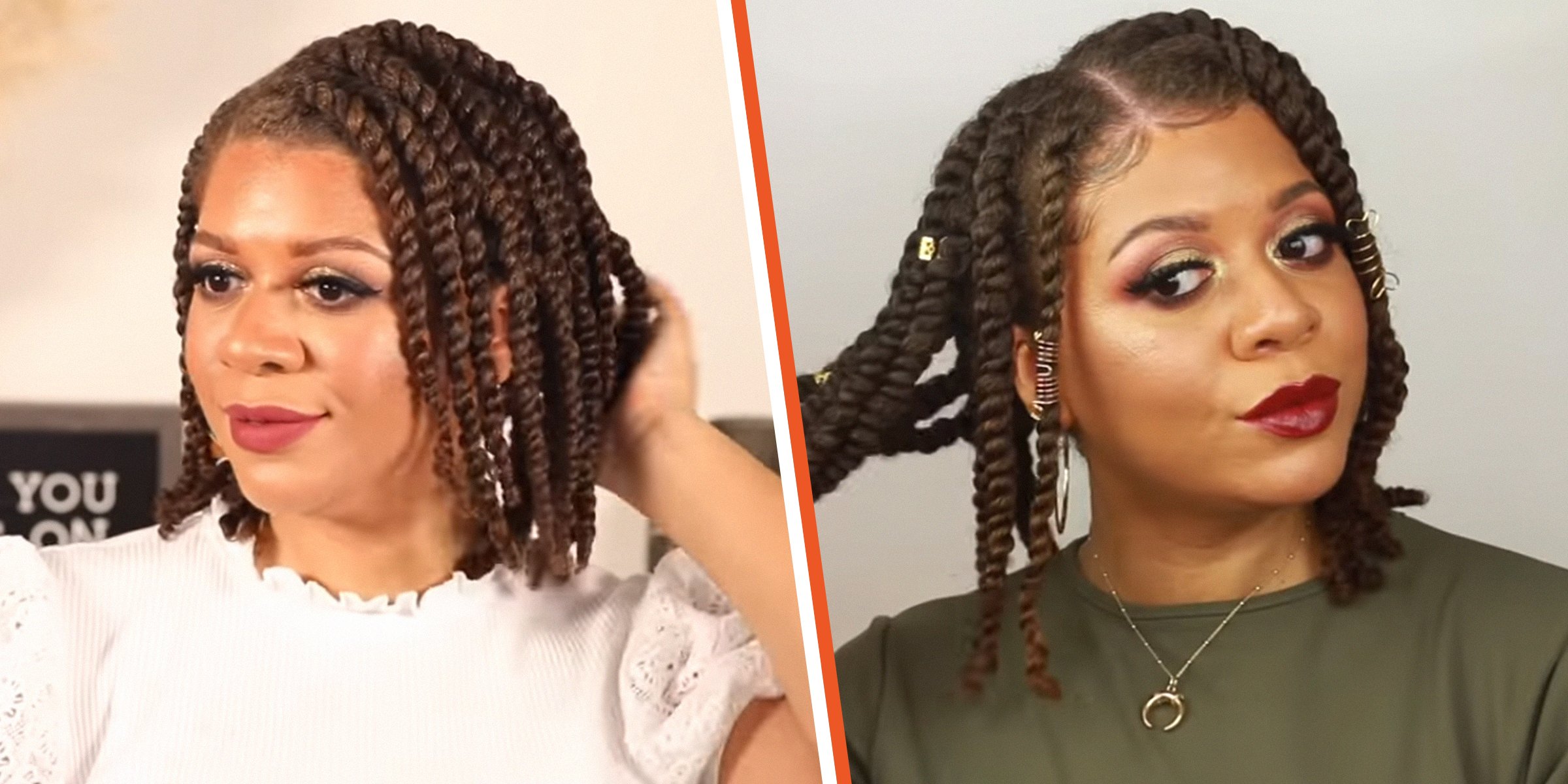 A photo of a woman with two-strand twists | Source: Getty Images
Two-Strand Twists: How to Create and Care for the Healthy Natural Hair Style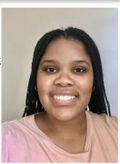 While two-strand twists are a go-to for a stylish hairstyle, they also serve as a protective hairdo with multiple benefits and offer a lot of versatility when it comes to styling.
Two-strand twists – also known simply as twists – are a protective hairstyle created by wrapping two sections of equal-sized hair around each other after sectioning off the hair. While the sections may vary, two-strand twists have been the natural hair community's best-kept secret.
From locking in moisture to reducing the chances of damaged ends, the hairstyle offers both beauty and health. Actresses like Gabrielle Union and musicians like Solange have dawned the hairstyle during red-carpet appearances and live performances.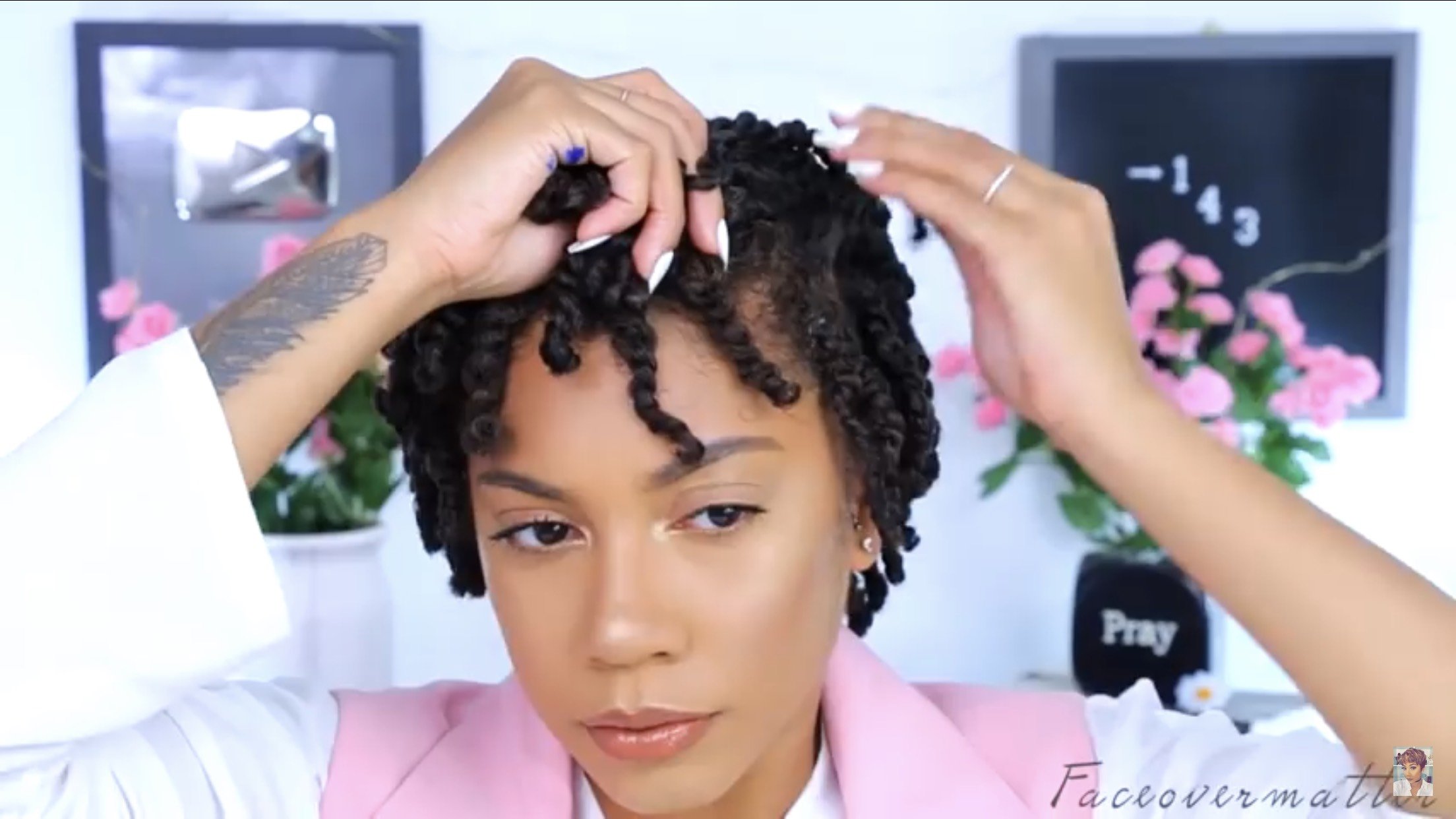 A photo of a woman with two-strand twists | Source: YouTube/ faceovermatter
The hairstyle can be lengthened with synthetic hair and is often used as a starter style for dreadlocks.
Prep Your Hair
A crucial part of attempting two-strand twists is clean hair. The best bet to avoid having buildup and dirt trapped in the twists is to shampoo, condition, and detangle the hair. Hairstylist and master cosmetologist, Ebony Bomani, said:
"When prepping for two-strand twists, it's imperative that the hair is hydrated and thoroughly detangled to avoid possible matting and breakage in the future."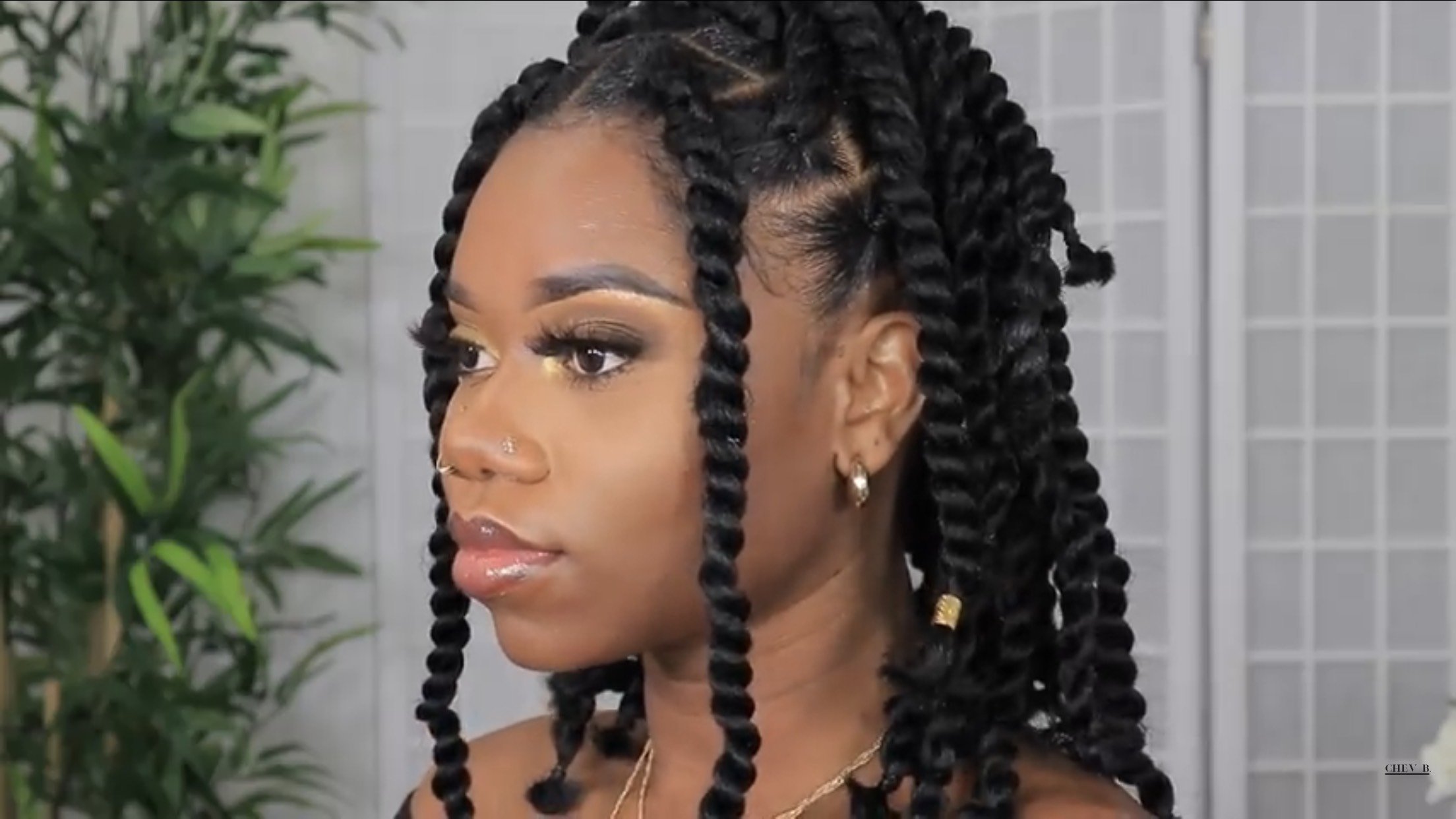 A woman with two-strand twists | Source: YouTube/ Chev B.
One of the benefits of two-strand twists is that they retain moisture and can be worn for days and weeks, so avoiding being shy with oils and creams is a plus.
Leave-in moisturizers work best as the twists will lock in everything. Detangling the hair is a process that starts at the hair's tips and goes back to the root.
Add Curl Cream
Curl creams will provide the two-strand twists with a better hold. While everyone's favorites will vary, a good rule of thumb is to avoid any product that leaves behind a tacky and heavy feel.
A woman with two-strand twists | Source: YouTube/ Jateraa Bria'Na
As two-strand twists do not have their ends held by hair ties or bands, adding curl cream aids in the prevention of unwanted unraveling as well as frizzing.
Divide the Hair into Sections and Twist It All the Way Down
Once the hair has been prepped, the next step is to section and twist it. Larger sections will produce larger two-strand twists; the same applies to smaller sections. For good measure, oil or cream can be placed on the tracks of the sections for more moisture.
Once the hair has been sectioned, it should be parted into two at the root. While the section size, and thus the two-strand twists, is based on preference, the goal remains to have the two divided sections the same size.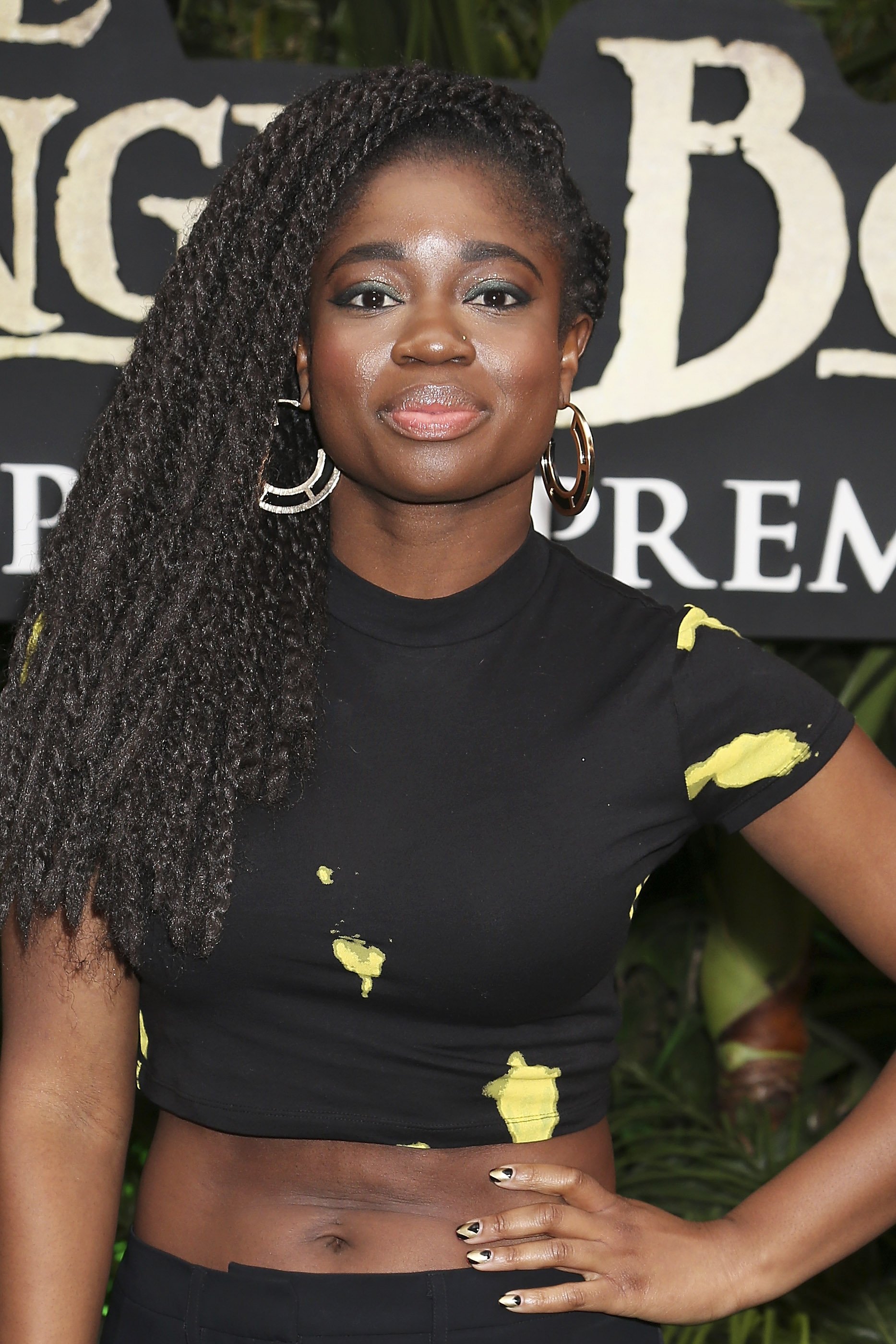 Clara Amfo wearing Marley two-strand twists at the premiere of "The Jungle Book" on April 13, 2016 in England | Source: Getty Images
Having a section bigger than the other will result in a twist that loses the seamless look down the length of the section. The hair can be sectioned in different ways – crescent parting, organic parting, and diamond parting.
Once the section size and the choice of parting have been established, the two equal pieces of hair are twisted over each other. They should be twisted away from the face until the end of the hair. Adding extensions can create Senegalese or Marley twists, or adding colored extensions can be a fun way to try something different.
How to Keep Two-Strand Twists from Unraveling and Getting Frizzy?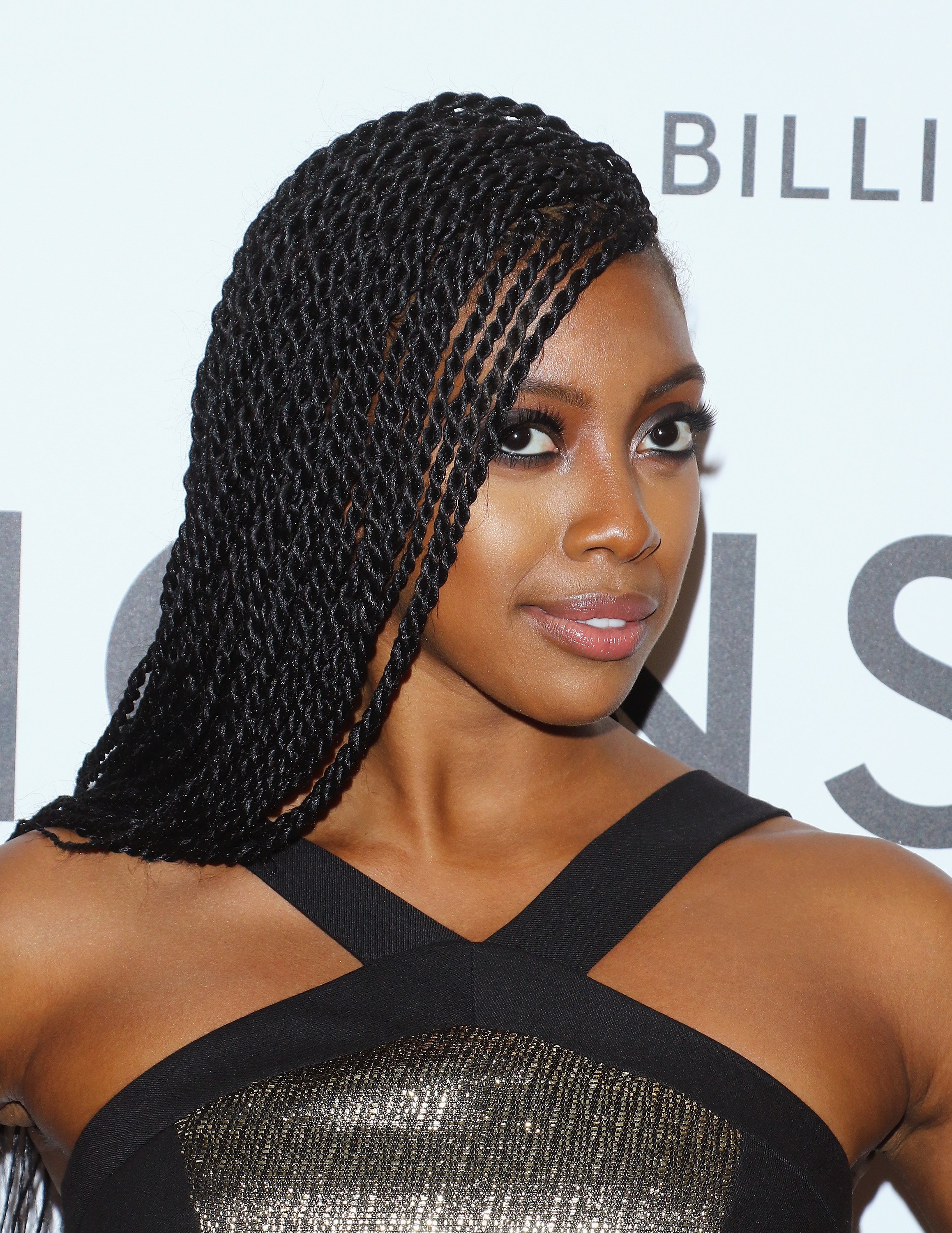 Condola Rashad wearing two-strand twists with extensions at the "Billions" series premiere on January 7, 2016 in New York City | Source: Getty Images
To enjoy the benefits of two-strand twists for as long as possible, the hairstyle should be maintained. A satin or silk pillowcase is the hairdo's best friend. Two-strand twists can also be washed and moisturized while still intact. Hairstylist, Sarah Sango, said:
"Simply spritz each of your twists with a small amount of water. This will reawaken the existing products in your hair. If you feel that your hair needs more product, add accordingly."
Celebrity hairstylists who have worked with celebrities like Kerry Washington have sung the praises of two-strand twists for their ease and lightweight feel that does wonders for natural hair.