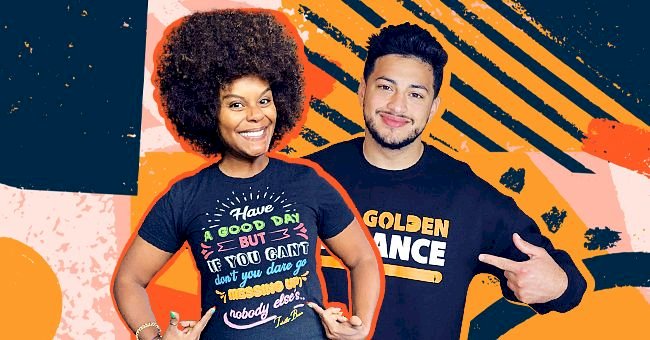 Underrated TikTok Food Accounts That Will Make You Drool
Lockdown gave us all a little too much time to explore social media and experiment in the Kitchen. So it's no surprise that many of us stumbled across carrot bacon and Dalgona Coffee but there is far more to discover within FoodTok.
From viral dance videos to trendy drinks, TikTok has something for everyone. While it's a great way to entertain ourselves for a few hours, it is also packed with tips and tricks to make our lives easier.
If you're like me, then the real draw to the platform is the variety of food channels and recipes it has to offer. While there are tons of popular accounts, these are our favorite underrated food accounts to follow for drool-worthy recipes.
The Golden Balance
Syrian-American Muslim Ahmad Alzahabi is the founder of The Golden Balance. The Michigan University graduate has turned to TikTok to share his passion for the Culinary Arts.
He shares delicious recipes to homemade meals and even home alternatives to fast food favorites like McDonald's chicken nuggets. Over time he has captured the stomachs of millions with his famous slogans; "Now Bismillah" and "Final Product."
Ayeh
The channel Cooking With Ayeh is run by the stunning Ayeh. The Persian beauty proudly states that cooking is her "happy place."
Her channel is filled with cooking clips that are easy to follow and create divine looking dishes. Most importantly, her cheerful personality will draw you in instantly.
Jenny Martinez
Who can resist traditional Mexican food? Jenny Martinez is the chef to follow if you're ready to brave creating your favorite Mexican feast items at home.
She has everything from Tacos dorados de Carne con papas to Mexican red rice and ground beef taquitos. Besides Mexican food, Jenny also creates regular recipes like banana bread and hamburgers.
Tabitha Brown
Southern actress and content creator Tabitha Brown suffered from chronic pain and fatigue for nearly two years before trying a 30-day vegan challenge with her husband. Within ten days, the star felt better and decided to stick to a vegan diet permanently.
In early March 2020, Tabitha brought her vegan recipes and cooking tips to TikTok. She has the ability to make even the most complex recipes look simple and as a result, has gained more than two million followers.
Maya Smith
Even though Starbuck may feel like an essential need it is not worth risking being exposed in a pandemic for a cup of coffee. Nevertheless, the cravings are strong.
So when 17-year-old Maya Smith who works at Starbucks decided to share recipes for popular and secret menu drinks in November 2019, we all jumped at the chance to try it out. One of her most popular videos is the coveted Skittles Frappuccino.