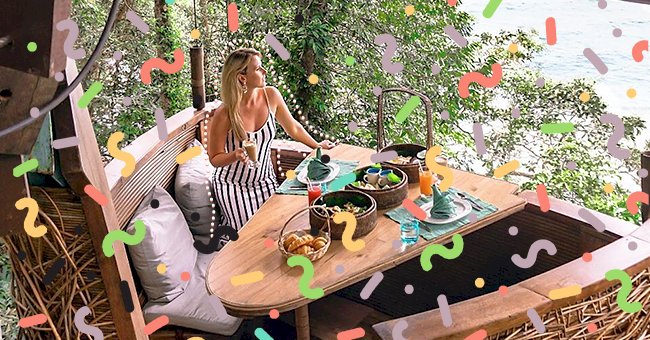 Unique Dining Experiences Around The World
Many restaurants offer cuisine experiences that make lasting impressions on food connoisseurs. These spaces offer much more than just food, and that's what makes them unique.
Dining concepts range in creativity, and modern technology offers a platform for exceptional ideas. Terms such as 'adventurous eating' make their mark in the food world with wild and unique restaurant offerings.
The traditional sit-down dinner is excellent, but some of the newer dining options are fantastic. Many people are rushing to save some money to spice up their date nights with a marvelous dining experience. See our list of unique restaurants to add to your dining bucket list below:
Ithaa Underwater Restaurant
Ocean views are lovely, but underwater views are extraordinary. This restaurant is located on a luxury resort in the Maldives so that dinner will cost you a pretty penny for a seat.
Their six-course meals are delectable on their own, so the venue makes the experience magical. You will not be able to sit over 16 feet underwater without getting wet anywhere else but here.
Stratosfare Restaurant
This New Zealand restaurant takes skylines and views up a whole other level. The window walls offer a 360-degree view of the Queenstown, New Zealand skyline from an extremely high point in the city.
People have to take a cable lift ride up to the restaurant, that is how high up it is. The restaurant offers lunch and dinner meals and buffets that vary in price ranges for varying budgets.
The SafeHouse
Dinner dates turn into high profile spy investigations at the Milwaukee based diner. Patrons can only enter using a secret password and must accept an undercover mission upon entry.
One may not think much of this restaurant by only looking at it, but what's inside is a beautiful mystery. Menu items fit the espionage theme with names like 'Undercover Happy Hour' and 'Top Gun Tartar'.
Soneva Kiri Tree Pods
The waiters at this extremely breathtaking restaurant dangle from zip lines to serve meals. Diners enjoy their meals while perched in a luxurious tree pod 15 feet above the ground.
The tree pod has magical views of the ocean from the tops of trees at the Koh Kood rainforest. This tree pod offers the dining experience of every adult's inner child's dreams.
Dinner In The Sky
Eating a luxury meal while seated mid-air on a suspended crane may not be for the faint-hearted. This sky-high dining option is popular in more than 55 countries and loved by many adrenaline seekers.
A seat at these tables is not cheap, but it makes for a great gifting experience or a fun birthday dinner. Views from the sky are also better than any local bar you may visit.