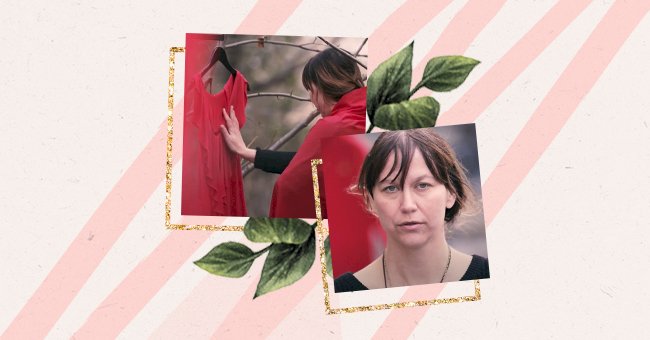 Unpacking Artist Jaime Black's REDress Project To Raise Awareness Of Missing Or Murdered Indigenous Women
Gender-based violence is a genuine threat that women globally face every single day. There seems to be no end in sight, and women have to find ways and means by which to try and protect themselves.
We are constantly being told how to protect ourselves against the threat of violence being exacted upon us simply because we are women. No country in the world has not had this threat.
However, for some cultures, the threat is more significant. This is why the REDress project was born.
Jaime Black
Jaime Black is a multidisciplinary artist who is based in Winnipeg. She is of mixed Anishinaabe and Finnish descent and has been the face of the REDress project since the beginning. She has made waves in the art industry and the world of GBV and indigenous women with this project.
How Black approaches are is to engage in the themes of memory, spiritual knowledge, identity, cultural knowledge, and understanding the body of the land in which she works. In this way, she was the perfect person to start the REDress project.
The REDress Project
The REDress project has been described as an aesthetic response to a critical issue. It is a commentary and ode to the more than 1000 aboriginal women who went missing or were murdered in Canada.
The project consists of red dresses of all shapes and sizes being hung from trees to represent all of the women who were murdered or went missing. Black says that in doing this, she hopes to "evoke a presence through the marking of absence."
Black's project has been ongoing since 2019, and there are no signs that she will be stopping anytime soon. She has garnered a lot of attention, but not enough just yet. The REDress project is an essential statement that the world needs to take note of.
The project has gone everywhere from Washington, DC. to Nelson, British Columbia, and still, these murders are ongoing. More people need to see and be affected by this project so that indigenous women get the attention and protection that they deserve.