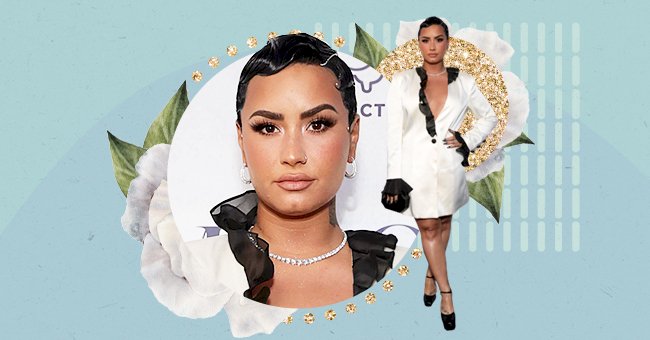 Unpacking Demi Lovato's 'Dancing With The Devil' Premiere Look
The moment we've been waiting for is finally here. Demi Lovato's second documentary is out. Demi's friends, the media, and fellow celebrities were at the premiere on Monday to support the star.
Demi Lovato has been on a journey to sobriety since 2010, and like any other addict, she's relapsed a few times. The 'Confident' singer's last public relapse almost left her for dead and sent her to hospital with severe damage.
Three years after Demi's near-fatal drug overdose, she is baring it all in a second Youtube documentary. Two episodes premiered on Monday, and Demi went all out at the drive-through premiere with peers and friends.
About Dancing With The Devil
In 2017, Demi Lovato presented the world with a documentary called 'Simply Complicated.' Demi looked back at her upbringing, superstardom, and the pressures of being a child star that led her to addiction.
Fans were astounded to hear some of Demi's recollections, particularly when she confessed to not being sober. However, Demi concluded the documentary on a positive note as she revealed she was doing better.
A year later, Demi accidentally overdosed on fentanyl after months of abusing substances again. The Disney alum almost passed away from the overdose and has been working on healing since.
Dancing With The Devil will explore the events leading up to Demi's near-fatal experience and the aftermath. Demi opens up more truthfully and intimately about her life, addiction, and sexuality in this documentary series.
Demi On Gaining Control
One of the most poignant remarks Demi makes in her latest documentary has to do with gaining control. Demi, who's been in the spotlight since she was eight, admits that it was liberating to make her own choices.
Lovato confesses that she no longer does things for approval which has led her through a better path. She can now fully express herself the way she wants, which infiltrates her style and beauty choices.
Demi cut her hair into a cropped pixie cut and dyed it hot pink in the documentary to mark her evolution. She even changed up her home's interior decor to suit her true style, which is also informed by her sexuality.
Demi's Premiere Outfits
It seems as if Demi is taking control with her style even during public appearances this year. You can see her evolution into a more confident, unique, strong, and stylish woman through her outfits for the premiere.
Lovato ditched the pants in a chic black and white tuxedo dress for the premiere's red carpet ceremony. Her short hair was in finger waves, her manicure matched her ensemble, and her black pumps were to die for.
Demi slipped into something more colorful for her performance at the premiere, which she's been loving lately. The actress wore a hot pink blouse with black polka dots and switched out her dazzling earrings for silver hoops.
Kim Kardashian was at the premiere to support her long-time friend as she bravely shared with the world. After the show, Demi celebrated with a Taco Bell dinner with her team and shared images from her Vogue Diary.