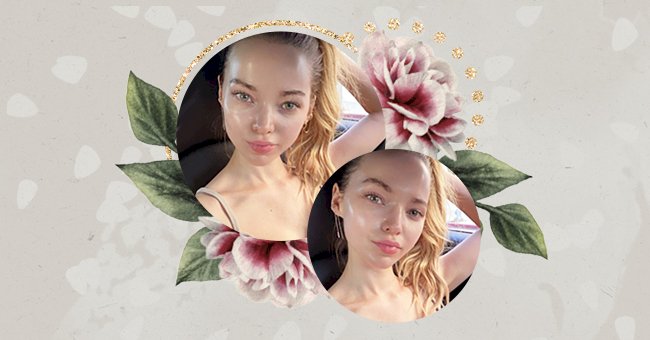 Unpacking Dove Cameron's Skincare Routine
Dove Cameron is one of the most stunning young stars in Hollywood at the moment. The former Disney Channel actress recently shared the steps to her skincare routine to give us insight into her glow.
Dove Cameron may only be 25 years old, but she constantly breaks bounds in fashion and beauty. The singer and actor has perfectly plump, textureless, dewy, and luminous skin that we all envy.
Thankfully, Dove recently shared a guide to her selective maximalism skincare routine with Harper's Bazaar. Read more to explore the steps and processes of Dove Cameron's skincare routine.
Listen To Your Skin
Although Dove has a 12 step skincare routine, it took some time to figure it out. The 25-year-old identified that her combination skin requires her to go all out with moisturizing products, thus the 12 steps.
"If you're in touch with your skin, you can listen to what it does and doesn't like."

Says Dove Cameron
The talented artist explains that her combination skin requires extra care because it can be dry or oily. Exfoliating and getting facials regularly helps the star keep her skin balanced, especially before events.
"It's oily to the point where I'll have a nice glow throughout the day. But it can get dry as well, so I'm always slathering on, like, nine different kinds of oils and moisturizers."

Says Dove Cameron
Dove's Process
The Powerpuff actress recently unveiled her nighttime routine to Harper's Bazaar, and it is extensive. Dove starts her routine by slipping on a satin headband to avoid getting hair in her face as she works.
Then, Dove removes her day's makeup with an oil-based cleanser and goes in with a facial wipe for eye makeup. The star then applies a Hyaluronic serum all over her face in an upward motion before brushing her teeth.
After the hyaluronic serum has worked its way into the skin, Dove uses a vitamin C serum all over her face. Then she uses an anti-aging peptide night cream and an eye cream she applies with a clear quartz roller.
Dove applies vitamin E oil for intense moisture after rolling the eye cream on her under eyes and lids. She then tops everything off with four different oils, lip oil, and a lifting cream face mask to wear overnight.
Product List
There are a few products that Dove has mentioned in the past and form part of her favorites list. The star even notes that her moisturizer and oil collection is quite impressive as it has a wide variety of items.
In her night skincare routine, Dove mentions fourteen skincare products. These include the Shu Uemura Anti/Oxi+ Cleansing Oil, Neutrogena Makeup Remover Wipes, and Dr. Barbara Sturm Hyaluronic Serum.
Dove also mentions the Quip Electric Toothbrush, Mario Badescu Vitamin C Serum, and Tata Harper Night Cream. The quartz roller she uses is from Earthbound Trading Co., and her lip oil is Burt's Bees.
Her oil collection includes oils from Health Priority Natural Products, Now Essential Oils Kora Organics, and 365. Finally, the mask she uses at the end is the Lancôme Rènergie Lift Multi-Action Cream Face Mask.