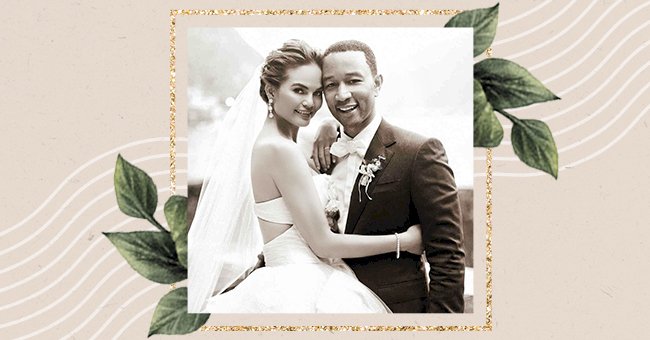 Unpacking Eye-Catching Pieces For Celebs Designed By Chrissy Teigen's Jeweler
With all the engagement and marriage news going on in Hollywood at the moment, we have seen some of the most exquisite jewels. The pieces are gorgeous and timeless, and we want them for ourselves.
Most of the stars use a few select jewelers to do their custom pieces for them. Being able to satisfy celebrities' desires when it comes to jewelry can be no easy task, and that is why there are only a few who can do it.
We're taking a look at all of the pieces that Solow and Co have made for various celebs.
Chrissy Teigen
Chrissy Teigen and John Legend have one of the most admirable marriages in Hollywood. They always seem to have one another's backs and support one another in every endeavor. Also, Chrissy's wedding ring is gorgeous.
John Legend had Chrissy's ring custom made by Solow and Co way back in 2013 and have said multiple times that Chrissy's ring is one of their favorite pieces that they have ever made. We can see why.
Ariana Grande
Ariana Grande has had her fair share of relationship drama in her life. She has even been through two engagements. However, now that she is married, we feel it only right to discuss her gorgeous engagement ring.
The ring was made up of a mixture of her own ring and a pearl from a piece of her grandmother's jewelry. A picture of the ring was posted on Grande's husband's Instagram before he went private.
Hailey Bieber
Justin and Hailey Bieber are an adorable Hollywood couple. They are truly in love and not afraid to show it to the world. Of course, they wouldn't be a married couple in Hollywood if Hailey wasn't wearing a boulder on her ring finger.
This particular boulder was designed by Bieber in collaboration with Solow and Co and made for an incredible end result. The ring is absolutely gorgeous and typical of a young Hollywood couple's style.
Noel Capri
While Solow and Co do create many celebrity engagement and wedding rings, that is not all that they are capable of. In fact, their jewelry sets are just as gorgeous as the rings that they have designed for stars.
Model Noel Capri wore a necklace and earrings by the jewelry company on the red carpet at the beginning of 2020 and showed that the jewelry sets are gorgeous and fit for an awards ceremony.
Victoria Khajavi
Now that we have moved away from talking about celeb wedding and engagement rings, we should discuss some more of the other pieces that this jewelry company has made that can be worn around the neck or the wrist.
This piece was worn by Victoria Khajavi in a James Bond film and is more than worthy of such high acclaim. The necklace is beautiful and makes Khajavi's entire outfit look even better than it did before.
Jessica Simpson
The beautiful Jessica Simpson wore the last celeb piece that we loved by Solow and Co. There is nothing quite like a good pair of diamond stud earrings, and Jessica Simpson found the perfect pair at Solow and Co.
The studs are gorgeous and simple. They are large but not so large that they seem to be overpowering. They are the perfect addition to any outfit, which Simpson knows because she has worn them many times.