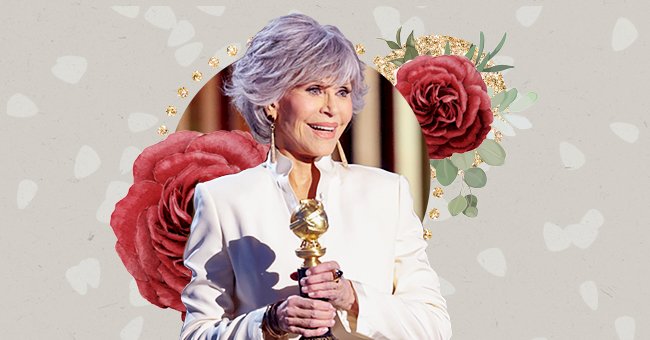 Unpacking Jane Fonda's Affordable Golden Globes Makeup Look
Jane Fonda is an icon that most of us have grown up watching. Her career has been long and successful, and she has never put a foot out of place in the fashion and beauty world.
Fonda recently made new waves with her Golden Globe Awards look. As usual, she was dressed impeccably, and her makeup was flawless. Once again, this fashion and beauty icon dazzled the red carpet, and all for a very affordable price.
We have unpacked the beauty bag that the star used on the night of the Golden Globe Awards to give you a chance to achieve the same glow.
While Fonda's outfit was chic and elegant, it has been worn before. In an interview with Ellen DeGeneres the week before, she had said she planned to wear something that she already had in her closet.
The sleek white suit was perfect for the event, and Fonda saved herself some money. She also said that she had planned on doing this because we use shopping to develop our identities, and we need to stop that. The star has vowed never to buy new clothes again.
As women get older, we wonder how we will keep our appearances up, especially with graying hair. Fonda has embraced her grays and used an in-shower treatment to create the glossy look on her hair.
The treatment is from L'Oreal Paris and costs less than $20. If you were looking for a way to make your gray hair look shiny and new, this in-shower treatment might be the answer to all of your prayers.
Fonda is a celebrity spokesperson for L'Oreal Paris and did not let the brand down on this occasion. All of the makeup used on the star's face was by L'Oreal in their Age Perfect range.
Primer to lipstick, the star was covered in L'Oreal. She opted for a dark and dramatic eye to offset the muted tones of her suit and hair and dewy skin with a pale lip. The makeup was gorgeous and might even have stolen the show over her outfit.