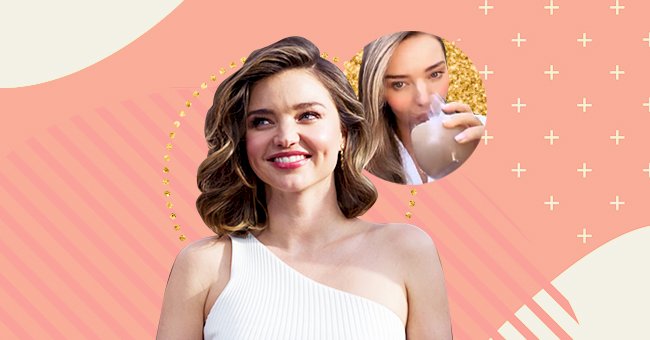 Unpacking Miranda Kerr's Daily Wellness Regimen
Mother of three and founder of Kora Organics reveals the daily beauty and wellness rituals she follows to maintain a balanced life.
From homeschooling, running her skincare line, Kora Organics, and inspiring everyone to live a balanced life, the thirty-seven year old Miranda Kerr is a very busy bee.
However, she's able to keep the balance by following a daily beauty and wellness regimen. She revealed the details to Porter.
Daily Planning
Kerr shares that she finds that daily planning is the thing that helps her balance being a mother, working and spending time with her husband.
"I even put breast-feeding times in my calendar and carve out 20 minutes for lunch, and nap times. I even set time to call my grandma, because life gets so busy."

Kerr tells "Glamor"
Morning Ritual
She starts off her morning with a mantra. Kerr says that when she wakes up in the morning, she declared that "today's going to be an awesome day", and it's a habit that's helped her "put a positive spin on things."
"Another thing I like to do is go outside and open my hands towards the sun and just feel that energy from the sun filling my whole body with light and visualize every cell being renewed with the beautiful loving energy of sunshine."

Kerr say.
Heavy Metal Detox Smoothie
The wellness entrepreneur swears by a heavy metal detox smoothie that includes wild blueberries, Barley grass, and bananas. She loves it for the whole family because it's nutritious.
Along with her smoothie and morning celery juice, she adds that she also loves her airfryer and is a big fan of potatoes. She makes her potatos in there.
Miranda's Skin Regimen
She starts off her routine with a dry body brush before hopping into the shower where she uses her milky mushroom cleanser. She then follows with her Turmeric Firming and Brightening mask.
After hopping out the shower, Kerr says she uses Kora's citrus mist followed by the Noni Bright Vitamin C Serum. Lastly, she applies the Noni Radiant Eye Oil and mixes in some Noni Glow Face Oil to her moisturizer. She might finish off with sunscreen on a sunny day.
Miranda's 2021 Goals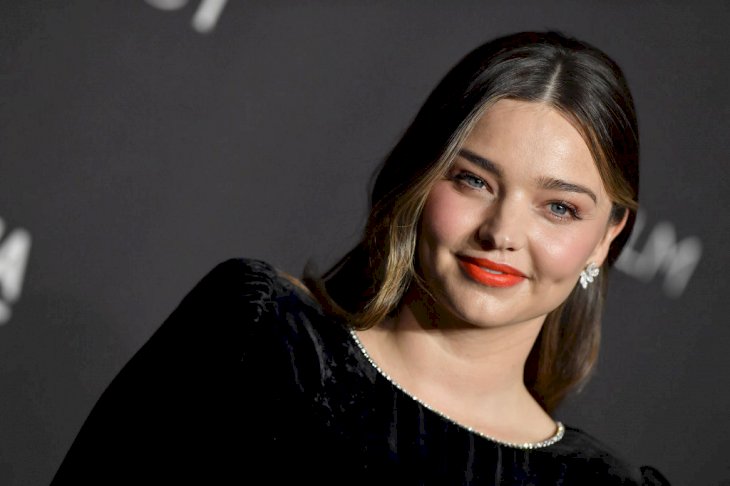 Getty Images
"I think that every day is an opportunity to do better and be better as a person, as a mother, as a businesswoman and every day in every way I'm trying to improve myself so that I can be a better version of myself."

She tells "Glamor"
She also mentions that she loves learning and evolving through feedback from others and reading. She's also recently completed a health and wellness online course offered by Stanford, stressing the importance of expanding the mind.