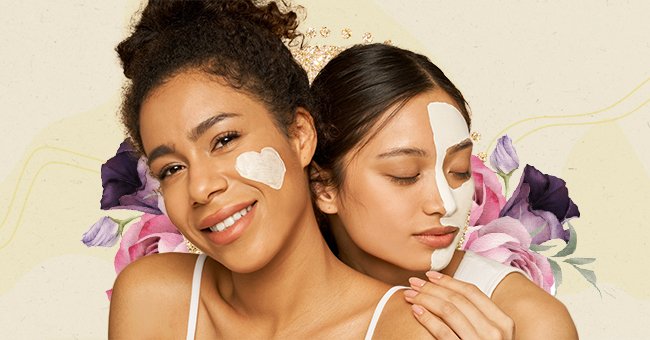 Unpacking Skin Barriers
Knowing how to take care of your skin is extremely important to know how to do if you want your skin to stay healthy and looking young. Many products on the market can help you achieve this, but understanding your skin is far more important than using products.
One of the most important things that we need to understand is our skin's barrier and how to take care of it and repair it if it has already been damaged at some point in our lives, but this is not often discussed.
Fear not, though. WomanlyLive is here to give you the lowdown on your skin's barrier.
What Is The Skin Barrier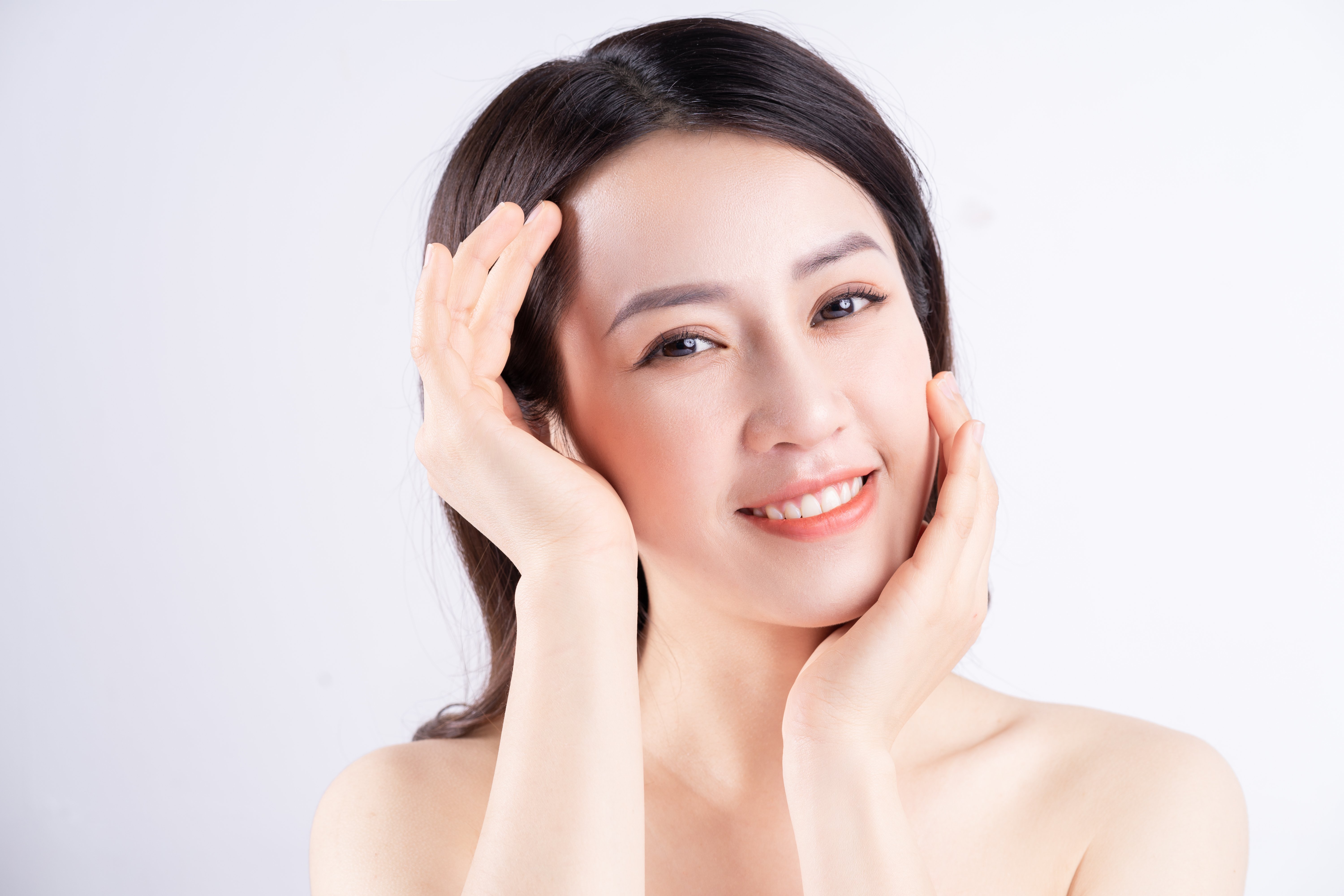 Woman with clear skin posing | Shutterstock
The skin is the largest organ on the body and is susceptible to many different ailments, from acne to eczema. Your skin is sensitive to many things all over your body but tends to be the most sensitive on your face.
The skin barrier is there to protect your skin from environmental stressors. The same way that your eyelids and eyelashes protect your corneas from being damaged, the skin's barrier protects the deeper layers of skin from being damaged permanently.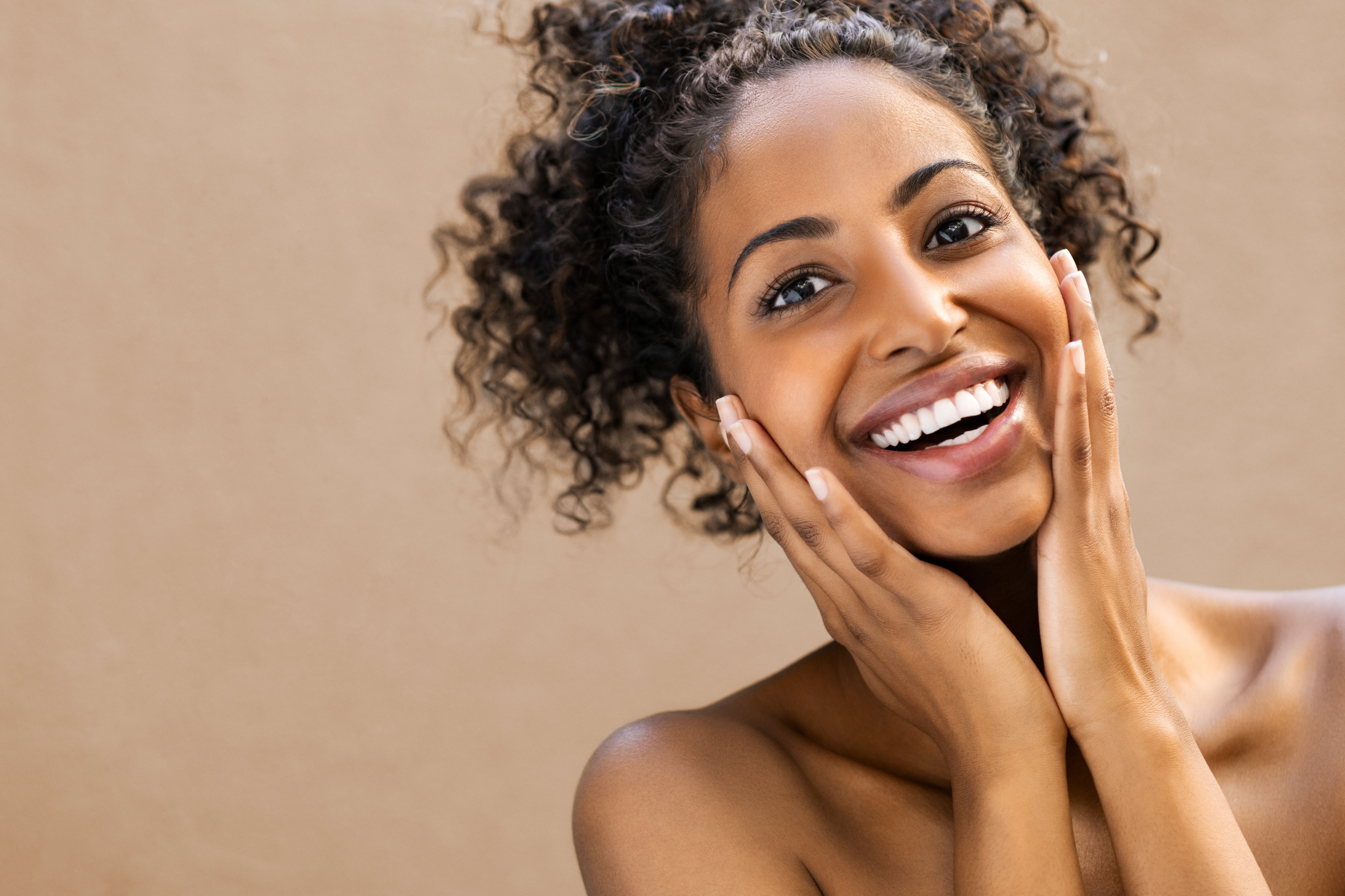 Woman with clear skin | Shutterstock
The skin barrier is the top layer of skin and comprises three cells; keratinocytes, melanocytes, and Langerhans cells. Each of these cells performs its unique role in ensuring that the skin is protected.
How Do I Protect It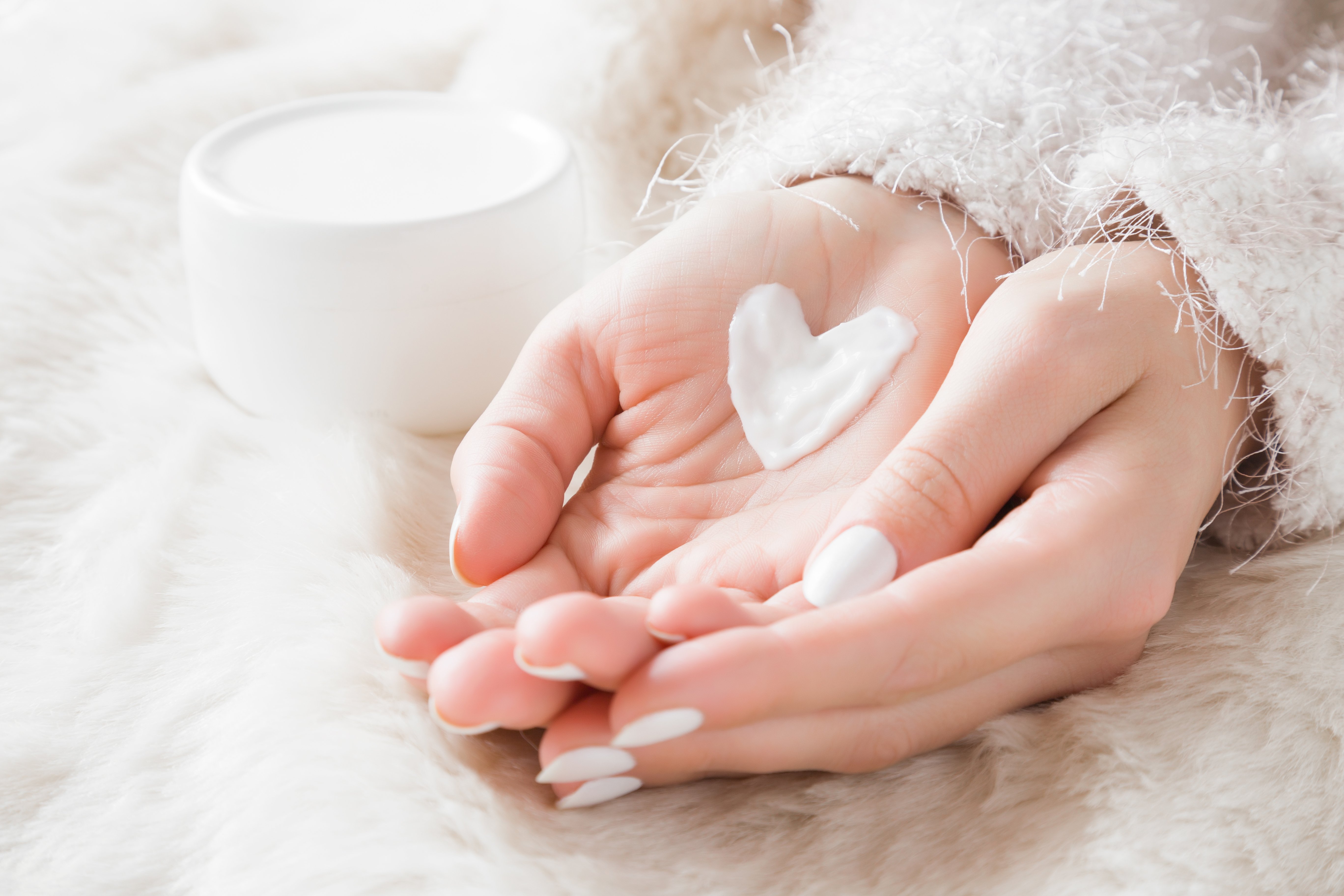 Hands filled with lotion heart | Shutterstock
Because the skin barrier is so important in skincare, you must protect it not to become damaged. This can permanently damage the layers of skin underneath the barrier.
You can protect your skin's barrier by wearing SPF daily, cleanse your face each evening, never sleep with makeup on, moisturize your skin daily, get enough sleep, and not smoke.
How Do I Repair It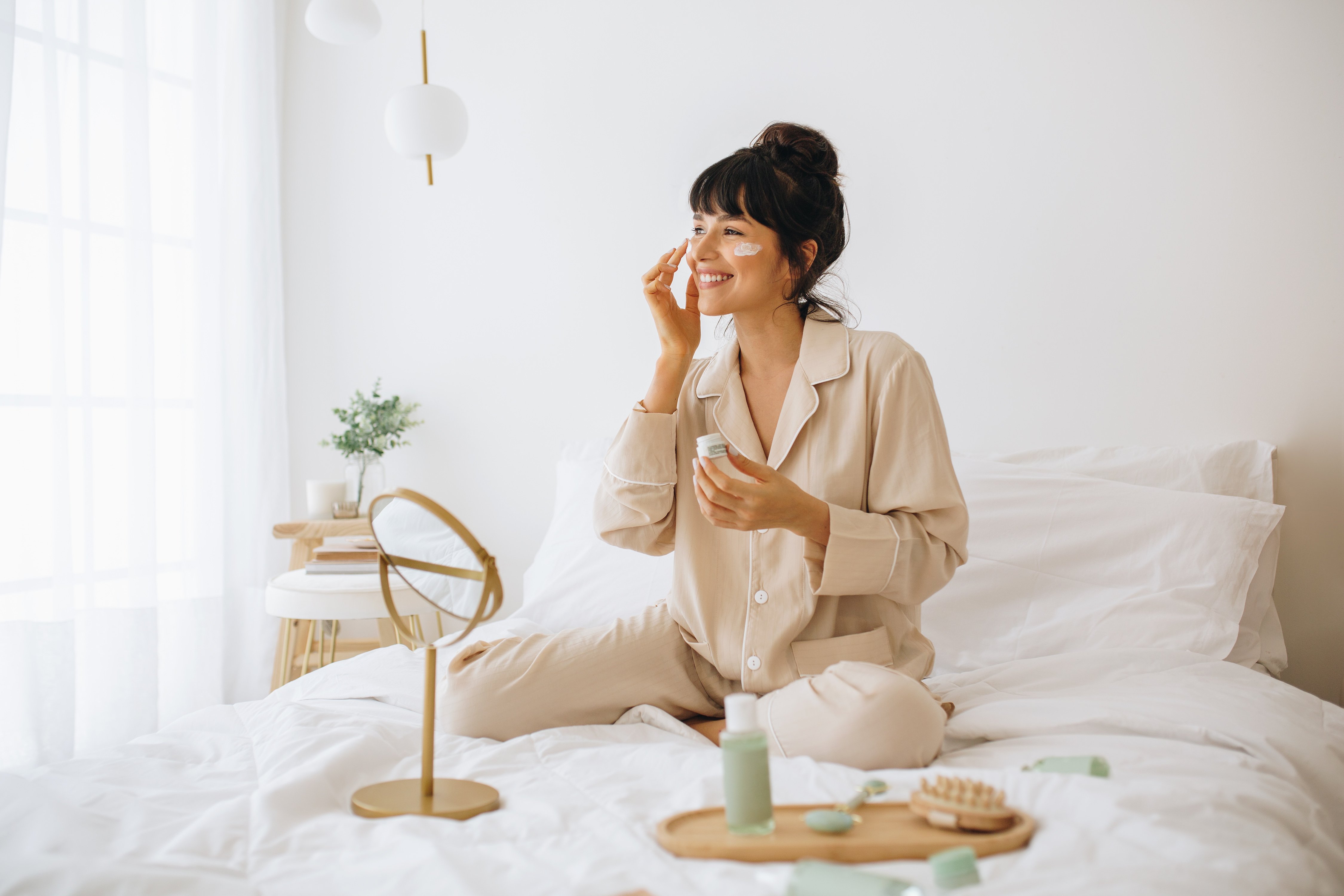 Woman doing skincare | Shutterstock
Many things can damage your skin's barrier without you even noticing it. If your skin barrier has been damaged by something, you must begin to repair it ASAP so that you will not have to deal with any other layers of skin being damaged.
You can repair your skin barrier by using balms and treatments made specifically to repair the skin barrier. You can also use gentler products until your skin barrier has been repaired and treat any inflammation that you see right away. It is also important that you eat healthily.
Bottom Line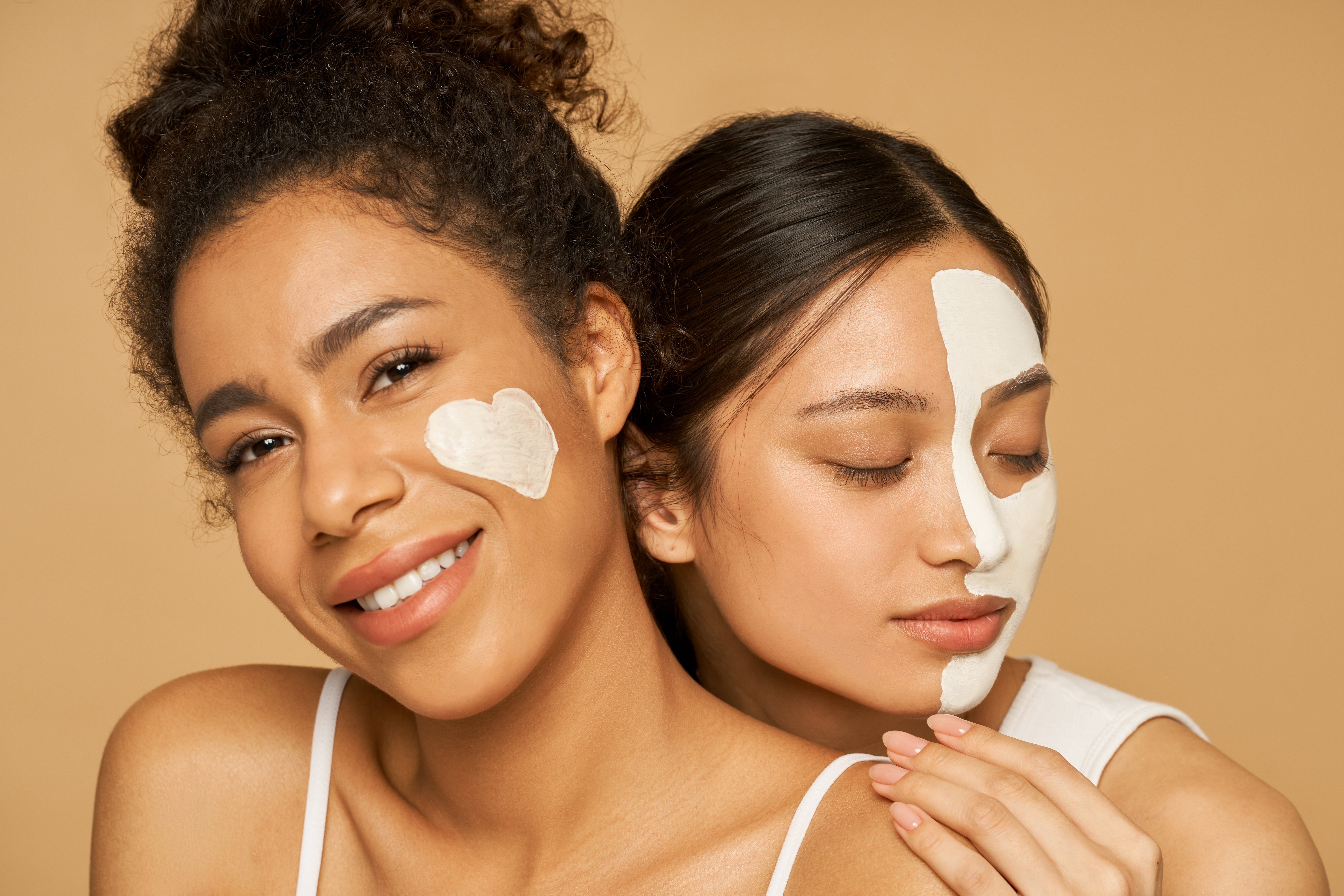 Women with lotion on their faces | Shutterstock
The skin barrier is the first thing that helps us get healthy and glowing skin, so it is the one thing you should aim to take the best care of. You should also remember that your skin barrier spans across your body.
Remember to moisturize and cleanse your entire body daily, not only your face, and prevent a damaged skin barrier rather than attempting to repair it.