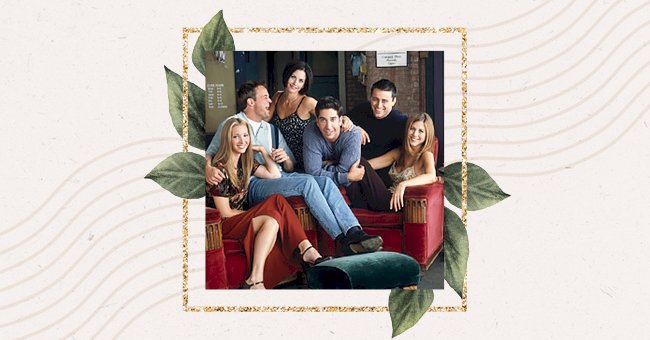 Unpacking The Open Approach To Plastic Surgery By The 'Friends' Cast
The Friends' cast has been quite open about plastic surgery. Despite the horrific comments, we need to normalize it — and talk about it.
Jennifer Aniston, Courteney Cox, Lisa Kudrow, Matt LeBlanc, Matthew Perry, and David Schwimmer have not been seen on screen together for almost twenty years. The Friends Reunion is a long wait moment for fans. But the commentary was beyond the reunion itself.
The highly emotional episode filled social media with different opinions, especially on how they look different. Of course, it's been 17 years since the last episode debuted in 2004.
The farewell showed us how they're still hilarious together and closer than ever. What was supposed to be a complete meltdown of emotions ended up taking a different route. Since the reunion's announcement, some people didn't moderate their comments, tearing the cast's look apart.
'What happened to their faces??' one person commented on Instagram. Another one said, 'These wax museum figures just keep getting worse.'
Some fans stood up for the actors, but the narrative, unfortunately, continued. Despite the open approach the Friends cast have about their experiences with plastic surgery, some couldn't still believe how they actually aged in the last 17 years.
Of course, it's not just been fans shocked at their aged faces, but much more about the speculation about the aesthetic work most of them, have done.
Courteney Cox was 30 when the filming began and now is celebrating her 56th birthday. She is one of the most open about the cosmetic work she's done. And now that her fillers dissolved, she feels like herself again.
"You have no idea because it's gradual until you go, 'Oh s**t, this doesn't look right. And it's worse in pictures than in real life."

Courtney Cox, in an interview with New Beauty in 2017
Matthew Perry fought a public fight against alcoholism and drug addiction for years. But some people seem to not take into account that some of the medications taken for addiction are hard on the physical body.
Jennifer Aniston is one of those celebs who doesn't seem to age. When she started at the show, she was 25, and now she is 52 but never admitted to doing plastic surgery or any cosmetic intervention.
The eternal Phoebe, Lisa Kudrow, has admitted multiple times in interviews that she's been too afraid to try plastic surgery.
David Schwimmer and Matt LeBlanc never commented about taking the cosmetic work route, but LeBlanc spoke candidly about his fight with the weight fluctuation after the show was over.
"It's part of the ups and downs of Hollywood. So it doesn't really matter."

Matt LeBlanc told The Sun