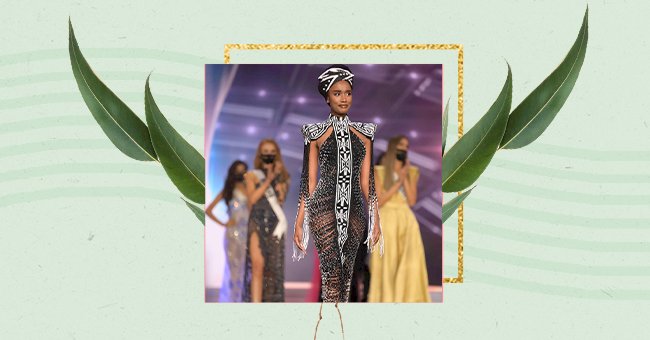 Unpacking The Price Tags of Zozi Tunzi's Miss Universe Look
On May 16, Zozibini Tunzi made her final appearance as Miss Universe before crowning her successor, Mexico's Andrea Meza, who's now ascended the reigns of the role.
On two of her most what might her most memorable occasions, South Africa's Tunzi wore elegant gowns from Birgit "Biji" Gibbs of Biji La Maison de Couture.
The talented designer created the beauty queen's gown for the day she was crowned Miss Universe 2019 and the day she passed the title over to the next Miss Universe.
Tunzi's Final Miss Universe Gown
The day Tunzi handed the Miss Universe title over, she sported a stunning black and white dress. According to "Times Live," Tunzi wanted the gown she'd wear for her last moments as the reigning Miss Universe to pay homage to her Xhosa heritage but with a modern twist.
Biji met the task, and after a reported eight hundred hours it took to create the dress, they came out with the monochromatic piece that would bring an elegant close to Tunzi's reign.
The glamorous garment is estimated to be worth R90,000 and R100,000 ($6 539 and $7 265). She completed the look with a head wrap, which she revealed on Instagram, also had sentimental value. The beauty queen shared that the headpiece had been given to her by her mother.
Tunzi's Winning Look
For her crowing night, Tunzi wore a breathtaking, shimmery gown named the "Sunrise" gown. Biji mentioned that they had never before invested "as much time and effort into a garment" as they did to make Tunzi's 2019 crowning gown.
The masterpiece reportedly took 1 400 hours and 132 000 beads to make. The estimated price of the dress falls around R208 000 ($15 112), reports W24.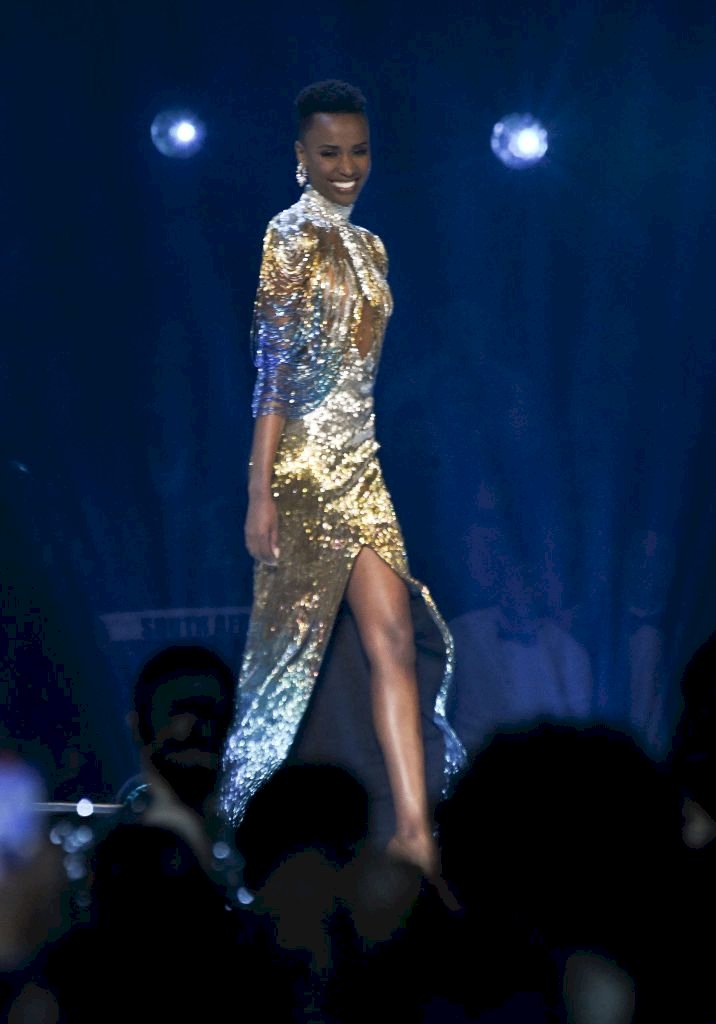 Getty Images
Atop her head, Tunzi wore the Miss Universe "Power of Unity" crown. The dazzling headpiece features more than 1,700 diamonds — altogether bringing Tunzi's look to an estimated figure north of R70.6m ($5.1m).
Enthusiasts can see the gown on display as part of the free #BespokeByBiji exhibition at The Diamond Walk in Sandton City, Johannesburg until June 6, 2021.