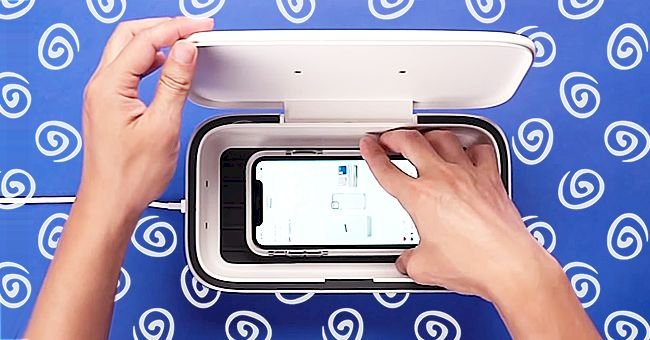 UV Sanitizing Devices To Add To Your Shopping List
Hand sanitizers and face masks have become a part of the new "normal" during the pandemic. However, are they enough?
While we are taking precautionary measures for ourselves, things like our phones and keys are often forgotten. A study conducted by the University of Arizona showed that a cellphone can carry 10 times more bacteria than most toilet seats.
So how do we ensure our daily essentials are also being adequately sanitized? Many companies are offering products that use UV light to sanitize everything from entire rooms to tiny items. Here are some that may be worth investing in.
Germicidal UV Light Bulb
Worried about your office space accumulating nasty germs? Investing in a UV bulb might be the perfect solution to sanitize a large area over the course of the entire day.
The bulbs boast the ability to kill dust mites, bacteria, and viral agents. It does not need to be on every day either and only needs to be switched on for 20 - 30 minutes two to three times a week.
USB UV Sanitizer Wand
If you're looking for something more portable but similar to the light bulbs, a compact handheld UV sanitizing wand might be a good option. The wand boasts 30+ LED bulbs that emit UV-C light.
Like the lightbulb, the wand claims to kill off viruses and bacteria in a matter of seconds. It can be used to sanitize door handles, keyboards, laptops, and smaller surfaces that are regularly touched throughout the day.
Casetify UV Phone Sanitizer
In terms of sanitizing your phone, Casetify has the perfect solution. The brand released a new UV sanitizer designed specifically for phones.
The sanitizer claims to use the shortest UV wavelength, UV-C, to kill 99.9 percent of common household viruses, bacteria, and mold. As an added bonus it is also a wireless charger for phones that support wireless charging.
CrazyCap UV Water Bottle Purifier Cap
While finding fresh, clean water is relatively easy for most of us when we at home, it is not the case when you're out and about. CrazyCap has created a portable solution.
The insulated bottles featuring UV light caps are perfect to take camping or when you travel abroad. The UV water sanitizing system ensures every sip of your water is bacteria and virus free.
Munchkin Portable UV Sterilizer
Gone are the days of simply rinsing off baby pacifiers or bottles that fell to the floor before handing it back to the baby. We have learned that simple rinsing does not adequately clean the item at all.
Instead, Munchkin has created a UV sanitizer to completely sterilize pacifiers, bottle nipples, and even small toys in less than one minute. As it works both while plugged into a wall outlet or with three AA batteries, it is extremely portable and thus can be used when out as well.