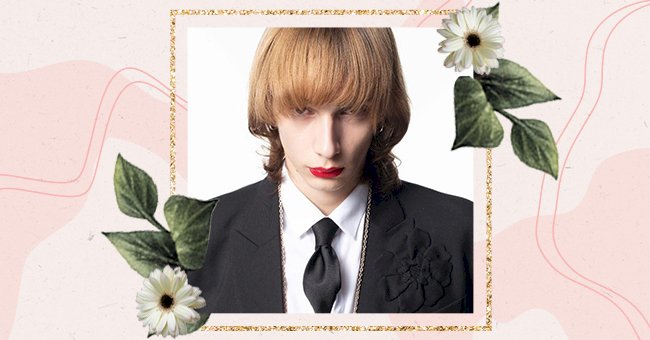 Valentino Launches Makeup Line
Luxury fashion house announces the launching of its first makeup line.
"The freedom to try on and choose. To mix, match and apply striking color in just one stroke," that's how Valentino announced Valentino Beauty — its first-ever line of makeup.
The couture house decided to leave the hall of luxury brands without a beauty line and bring their beauty runaway reference to the public.
Valentino is known for creating and promoting inclusivity in its shows, and apparently, with Valentino Beauty, it won't be different.
"Valentino Beauty is part of a path of 'Human Beauty' that puts the human being at the center of the creative process. A high-quality makeup dedicated to all genres, ages, and cultures."

House Maison Valentino
"Beauty is democratic. I look at the identity of each individual, the uniqueness that encloses diversity and inclusivity. Beauty is about grace."

House Maison Valentino
With the help of the legendary Pat McGrath, Valentino Beauty will launch eye-catching and unique makeup products — and from the details, we know so far, they seem to have ticked all the boxes.
Designed by creative director Pierpaolo Piccioli, Valentino Beauty is a mixture of luxury, uniqueness, and experimentation.
Luxury because for Valentino, glamour has been a key component to the brand and with the first-ever makeup line, it will be no exception. Uniqueness and experimentation to create products that are "multi-use and multi-finish, that speak to the freedom of expression and individuality," as Piccioli believes that everyone is beautiful in their own unique ways.
Piccioli is involved in many steps of Valentino Beauty. He stepped out of the lab and took over the photoshoot campaign — which features 16 different faces representing each of the Valentino shades.
The makeup line comprises 40 foundation shades, 50 lipsticks, and several eye products such as mascara and eyeliner. The eyeshadow palettes and lipsticks are refillable, encouraging users to mix and match as they wish.
The worldwide launch happens in August 2021 but available to preorder on June 15. But you can already see the complete collection on their website and social media channels.