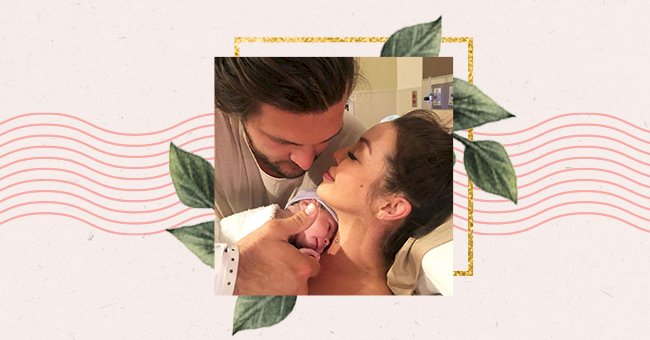 'Vanderpump Rules' Star Scheana Shay Gives Birth To Daughter After Tough Delivery
Birth is stressful for any expectant parents. Nobody can deny that they felt at least a little apprehension or fear when their child was on its way. However, for some, that fear is escalated beyond imagination.
While many women give birth without any problems every day, some women go through many complications during pregnancy. Then there are the unlucky few who have no problems up until their child's birth.
Scheana Shay was one of these unlucky few when she welcomed her daughter into the world on Tuesday morning.
The Labor
'Vanderpump Rules' star Scheana Shay welcomed her daughter on Tuesday morning, but not before going through a few complications to get her here. Shay first teased that she had gone into labor on Sunday via her Instagram page but said nothing further.
Many were expecting the birth announcement to come sometime on Sunday or Monday, but things started to seem like they weren't going to plan when Monday night rolled around, and there was no word from Shay or her boyfriend, Brock Davies.
The Birth
Shay revealed that her labor had been induced via her Instagram but that her daughter Summer Moon did not arrive until almost 24 hours later. She captioned the sweet family photo with all of the complications that happened during her delivery of Summer Moon.
The star had elevated blood pressure, and it was discovered post-partum that she had suffered from preeclampsia. She went on to say that she was still on a magnesium drip and didn't know how much longer they would be in the hospital. It had to have been terrifying for a new mother, but Shay seems to have handled it perfectly with the support of Davies by her side.
Aside from the scary labor and delivery, Davies and Shay are ecstatic with their bundle of joy, and it is clear that Summer Moon is already loved by so many from the captions left on the photograph.
Summer Moon already has her own Instagram account, but it is private. However, we have no doubt mom and dad will provide us with all the updates we need. We wish the family nothing but health and happiness as they begin their lives as a three-person household.