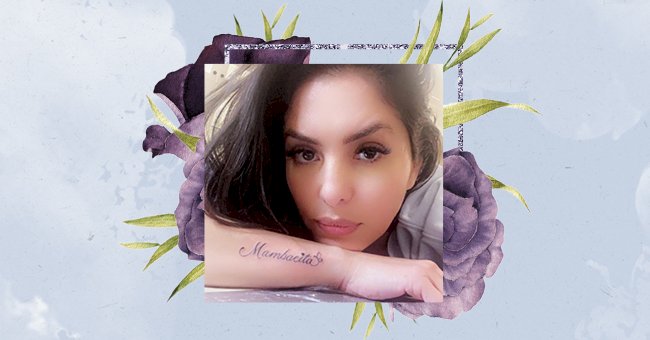 Vanessa Bryant Got A Tattoo In Honor Of Kobe And Gigi
Tragedy struck our hearts a year ago when Kobe and Gigi Bryant passed away after a helicopter accident. Many felt the loss and anguish as the star, and his young daughter were taken from the earth too soon.
Nobody was as affected as Kobe Bryant's wife and surviving daughters, though. The family was understandably devastated and spent some time keeping to themselves to work through their grief.
Recently the family has started to become more active on social media and in the public eye again, and now Vanessa Bryant and her daughter Natalia have paid tribute to Kobe and Gigi.
Preparing
Vanessa and Natalia went to get their tattoos done on March 23rd. The first video that Vanessa posted told her followers that tattoo artist Nikko Hurtado was designing her custom piece.
Vanessa joked that she would get "Mamba Mentality" tattooed on her cheeks. Hurtado joked back that she would look like Post Malone if she were to do that. In this video, there is no mention as to what the tattoo might eventually be.
It was revealed in another post made by Vanessa that it took 8 hours for that tattoo to be designed. Simply deciding on the font seemed to be a considerable challenge to both Vanessa and Hurtado. Vanessa also mentioned that Hurtado was a perfectionist.
The Tattoos
The tattoo that was eventually decided on and then placed on Vanessa's arm was a combination of a nod to Kobe and Gigi. The hybrid of the two nicknames fit together perfectly and was finished off with a butterfly and a heart to dot the "I".
Next up to get a tattoo was Kobe and Vanessa's daughter Natalia. Natalie got a tattoo on her finger and then a tattoo on her wrist. There is no indication as to what Natalia's tattoos are yet.
Vanessa has had ink done in honor of her daughter and husband back in June last year, shortly after the two's tragic passing. The world has honored Gigi and Kobe in many different ways, but this is one of the most special by far.