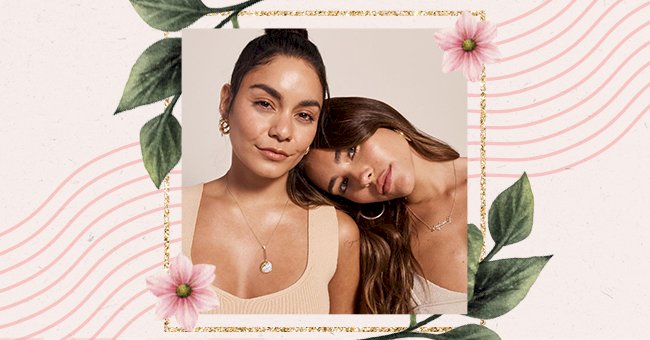 Vanessa Hudgens & Madison Beer Launch DNA-Based Skincare Brand
Vanessa Hudgens and Madison Beer have just joined the ever-growing list of celebrities with skincare brands with a brand new skincare line called Know Beauty.
It's an unsuspecting pairing to have the thirty-two-year-old actor-singer whose claim to fame was Disney's "High School Musical" and the twenty-two-year-old singer who rose to notoriety after Justin Bieber shouted out a song of hers. However, the two share some common struggles with their skin.
In an interview with "Harper's Bazaar," the beauty entrepreneurs shared how they met through Hudgens' younger sister and subsequently bonded over their skincare. After feeling like there should be an easier and more personalized way to approach skin care, the two women tagged in dermatologist Karen Kagha, the brand's chief medical officer, to come up with an answer. And their solution is skincare that starts with a DNA test.
Know Beauty
To "Elle," Beer explains how she had "serious acne struggles" that she could never quite get ahead of despite her efforts.
"And if I did [manage to clear away the acne], it would be two days of clear skin and then they would all just come back up right away."

Beer said.
Beer adds that this battle to combat her persistent acne prompted her to "give people answers that they were looking for."
Hudgens also revealed her struggle with acne in her twenties and how "overwhelmed" she felt by the options that existed.
They drew from their experiences with acne and came up with Know Beauty. It's a brand that seeks to individualize skincare using a quiz and DNA test designed by the third co-founder, Dr. Kagha.
How Does It Work?
The Los Angeles-based dermatologist shares how people were often looking for solutions to skincare that also helped their skin in the future, "and that's where the DNA comes in." Kagha says.
The skincare brand analyzes the skin categories in forty-six chromosomes and determines what one's skin is more prone to, including areas of possible future concern.
So what you do send your cheek swab DNA kit ($95) back and then complete a skin diagnostic quiz that considers your lifestyle. From there, you can get a personalized routine of Know products.
The Products
The initial offerings from the brand include cleansers, masks, moisturizers, serums, eye creams, and other treatments ranging between $20 and $30. For those eager to try out the new line, Know Beauty is currently available online at knowbeauty.com.