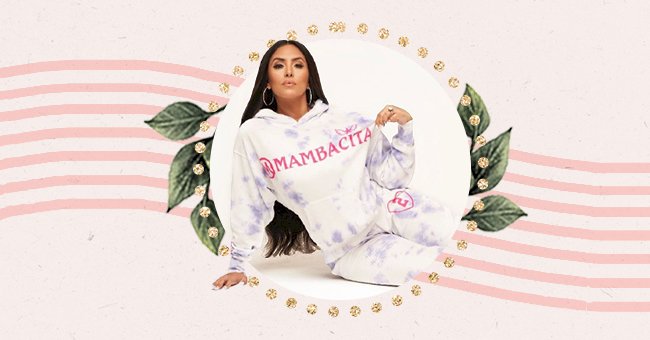 Vannessa Bryant Releases Clothing Line In Memory of Daughter Gianna
It has been over a year since we lost Kobe Bryant and his daughter, Gianna. While Gianna's celebrating Gianna's birthday without her must be incredibly difficult, this year can not have been easy either.
Any special occasion after a loved one passes away feels incomplete without them there, and when a parent loses their child, it is all the more difficult to celebrate in their absence. However, Vanessa Bryant found the perfect way to honor both her daughter and her husband on this day.
The Clothing Line
Over the weekend, Vanessa Bryant announced that she would be releasing a clothing line. However, this is not just any old clothing line; it is a clothing line that will be released in honor of Gianna Bryant's 15th birthday.
The line is called 'Mambacita' in honor of Gianna and her father, Kobe Bryant, who passed away in a helicopter accident in 2020. The line comes in adults' and children's sizes and is completely unisex. The best part about the clothing line is that 100% of the proceeds go to the Mamba and Mamabacita Sports Foundation, a charity organization that supports charitable sporting endeavors.
The line was released on May 1st, which would have been Gianna's birthday, and the entire Bryant family modeled for the photos used in the release.
Celeb Support
Since the line has been launched, many celebs have taken to social media to spread awareness about the line and wear the clothes themselves so that they can promote the line for Vanessa and her family.
The Golden State Warriors, The Brooklyn Nets, The Phoenix Suns, The Phoenix Mercuries, and The Lakers players have all been seen sporting the brand. Khloe and Khloe Kardashian also posted Instagram stories of herself and her daughter True Thompson opening and then wearing their Mambacita merchandise.
The Mambacita line is not just a way to honor Gianna. Still, it is also a way for Vanessa Bryant and her family to give back to the community that supported them in their darkest days after Kobe and Gianna's deaths, and it is beautiful to see so much support and love for the line.
You can find more information about the line on Vanessa Bryant's Instagram page or the Mambacita Instagram page.