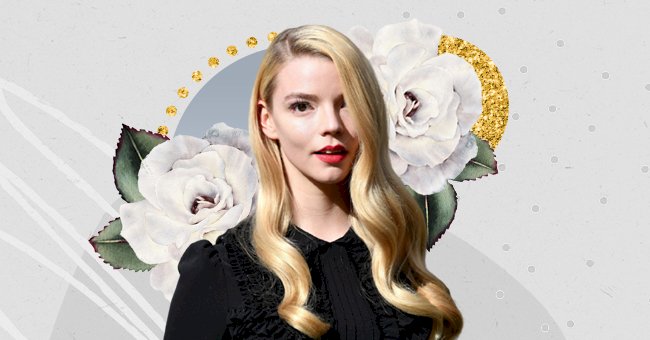 'Variety' Faces Backlash After Incorrectly Labeling Anya Taylor Joy A Women Of Color After Her Golden Globe Win
Anya Taylor-Joy had an incredibly successful weekend, winning her first major acting award in the form of a Golden Globe and even named WomanlyLive's best dressed at the Golden Globe awards.
While it was an excellent weekend for the actress, Variety dampened the joy slightly. The magazine called Taylor-Joy a woman of color. The outrage was astounding and understandable. How could a white woman be named as a woman of color?
We unpacked the article and traced Taylor-Joy's roots to understand where the misunderstanding may have come about.
At the Golden Globe Awards, Anya Taylor-Joy took home an award for best actress in a limited series. The series that she won the award for, The Queen's Gambit, also won an award.
The actress was overwhelmed with joy and made a moving speech, thanking her director for trusting her with the main character in the series. The series, which is on Netflix, has been watched and loved worldwide.
A few hours after Taylor-Joy won the award, Variety wrote an article calling the actress a woman of color. This came as a shock to many as the actress comes across as a caucasian woman. Many were outraged that Variety would even think to call Taylor-Joy a woman of color. Taylor-Joy has also never identified herself as a woman of color.
Taylor-Joy's father is an Argentine-Scottish man, and her mother is of English and Spanish descent. While this does make the actress Latina, it does not make her a person of color. The actress herself has identified as a white Latina.
Since the article was released, Twitter has been ablaze with people calling Variety out for naming Taylor-Joy as a woman of color. They have mentioned the genocide against the black community in Argentina and the fact that Taylor-Joy has said that she doesn't audition for Latina roles because she is white.
This comes after the Golden Globes were slammed for not being inclusive enough in terms of race. The fact that Variety called a caucasian woman a person of color was disappointing. The magazine has since retracted the statement and edited the article to say "Latina" instead of a woman of color.