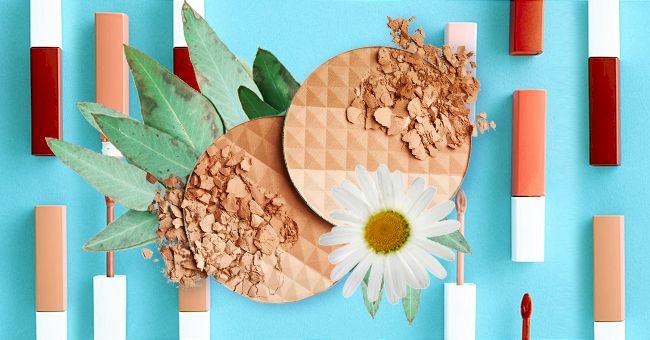 Vegan-Friendly Beauty Brands Every Girl Should Know
In recent years, consumers like you and I have become more conscious of the effect of our choices on other people and animals. As a result, many of us are always on the hunt for good quality cruelty-free vegan options in the beauty industry.
Opting for products that have no animal products in them has become much easier as more brands opt to go vegan. In fact, the following brands are not only vegan-friendly, they even compete with traditional brands in terms of quality and performance of their products. Here are our top picks of vegan-friendly brands.
Beauty Bakerie Cosmetics
Beauty Bakerie is a black-owned makeup brand that is also cruelty-free and vegan friendly. The brand's makeup line is a super cute bakery-themed collection.
While the makeup line is not entirely vegan, the brand strives to be as vegan-friendly as possible. Best of all, you will not go broke by choosing to stick to your ethics as the brand is super affordable.
Eco Tools
Peta-certified brand, Eco Tools is completely cruelty-free. The brand offers a huge selection of great quality vegan makeup brushes.
Co-founders Jen and Stacey created the brand to provide women with brushes that are environmentally friendly, chic, and affordable. Most brushes in their line also feature recycled materials and renewable bamboo.
Milk Makeup
In December 2018, Milk Makeup committed to being 100 percent vegan and cruelty-free. The brand has become known for its natural-looking finish.
They offer items like CBD infused cosmetics, hydrating primers, and tinted lip balms. Their KUSH High Volume Mascara is a bestselling cult favorite.
Cover FX
Cover FX offers products that are 100% vegan. However, they warn that some of their makeup brushes might contain natural animal hair.
The brand has a wide range of foundations and concealers in a variety of shades and undertones. Their products are formulated specifically for sensitive skin, acne, rosacea, or other skin conditions.
Elf Cosmetics
One of the most well-known vegan and cruelty-free makeup brands on the market is Elf Cosmetics. The brand is certified 100 percent vegan and cruelty-free.
It offers a huge selection of high-performing cosmetics at drugstore prices. From $1 eyeliners to $48 eyeshadow palette trios, the brand has something to answer every need and budget.
Hourglass
Cruelty-free, luxury beauty brand Hourglass Cosmetics revealed that it planned to go vegan by the end of 2020 back in November 2017. The brand already offered vegan products in nearly 80 percent of its line.
"As the business has grown, we've invested more in marketing. We've had such rapid growth in the last three of four years, so it seemed like the right time for this campaign."

said Carisa Janes, Hourglass Cosmetics founder and CEO, to Glossy.