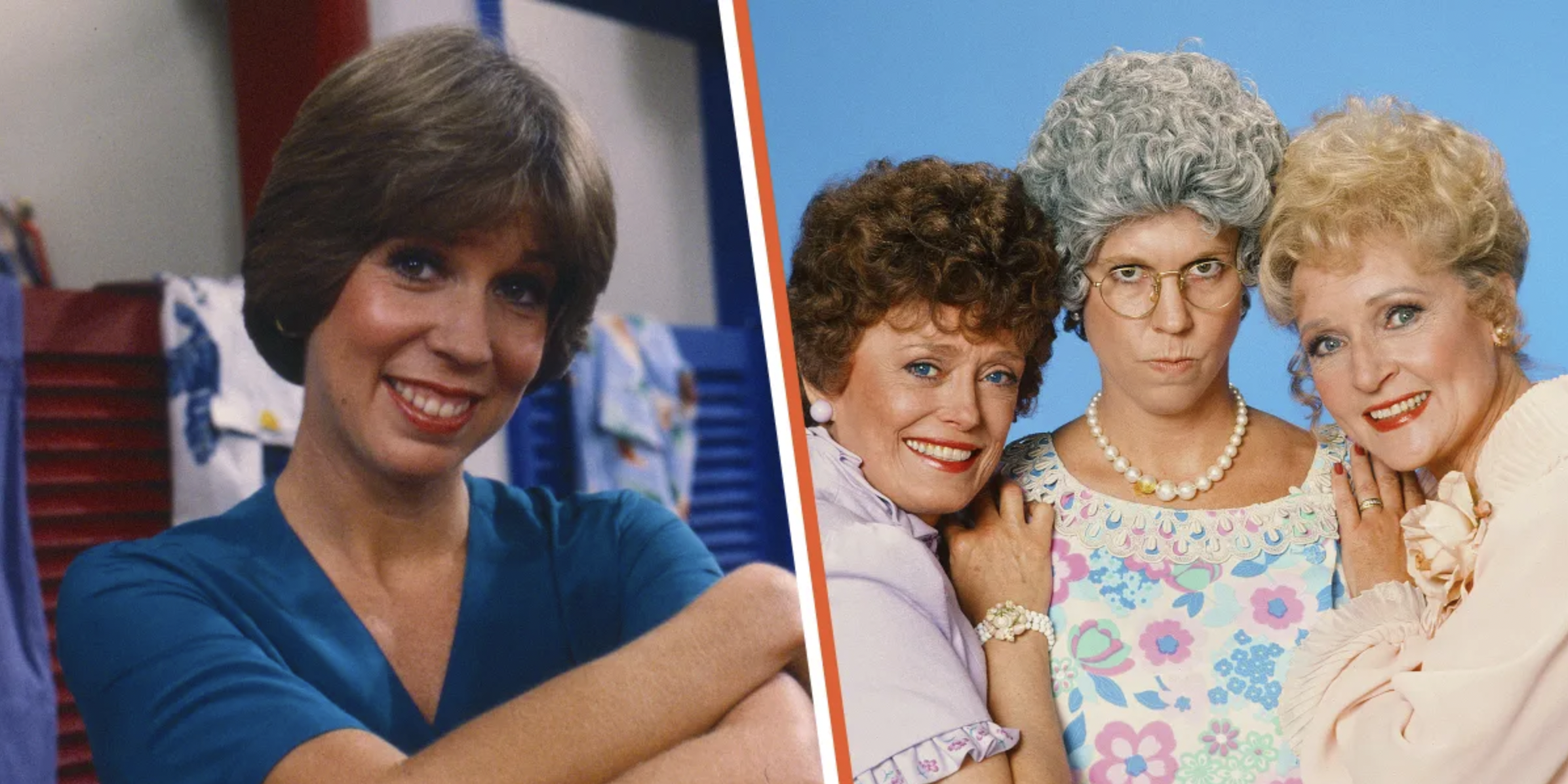 Vicki Lawrence | Rue McClanahan, Vicki Lawrence and Betty White | Source: Getty Images
Vicki Lawrence Showed Her Neck at 74 After CIU Diagnosis: She Looks Ageless While Getting Support From Husband & Two Kids

At over 70 years old, "Mama's Family" actress Vicki Lawrence is a contented wife and mother. The star confidently showed off her neck in a recent photo that garnered attention from her fans. Despite her diagnosis, Lawrence remains positive and lives a fulfilling life.
Vicki Lawrence is a multi-talented actress, comedian, game show host, talk show host, and singer. Best known for her iconic role as Thelma Harper in the NBC sitcom "Mama's Family," Lawrence had a lengthy career in show business.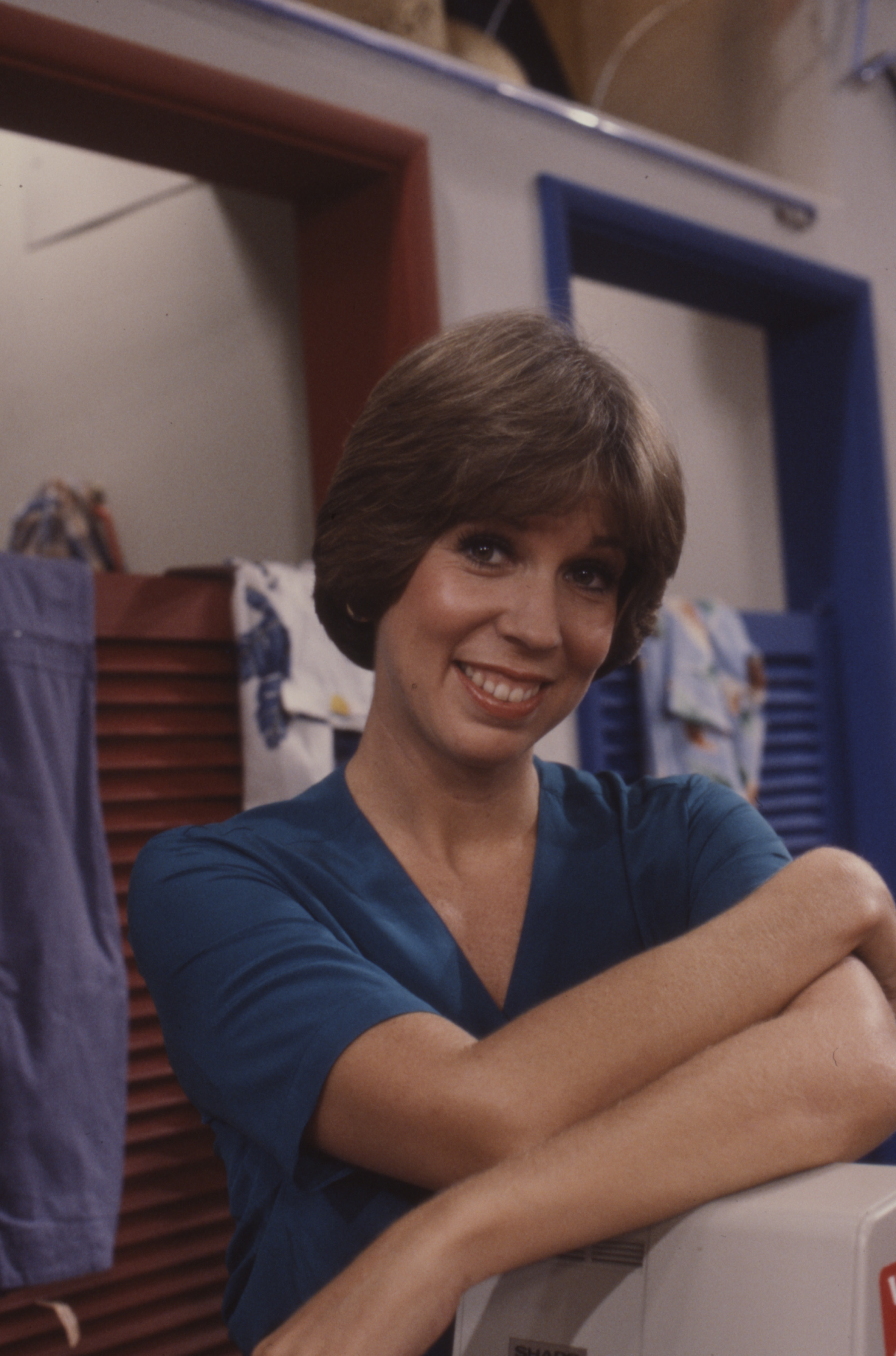 Actress Vicki Lawrence poses for a promotional photo for the ABC TV series "Mean Jeans" on January 1, 1981 | Source: Getty Images
She launched her career at 17 as a member of a singing group. She went on to compete in the Miss Fireball contest, which caught the attention of a local newspaper reporter who compared her to the legendary Carol Burnett.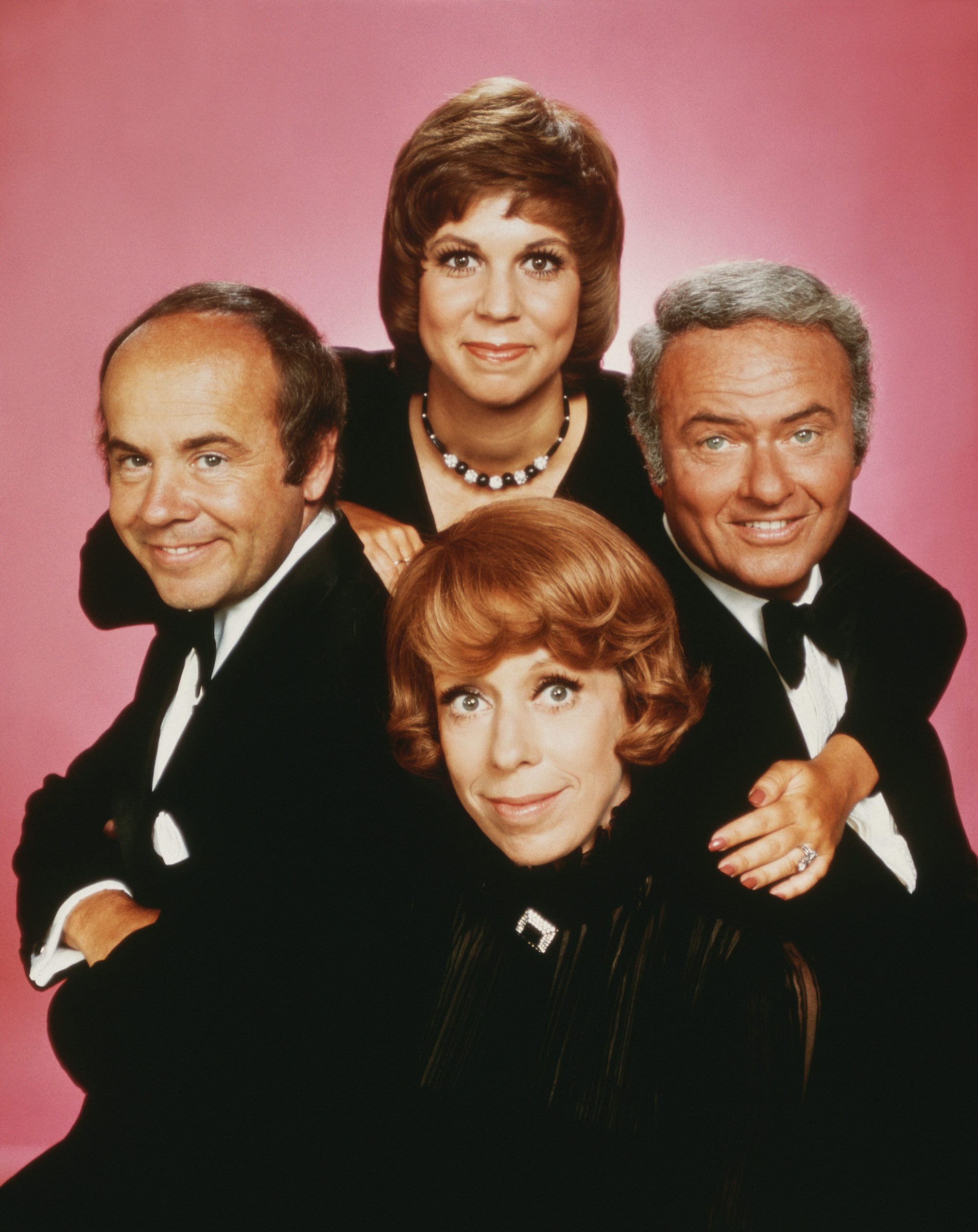 Clockwise from top: Cast portrait of Vicki Lawrence, Harvey Korman, Carol Burnett and Tim Conway in "'The Carol Burnett Show" on January 1, 1975 | Source: Getty Images
Lawrence sent the newspaper clipping to Burnett and wrote her a letter. To her surprise, Burnett personally called and attended the Miss Fireball contest to watch her perform. Lawrence later rose to fame in "The Carol Burnett Show."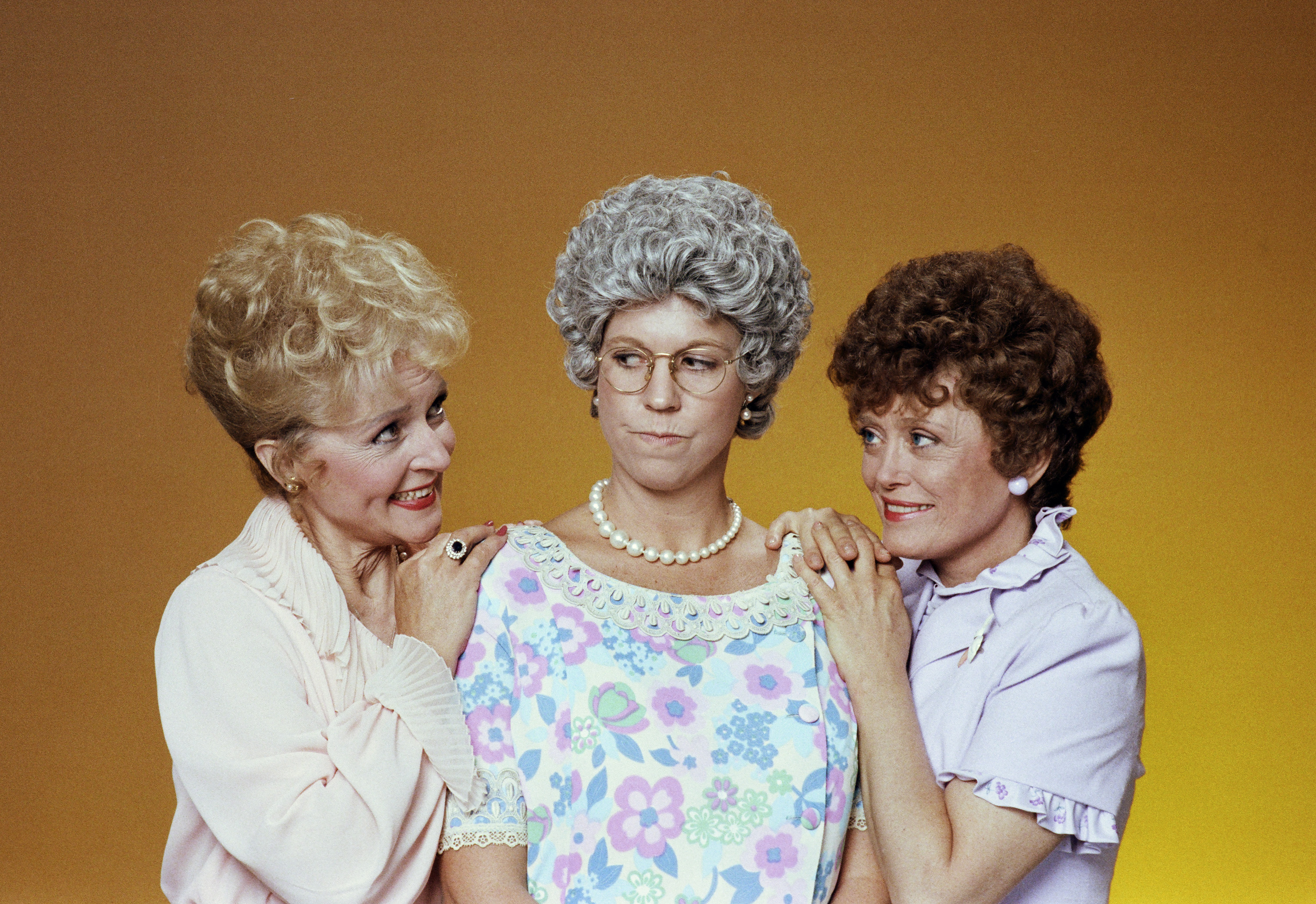 (L-R) Actress Betty White as Ellen Harper Jackson, Vicki Lawrence as Thelma 'Mama' Crowley Harper and Rue McClanahan as Aunt Fran Crowley in the sitcom "Mama's Family" on July 21, 1983 | Source: Getty Images
She eventually became a television regular for her starring role in "Mama's Family," featuring Burnett. Lawrence was the youngest cast member, despite playing the family matriarch, except for the actors playing the grandchildren.
The sitcom aired from 1983 to 1990. Now in her 70s, Lawrence still enjoys an active career and continues to inspire her fans.
Lawrence Has Been Happily Married for 48 Years
Vicki Lawrence has been married twice in her lifetime. Her first marriage was to country singer Bobby Russell at the height of her career in 1972. She was 23 at that time.
The couple collaborated on the song "The Night the Lights Went Out in Georgia," which became a chart-topping hit. Lawrence also included the song on her album of the same name in 1973. Sadly, the couple called it quits after her debut album was released.
After her divorce from Russell, Lawrence prioritized her work on "The Carol Burnett Show." While on the show, she crossed paths with Al Schultz, the man she would later marry.
Schultz, a make-up artist on the show, was introduced by Burnett. After getting to know more of each other and falling in love, they married. Lawrence said:
"Carol found my husband for me. Al [Shultz] had just gotten into the make-up union, and Carol was sitting in her dressing room, and Al walked by. She told her secretary that he was adorable and wanted him on the show."
Burnett's matchmaking skills brought about Lawrence's marriage to Schultz. They became husband and wife on November 16, 1974, and have remained together ever since. They also share two children, Garrett and Courtney.
In May 2019, Vicki Lawrence paid tribute to her husband for their 45th anniversary. The post came with a photo of them wearing matching black outfits.
Now in her seventies, Lawrence battles health challenges, including skin problems and a diagnosis of CIU. Still, she remains beautiful and in high spirits.
On her 74th birthday in March 2023, she shared a photo of herself in a purple top, mentioning her neck issues and using the hashtag "#serious trouble."
Despite her concerns, Lawrence's fans showered her with compliments, with many noting how fabulous and ageless she looks.
Throughout her career, Lawrence has proven herself a multi-talented entertainer, thriving as a comedian, singer, game show host, and talk show host.
Her role as Thelma Harper in "Mama's Family" remains one of her most beloved performances. She continues to inspire her fans with her strength and resilience.
Lawrence's Skin Condition
The actress was diagnosed with Chronic idiopathic urticaria (CIU), a skin condition where hives suddenly appear for weeks.
In an August 2017 interview, Lawrence explained that she first noticed a hive on her palm several years ago while walking her dogs. When she returned home, the hives worsened and merged, appearing like continents.
Despite her attempts to determine the cause, she was unsuccessful. As a result, Lawrence became reactive and avoided possible contributing factors such as red wine, changing her soap, and immersing her hands in cold water.
Lawrence's allergist confirmed she had CIU six weeks later. She mentioned that many people wrongly assume they caused their condition, but in reality, the cause of CIU is unknown. Lawrence said the itching when asked about the most challenging aspect of her condition.
She has since become a spokesperson for CIU & You. She hopes to raise awareness and inform those suffering from CIU that they are not alone in finding answers and coping with the condition.
Despite her diagnosis, Lawrence appears to remain optimistic. In March 2023, she was seen having a date night with her son Garrett, attending an NBC special for Burnett's 90th birthday.
The mother-son duo smiled widely at the event, taking a snapshot with Garrett's arm wrapped around his famous mother.
Throughout her career, Lawrence has faced personal challenges, but she has remained dedicated to her craft and achieved success in various entertainment areas, including comedy, music, and hosting.
Her portrayal of Thelma Harper in "Mama's Family" remains one of her most iconic and beloved roles. Despite her diagnosis, Lawrence inspires her fans with her resilience and positivity.