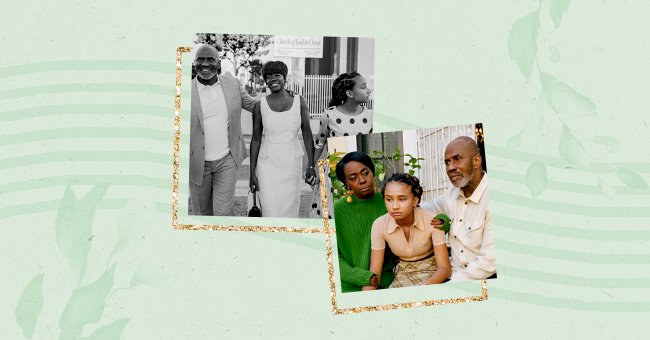 Viola Davis And Family Star In Regina King's Photo Essay
Viola Davis is never not doing something that we love. Whether she's serving us gorgeous looks on the red carpet or sharing cute videos on Instagram, there is nothing that she can do wrong in our eyes.
That's why seeing her and her family on this cover was always going to be a resounding success. We love her and everything she stands for, and when she gets her family involved, it can only get better.
We're taking a look at the cover she did with her family for 'W' magazine.
The Photo Essay
Regina King created this tableau of a black American family. The setting is modest, and you can imagine it being anywhere across the entirety of the United States. The scenes are ones that we are familiar with, and that provides a certain comfort to many. The black American family is spending quality time together and creating happy memories.
This photo series is set to embrace the fact that while nobody is thrilled with the state of the United States at the moment, black Americans are still proud of their culture and heritage and celebrate their lives daily.
The scenes in this photo essay are of a family who spends a quiet Saturday afternoon together, after which the mother and father go out for the night. The following day the family attends their church's Sunday service, and then the mother receives a phone call with bad news.
Davis and Family
Viola Davis, her husband Julis Tennon, and their daughter Genesis Tennon are the stars of this photo essay and made for a beautiful final result. The photographs are exquisite, and they are a picturesque family.
Regina King selected Davis' family to be the stars of this photo essay after listening to a few of Davis' interviews in which she detailed what her life was like growing up and what her life is like now.
Viola Davis and her daughter are the only two on the cover, but once you open the issue up, Julius Tennon is included in most of the shots, too. The family perfectly depicts the photo essay's title 'Black Americana: A Photo Essay On Love And Pain'.