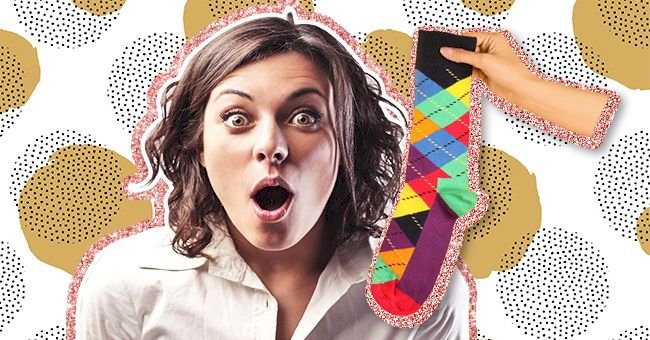 Viral Tiktok Hair Hacks That Everyone Needs To Learn
If you're wondering why you keep catching yourself randomly singing "I'm a savage. Classy, boujee, ratchet. Sassy, moody, nasty. Acting stupid, what's happening?" there are only two possible explanations. You're either a huge Meghan Thee Stallion fan or addicted to Tiktok, like me and Cosmopolitan's Laura Capon.
Lockdown gave me more time than I needed and somehow I found myself falling deep into the TikTok universe. However, it hasn't been a complete waste of time.
In between the cringe lip sync videos and endless dance challenges, I stumbled across some brilliant hair hacks that actually work and save me tons of time in the morning. Here are some of my personal favorites.
1. Loose Sock Curls
Growing up with pin-straight hair there was only one thing I yearned for; effortless loose curls cascading down my back. Unfortunately, the older I got the more I realized that was never going to happen naturally and styling it takes way too long.
However, this hack came to my rescue. Simply grab a pair of socks and some hair ties and follow Sofia's very easy tutorial and you're all set. I add a tiny bit of stronghold hairspray because my hair is rather intent on losing its curl during the day.
2. Heatless Waves
Beach waves are the ultimate chic summer hairdo. But once again, straight hair problems means you either douse your hair in a ton of salt water spray and hope it waves not frizzes or risk heat damage to achieve the desired outcome.
While styling tools are definitely more efficient, I can't convince myself that it is worth the damage. So I am always on the lookout for a new wavy hair hack and this has quickly become a favorite.
3. Properly Part Your Hair
Just like eyebrow shape and makeup need to be customized to your face, your hair should be styled in a manner that flatters your face as well. And it's not just about the cut.
How you part your hair can draw the eye to certain features and make your face look a certain way. This hack is the perfect way to figure out which side you want more attention to be focused on.
4. Hairband Out Of A Pair of Tights
While this might not be a new hack, the easy tutorial is worth rewatching. TikTok user @healthyafrohair cut off the leg of a pair of tights to create a stretchy hairband.
While this will work great as a simple homemade hairband for anyone, it is particularly perfect for those with super thick hair. She then uses the band to create the perfect high puff with her natural hair.
5. Perky Ponytail
Tie your high ponytail as usual. The flip it over your head to expose the back of your head and the hairband holding the hair in the ponytail. Bend a hairpin into a U shape with the ends sticking outwards like prongs.
Slide the U shape into the hairband of your ponytail with the prongs sticking up towards the hair of the ponytail. Then flip it back over and voilâ you have a super perky pony.