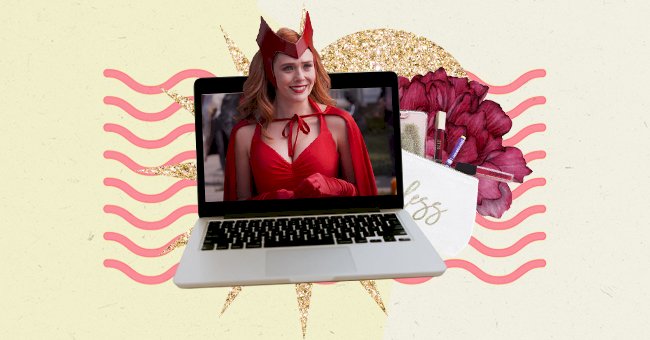 'WandaVision' Collaborates With Ulta Beauty To Create An Official Retro Makeup Collection
The "WandaVision" series is partnering up with Ulta Beauty to give makeup enthusiasts a treat for the eyes, lips, and cheeks.
So, there's good news, and there's bad news. If you've been following "WandaVision," you may be disappointed to have finally come to an end with the last episode coming out of Friday.
Now for the good news! "WandaVision" is collaborating with Ulta Beauty for a makeup collection that's set to hit later this month.
'WandaVision' x Ulta Collab
If you've watched the show, you may have found that there a lot to be impressed by. The show not only features some awesome visuals but the costuming and makeup stand out too.
With that, a makeup partnership isn't so much as a stretch. The "WandaVision" x Ulta Beauty collection features nine products inspired by the beauty trends by the show's retro setting.
Teaser images have revealed that enthusists are in for products for eyes, lips, and cheeks. Prices will range from $10 to $28.
Get The Look
This retro inspired set has some cutley packaged and richly pigmented products including some essential tool that you can use to recreate a "WandaVision" inspired look.
The collection includes a brow kit, three eyeshadow palettes, a winged liner kit, a plumping lip gloss, and a jelly gloss and lip balm duo.
You can also pick up the tools you need to get the look you want. The collection features a five-piece brush set to top it all off.
"WandaVision" Inspired Makeup
Scores of watchers showed off impressive skill recreating the Wanda Maximoff look with half greyscal, half color to pay homage to the character.
Once the new collection lands in-stores later this month, beauty and "WandaVision" enthusiasts can lets their creativity fly with the official makeup.
Availability
For the fingers itching to get their hands on the exclusive collaboration, the "WandaVision" x Ulta Beauty collection will be available from March 14. Get it on-stores or online.