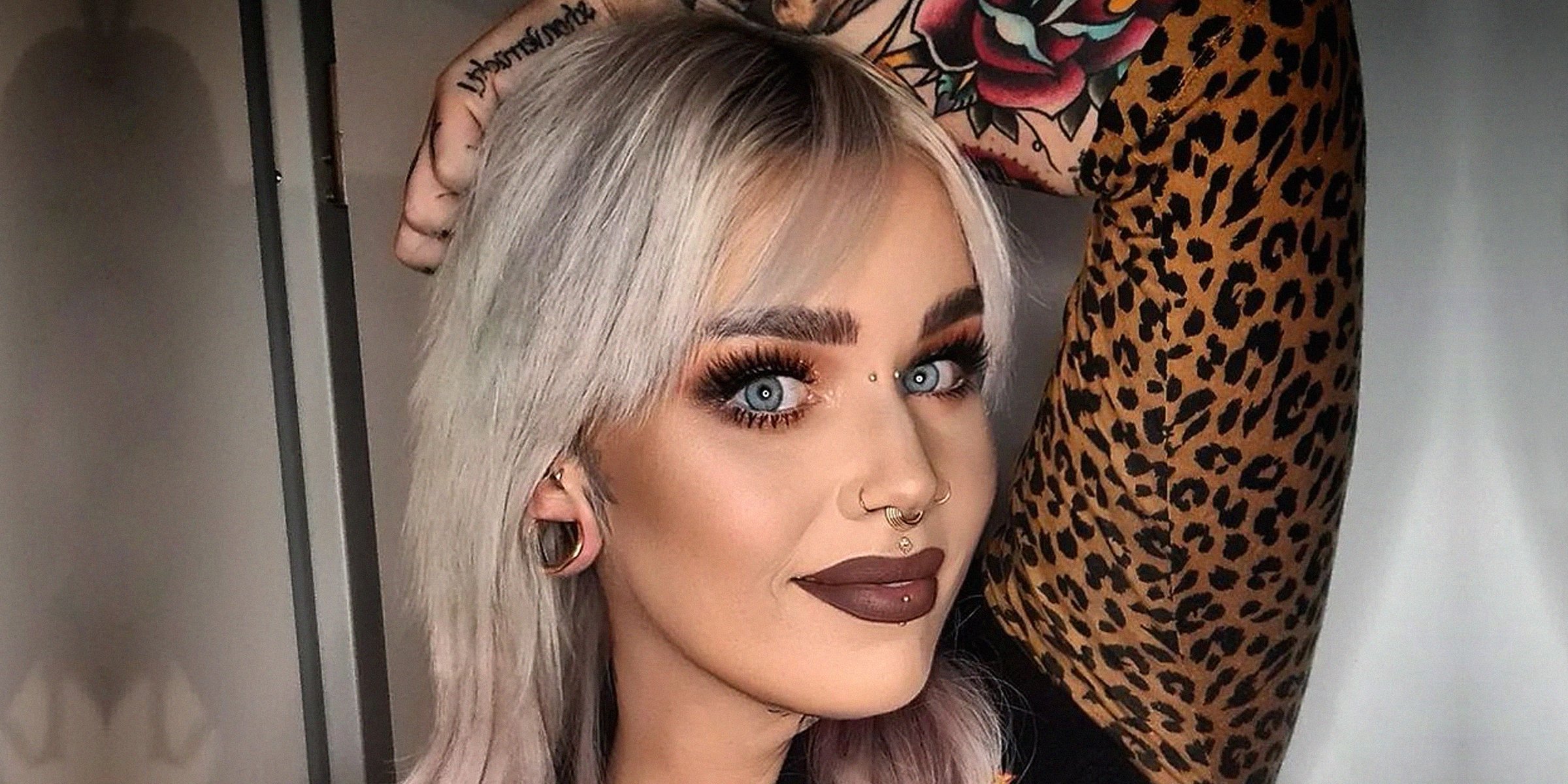 Woman with bridge piercing. | Source: Instagram.com/meikemeikchen
What Is Bridge Piercing and Where Is It Done?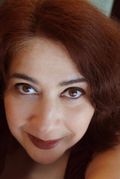 Everything you should know about bridge piercing—what it is, where it is done, how much it hurts, and what the risks and aftercare precautions are.
One of the most popular sites for piercings after the ear is the nose. The classical and most popular nose piercing is the nostril, but people pierce the septum, the septril, and the tip of the nose in various ways, from an Austin bar to a rhino piercing.
All these, including the nasallang piercing, which transverse the nostrils and the septum, are on the lower half of the nose. Bridge piercing is the exception and is becoming more popular. But what does it entail? And what are the risks?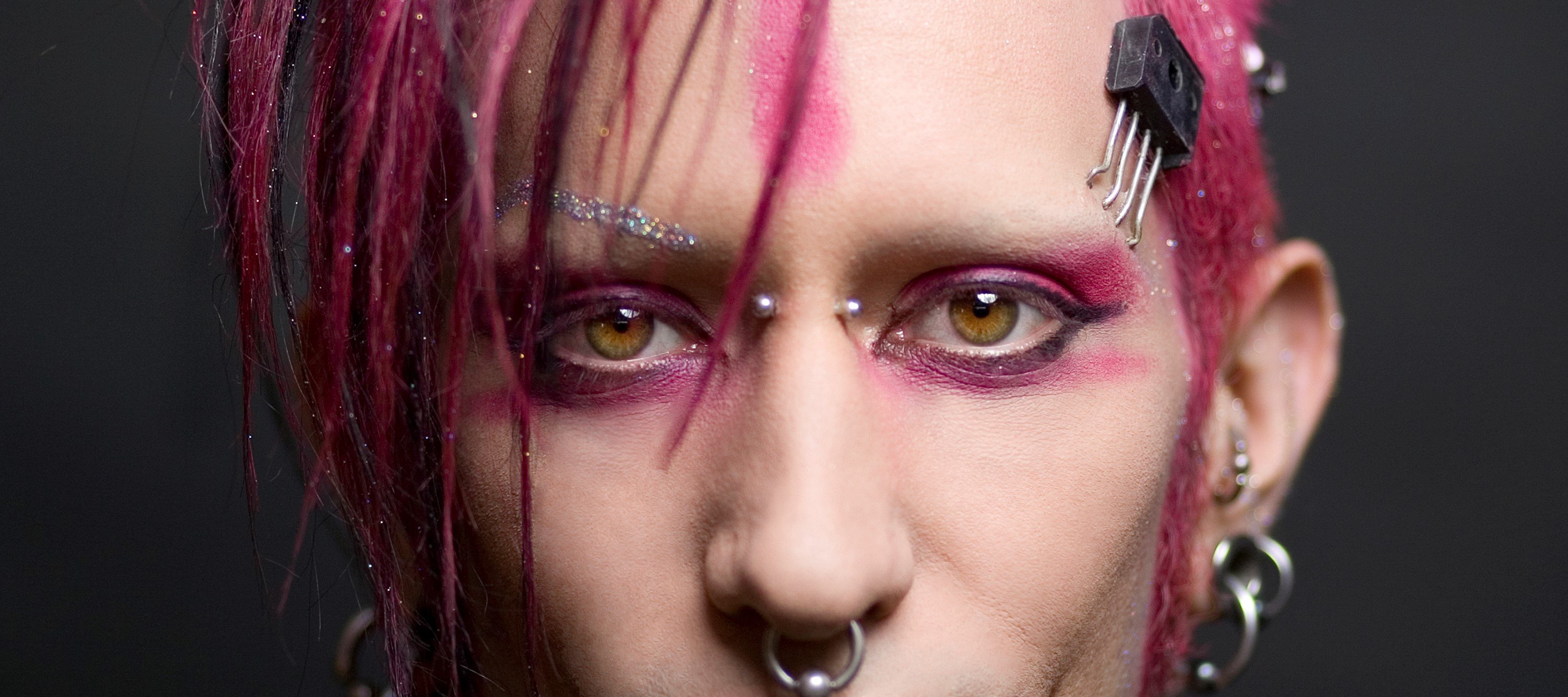 Person with bridge piercing | Source: Getty Images
The bridge piercing goes through the narrowest part of the bridge of the nose, level with the eyes. It is in no way a discreet piercing that could go unnoticed. It is bold and very unusual.
Consulting a reputable professional is fundamental to a successful piercing, so before you make your choice, do some research.
If you want to be eye-catching and different, the bridge piercing might be to your taste—but first, make sure you know all there is to know about this piercing, its risks, and aftercare.
What Is Bridge Piercing?
You will be relieved to learn that bridge piercing does not go through the bony bridge of the nose, which would be excruciatingly painful and risky. It penetrates only the skin and is less painful than septum piercing.
Bridge piercing is considered a surface piercing because there is very little flesh in the area. Your piercer will advise if your facial anatomy permits it. The type of jewelry that can be worn must also be carefully chosen so as not to place the skin under pressure.
Experts advise using a curved barbell, as a straight barbell does not follow the natural curve of the nose and places the skin under too much tension. As with any other type of piercing jewelry, the best may be expensive but are the safest—surgical grade titanium and 14k gold.
People with Ear Piercing Can Handle Bridge Piercing Too
Opinions about how painful a bridge piercing varies according to each person's experience and tolerance to pain. Piercing artist Tess Dipple commented:
"Since the bridge piercing is pierced through tissue, and not cartilage or an area with a lot of nerves, people say it's not that painful of a piercing."
However, you can expect to experience watering eyes, and there may be considerable swelling. Experts revealed that healing should take from eight to twelve weeks, but it may take from eight months to a year before the jewelry can be changed without pain.
As with any other piercing, the first jewelry change on your bridge piercing should be done by a reputable professional and under antiseptic conditions.
Piercing Process and Aftercare Tips
The bridge piercing should be cleaned twice daily with a saline solution and gently dried. Avoid the application of any creams, lotions, or makeup to the area. Activities like swimming or hot tubbing should be avoided, too, as you might get bacteria into your piercing and cause an infection.
Playing contact sports can lead to a blow to the area, or a tearing of the piercing and the surrounding skin, so that might be something to avoid until you can safely remove your piercing.
Contact your doctor at the first sign of swelling or redness—you might have an infection. Keloid scarring is also possible, as is migration. In this situation, your skin tightens as it heals, and the barbell shifts and tilts.
Consulting a reputable professional is fundamental to a successful piercing, so before you make your choice, do some research, ask friends, and see your piercer's portfolio.
The information in this article is not intended or implied to be a substitute for professional medical advice, diagnosis or treatment. All content, including text, and images contained on WomanlyLive.com, or available through WomanlyLive.com is for general information purposes only. WomanlyLive.com does not take responsibility for any action taken as a result of reading this article. Before undertaking any course of treatment please consult with your healthcare provider.