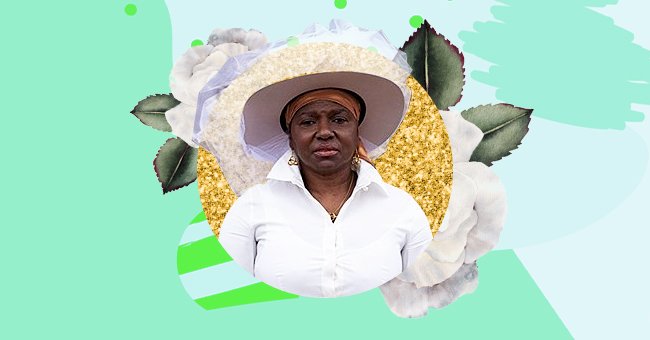 'When We Gather': A Look At The Film That Honors Kamala Harris's Historic Inauguration
A multifaceted art project that commemorates Vice President Kamala Harris and offers a moment to "heal" and "unite" the country.
American history was made last week when Kamala Harris was sworn in as the Vice-President of the United States and the first black woman to do so.
In commemoration of this profound moment, renowned artists María Magdalena Campos-Pons, Okwui Okpokwasili, LaTasha N. Nevada Diggs, and Dell Marie Hamiltonhave compiled a three-minute short film, directed by Codie Elaine Oliver called "When We Gather."
'When We Gather"
"When We Gather" offers an empowering moment to heal and unite the country through creative energy," says Campos-Pons, who envisioned the project and brought the artists together.
"The circle shows us how we can remain connected even while we are separated due to this pandemic or due to the state of the nation. All of these factors have informed the collaborative choreography and spoken word of this global collective experience."

Campos-Pons tells Essence
About The Film
The film stirs up feelings of relief and solidarity through imaginative work, in a time of great divide in the United States. It is narrated by Academy Award-nominated actress Alfre Woodard.
The soundscape incorporates poetry written by Diggs for the project. It also dancing and gestures from diverse traditions.
The film is followed by a behind-the-scenes piece called "When We Gather: Together." It will feature a conversation about the film, including interviews and additional performance reports "Forbes."
The Inspiration For The Short
In accepting the nomination for Vice President, Kamala Harris evoked the memory of her mother, Shyamala Gopalan Harris, who 'believed so deeply in an America where a moment like this is possible,'" the artists said in a statement.
"Harris claimed this moment for 'the generations of women — Black women, Asian, White, Latina, and Native American women throughout our nation's history who have paved the way for this moment."
The project takes Harris' words to heart as a call to all with whom those words resonate, to celebrate with her. "When We Gather" is that celebration.
Availability
The film "When We Gather: Together" is available at www.whenwegather.art to be streamed free from January 27 through February 15, 2021. Thereafter, the film and special will be screened around the United States at different locations on select days.