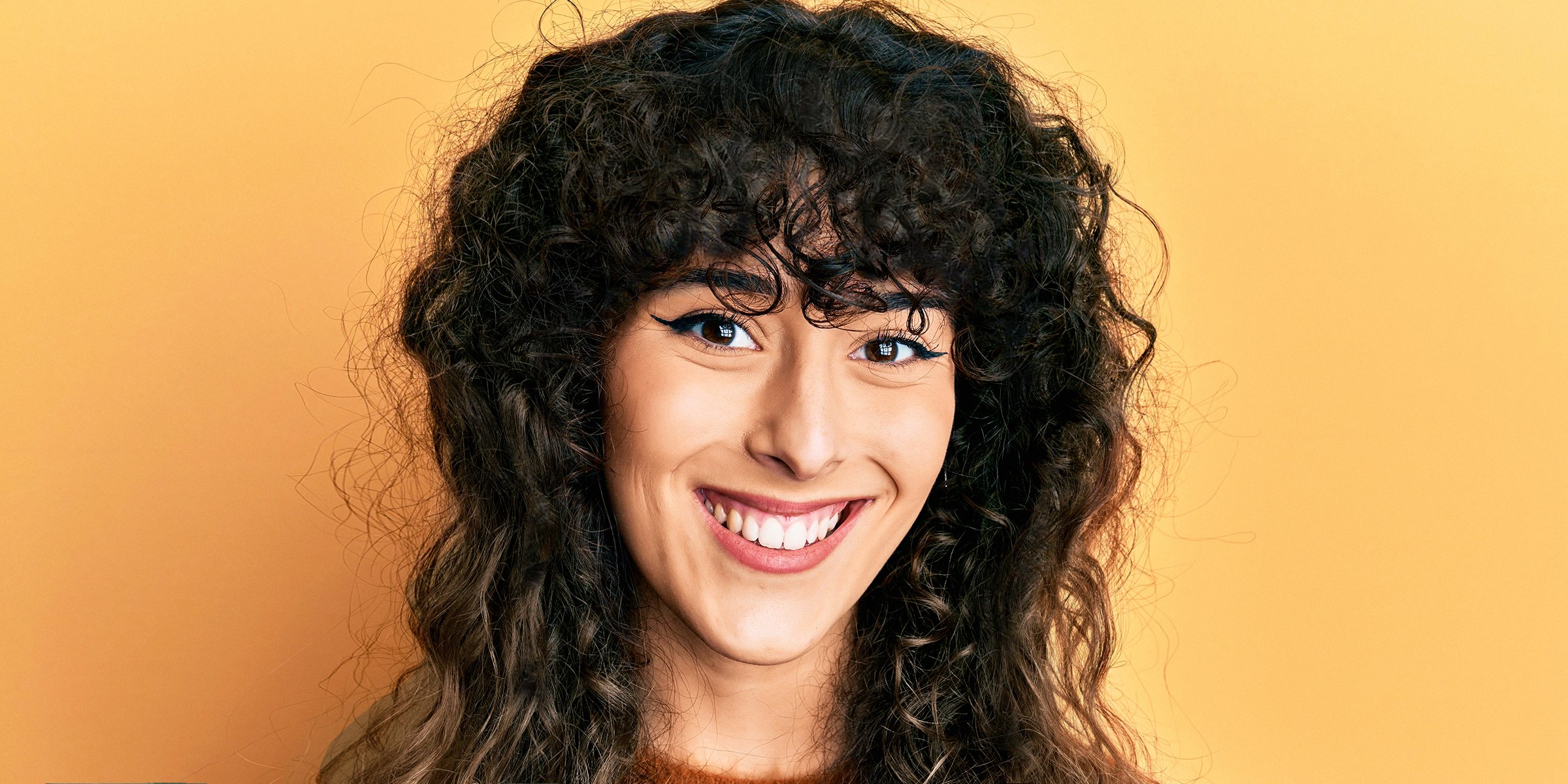 Girl with curly hair. | Source: Shutterstock.com
Wolf Cuts for Curly Hair: Tips and Styles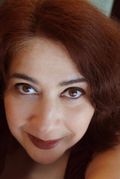 If you despair of keeping that unruly curly mane under control and looking good, throw out the styling brush and take a walk on the wild side with a wolf haircut.
If you've noticed that your favorite celebrity or movie star is wearing her red carpet gown and diamonds with a tousled, wild hairstyle, it's because, like so many women who want to look good no matter what, she's given in to the wolf cut.
The wolf cut looks great shaken or stirred or in the middle of a windstorm -- especially if you have an unruly curly mane. If you have curly hair, a wolf cut may be what the doctor ordered to put an end to those bad hair days.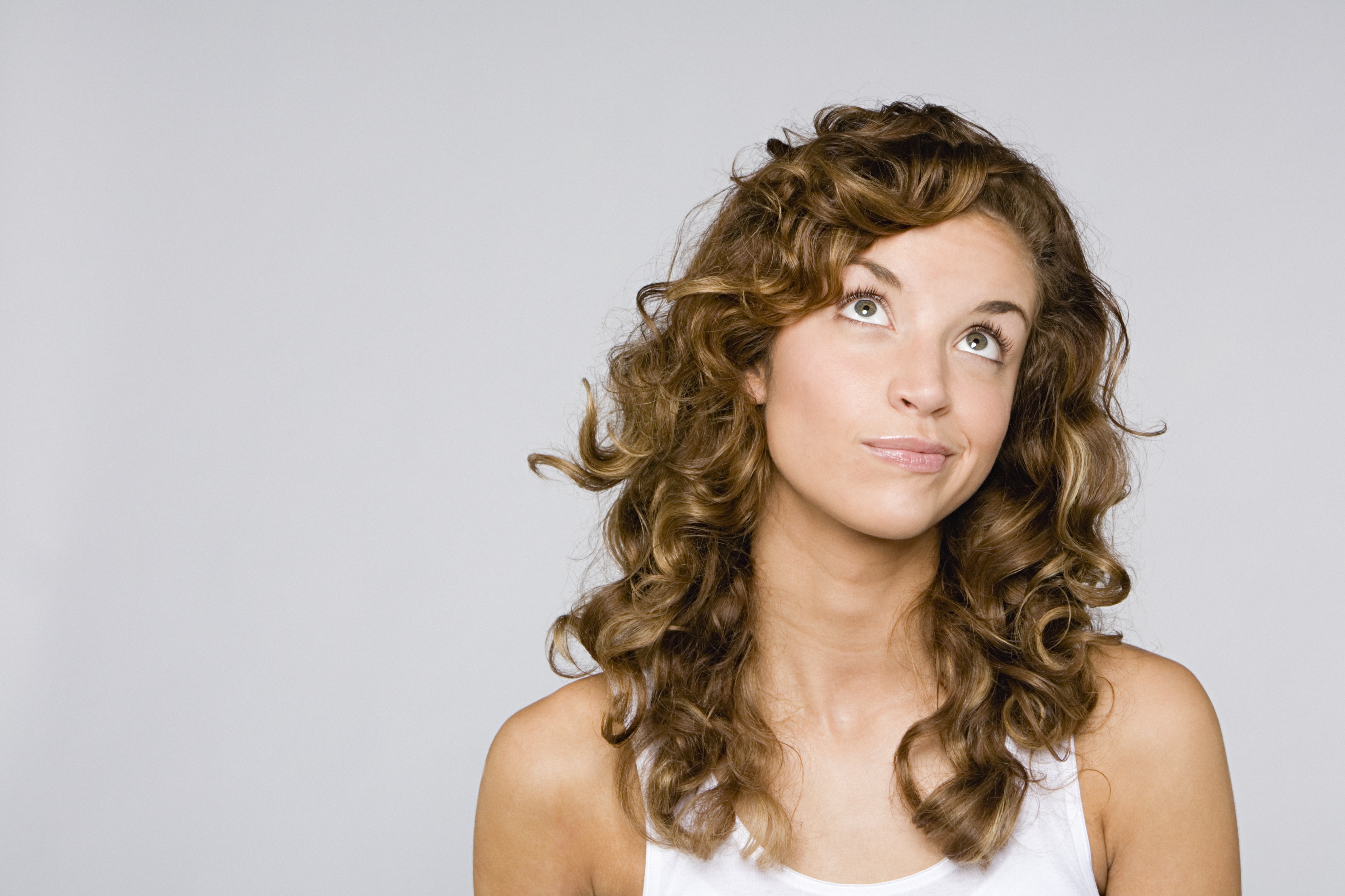 Woman with curly hair. | Source: Getty Images
The wolf cut may be going viral after being adopted by celebrities like Miley Cyrus, Billie Eilish, and Camila Cabello, but it's not a new idea. It's an adaptation of the 70s shag cut with a hint of the 80s mullet. Yes, it sounds weird, but it works. Stylist Neil Moodie explained:
"[The wolf cut] has shorter choppy layers on the top and longer choppy layers around the sides and back."
Crossing the decades gave rise to a no-fuss, no-muss look that is particularly great for hair with an obstinate wave or uncontrollable curls, and there is a variation of the wolf cut for every woman.
While the wolf cut looks good on thin whispy, or limp hair, giving it much-needed volume and bounce, it is absolutely fabulous on curly or wavy hair. Famous hairstylist Bennett Grey stated:
"Curly hair thrives with this cut. The shaggy, heavily layered style removes weight and bulk near the crown of the head, giving curls that would normally be weighed down some extra bounce and volume."
So dead-straight or curly, long or short, there's a wolf cut out there for your hair. You must pick the style that best suits you, your hair, and your lifestyle and add star power to your look.
Dramatic Wolf Cuts
80s rocker Joan Jet's hairstyle is updated and fresh again, with the spiky dramatic top giving it a glamorous, rebellious look. The look is fabulous with wavy or curly hair, but it may require more frequent maintenance to keep it looking edgy and cool.
For those with curly hair and accentuated waves, the wolf cut is practically a shake-and-go style.
Soft Curl or Wave Wolf Cut
If the spiky look isn't quite you, but you like the feel of the wild-at-heart cut, go for fewer, longer layers with wispy bangs, allowing you to play around with different looks. The beauty of this wolf cut is that it works with your hair, not against it, so it looks naturally good with minimum effort.
Face-Framing Wolf Cut
Of course, every haircut should take into account the shape of your face, and it is especially important when deciding on the type of bangs you want. Curtain bangs balance out a strong jawline, but a rounded look works better with soft wispy bangs. Shorter layers around your face will work well with a dash of color to bring some light into play.
Wolf Cut with a Vintage Feel
For a vintage look, go for a multi-layered cut. Opt for drastically short layers on top and very long layers underneath with flicked ends for a wispy effect. The radical difference between the top and bottom adds all the 70s-style glamor you could hope for.
How to Maintain Your Wolf Cut?
As far as maintenance of your wolf cut goes, there is good and bad news. For those with curly hair and accentuated waves, the wolf cut is practically a shake-and-go style, but if your hair is dead straight, you may need to invest some time styling it, or it will hang limp.
Use a round brush to keep your wolf cut tangle-free and light. Curly hair will benefit from a leave-in conditioner, and thin, straight hair will be at its best with a texturizing spray.
After washing, use a combination of air-drying and blow-drying to keep this naturally messy look at its best. Like a pixie cut, a wolf cut needs frequent cutting to look good as it grows out of its style quickly.