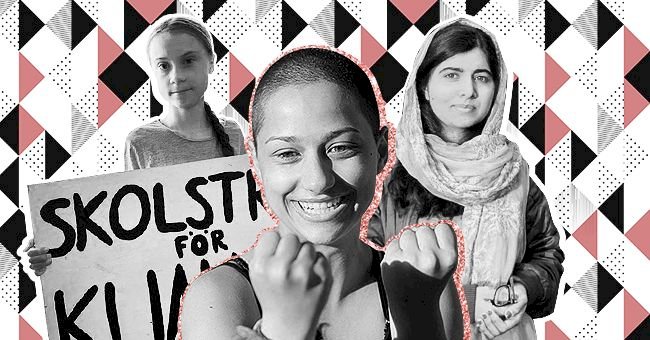 Young Female Activists Who Have Drawn The Attention Of The World
Sometimes it's only the young ones who are crazy enough to change the world.
As the need for change becomes a pressing demand, more and more young girls are using their voices to force these changes. While once considered nothing but children, young female activists are proving they have what it takes to make history.
From talking about gender equality and girls' education to leading a national conversation about gun control and climate change, young activists are not shying away from the hard topics. Here is a look at some of the most popular history-making young female activists around the globe that have risen to fame in recent years.
Malala Yousafzai
Malala Yousafzai became famous at the age of 15 when a Taliban gunman shot her in Pakistan. She had been campaigning for her right to an education at the time. Malala survived the attack and decided to share her story throughout the world.
She went on to launch the Malala fund in 2013 to raise awareness before she became the youngest recipient to receive the Nobel Peace Prize at the tender age of 17. Now 22, Malala is an avid human rights activist, published author, and currently studying at Oxford University.
"I started speaking out when I was 11 years old and I had no idea if my voice can have an impact or not, but soon I realized that people were listening to me and my voice was reaching to people around the world. So change is possible and do not limit yourself, do not stop yourself, just because you are young,"

said Malala Yousafzai during a session at a Davos summit titled An Insight, An Idea With Malala Yousafzai.
Ahed Tamimi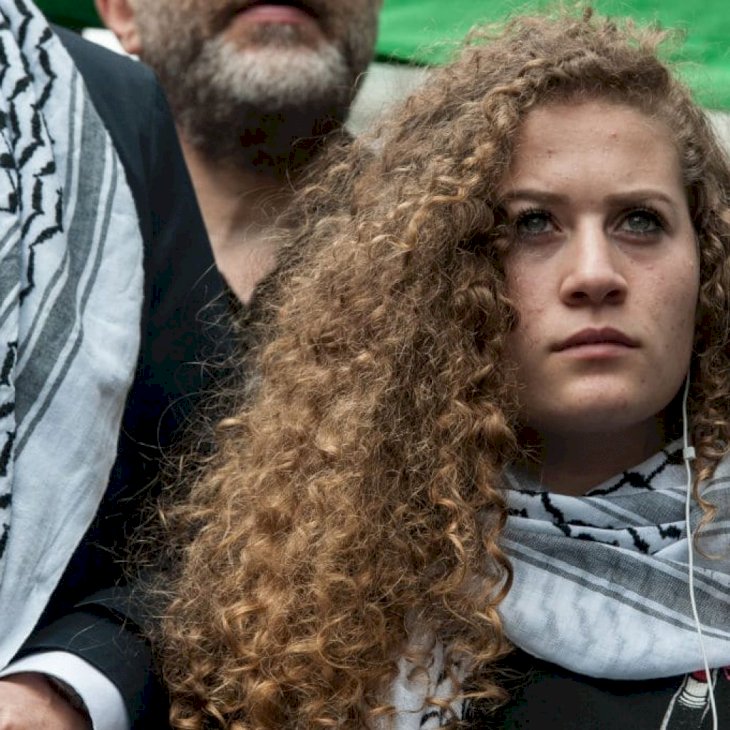 Getty Images
Ahed Tamimi was the then 17-year-old who went viral after images and videos of her confronting an Israeli soldier surfaced online. The brave 19-year-old is a self-named political activist who hails from the village of Nabi Salih in the occupied West Bank of the Palestinian territories.
She was arrested and imprisoned for her actions against the soldier. Upon her release, she intensified her commitment to the struggle for Palestinian rights and uses her fame to speak on international platforms about the plight of the Palestinian people.
Greta Thunberg
17-year-old Greta Thunberg may be young but the Swedish environmental activist gained international recognition for bringing to light the existential crisis humanity is facing from climate change.
"You have stolen my dreams and my childhood with your empty words."

exclaimed Thurnburg in a speech at the United Nations.
She has gone on to launch the "Friday for Future" movement, which initiated school strikes. The teen, who also has Asperger's syndrome, is joined in her climate fight by activists like Xiye Bastida, 17, and Jamie Margolin, also 17.
Emma Gonzalez
Emma Gonzalez was 18 years old when she was catapulted to global attention after a horrific tragedy. A former student shot and killed 17 of her schoolmates at Marjory Stoneman Douglas High School, in Florida.
In the aftermath, Gonzalez, began a campaign calling for gun control in the US to be increased. She led furious teens in mass protests to call attention to the need for gun law reform. She even a speech and went on to write essays for magazines that have left many around the world in tears.
"Since the time that I came out here, it has been six minutes and 20 seconds. The shooter has ceased shooting, and will soon abandon his rifle, blend in with the students as they escape, and walk free for an hour before arrest. Fight for your lives before it's someone else's job."

she said in one speech.
Marley Dias
Dias is the founder of #1000blackgirlbooks. At just 12 years old in 2015, she launched her campaign to collect and donate 1,000 books to her peers that featured black girls as the main characters. She has collected more than 10,000 books to date.