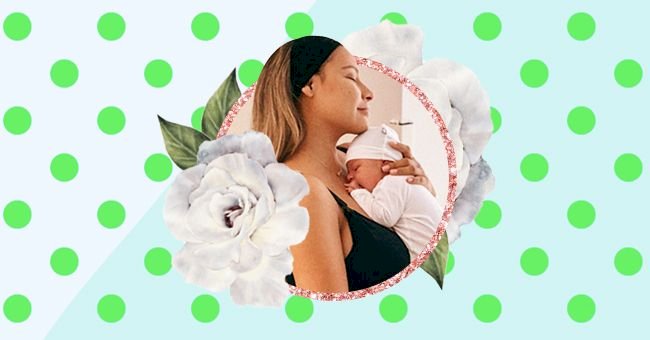 Youtube Beauty Guru Desi Perkins Takes To Twitter To Vent About Hateful Comments She Received While Figuring Out Motherhood
Mom shaming has been an unfortunate phenomenon online, and it affects several new mothers. Early motherhood is a challenging phase to go through, and negative comments make matters worse.
The lockdown baby boom has inducted several new mothers and who share their sweet baby moments online. It's normal for a mom to be proud of their baby, but many have seen the adverse effects of sharing.
We've seen the term 'mom shaming' several times in the past few years now, and it isn't dying down. Youtuber and influencer Desi Perkins is a mom-shaming victim, and she's taken to Twitter to vent about it.
Desi's Fertility Journey
Fans were elated to learn that Desi Perkins was pregnant from a video she shared on her Youtube channel. The famous beauty guru has over 3 million subscribers who she has let into her pregnancy journey.
Desi and her husband Steven were married for eight years before conceiving their first child. Fertility was of concern for the couple, and Desi shared her struggles with her loyal viewers.
In one video, Desi reveals that she miscarried a baby four years before releasing the video. Desi explained that she felt sharing helped destigmatize miscarriage and fertility issues and inform other women.
The YouTuber used her second channel, 'The Perkins,' as a resource to share more on fertility. For months Desi and Steven went through their IVF treatment journey with fans until they revealed it was successful.
A Doting New Mother
Like any mother-to-be, Desi was excited about her pregnancy and continued to share with fans. Plenty of her content referenced her pregnancy and countdowns for her and Steven's baby boy's arrival.
The creator also shared videos that merged her beauty and lifestyle brand with baby content more often. Desi's top videos currently include baby-related topics such as postpartum updates and pregnancy fashion.
Fans noticed this change and supported and congratulated Desi on her joyful stage with her newborn. Although the reception has been quite warm, some of her subscribers seem to prefer Desi's old content instead.
Devastating DM's
Desi recently took to Twitter to vent about a comment she received via private message on Instagram. The Youtuber included a screenshot of the message from a fan who claimed to want the 'real' Desi back.
In the message, the fan expresses their frustrations with Desi's baby and motherhood related videos. Unfortunately, as expected, Desi did not take this feedback too well and wasn't afraid to let it be known.
The digital star used her Twitter to vent about how inconsiderate the message was to a new mom. She also went on to share how hard she was working to balance life and motherhood.
Although this unfortunate message may have disappointed and hurt Desi, her fans showed they have her back. Many shared words of encouragement and support to the new mother, who is doing a fantastic job.