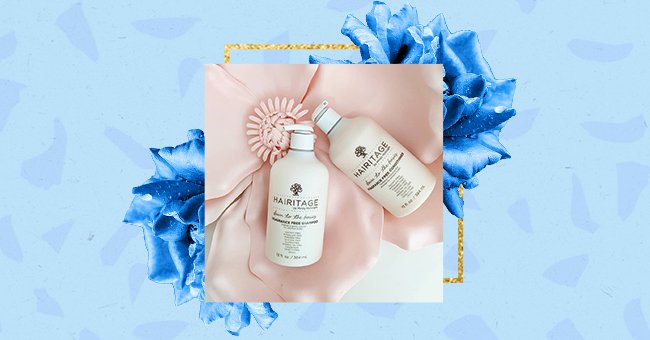 Youtuber Mindy McKnight Launches Hair Care Line At Walmart
Influencers cannot get enough of the new beauty brand launches, with one dropping almost every week. Beauty Youtuber Mindy McKnight joins the long list of influencers with her haircare brand.
Several Youtubers have been turning their subscribers into their product consumers with new brand launches. These content creators have found even more lucrative ways to pursue their passions.
The beauty faction of Youtube has especially seen potential growth for their brands as entrepreneurs. Read more to see how Youtuber Mindy McKnight turned her beauty channel into a haircare line.
Inclusive Haircare
Mindy McKnight is a beauty Youtuber who gained popularity for her educational hairstyling videos for moms. McKnight is a mother to six children, two of which are black with naturally coil textured hair.
Mindy's trial and error experience with all her children's hair has given her some insight into what works best. The mother of six advised fans on hair care products and now focuses on creating even better items.
As a result, Hairitage by Mindy McKnight creates products that are suitable for various hair textures and types. The naturally-derived ingredients used for formulas address the needs of multiple hair types as well.
Mindy's products aim to get the job done and nourish, protect, and improve hair's appearance. These cruelty-free, vegan, and color-safe products are also safe to use for the entire family.
Hair Care Items
Although Hairitage has been available exclusively at Walmart since 2019, the most exciting news came this year. Mindy launched eighteen new haircare products that catered to all hair needs with even more detail.
"Our assortment for 2021 is bigger and better, providing consumers with more solutions to their specific hair needs and styling choices,"

Says Mindy McKnight
Mindy revealed that the inspiration for the new products came from her social community. The Youtuber shares that she communicates with her audience to create products that they want in their collection.
Products in the new range vary from cleansing to styling items. You can purchase anything from a color-safe shampoo, fragrance-free conditioner, hair freshener spray, heat protectant spray, and a scalp exfoliator.
Hot Tools
In even more exciting expansion news, Hairitage recently launched a collection of hot tools to their offering. Mindy explained that the expansion felt organic from watching what videos her audience loves.
"The videos where I tested hot tools have always been some of my best performing videos, so I knew my audience was fiending for them."

Says Mindy McKnight
The launch includes four hot tools, which also keep every hair texture and type in mind. Hot tools include a hairdryer, curling iron, deep wave tool, and flat iron that range in value from $35 to $40.
Each tool is a soft gray color with a touch of rose gold, so they will look gorgeous in your collection. The hot tool launch was also accompanied by accessories like scrunchies, hair ties, clips, headbands, and brushes.