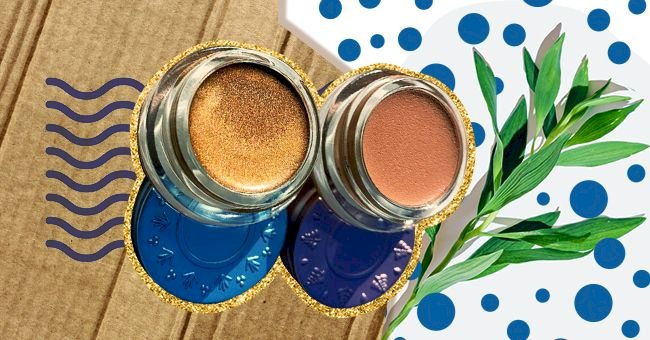 Zero-Waste Beauty Products Making It Easier To Go Green
Far from living a zero-waste life, many of us are often conflicted about where to start. Will going green mean giving up all our favorite items?
However, recent trends in the beauty community show that you can have the best of beauty while still being more conscious about the environment. Here are five brands offering zero-waste beauty products that are worth trying out.
Yay for Earth's Sensitive Skin Face Lotion
Created and handmade by Stevie Van Horn, the sensitive skin lotion from Yay for Earth is the ultimate sensitive skin multi-use balm. The entire production is completely zero waste.
The product boasts the highest quality, fair trade, and sustainably sourced ingredients. The packaging is glass and aluminum and even the shipping is ecofriendly and uses 100% dissolvable cornstarch-based packing peanuts.
LastSwab Zero-Waste Reusable Makeup Q-Tips
LastObject aims to remove wasteful single-use products from our daily lives. One of their recent products is reusable Q-Tip.
While it might sound gross, when you consider that billions of single-use cotton-and-plastic swabs are discarded every day, the LastSwab Zero-Waste Reusable Makeup Q-Tip seems like a brilliant idea. A pro-makeup artist trick is to use a makeup Q-tip to remove mascara flecks and perfect eyeliner and this definitely does the trick.
Habit Cosmetics Ultimate Organic Multi-Use Colors
Habit Cosmetic was initially known for their sustainably-packaged nail polish. However, they have gone on to become a zero-waste company.
Everything from production to packaging to mailing uses sustainable options. Currently, one of their most useful products is their Ultimate Organic Multi-Use colors. The product is a great addition to a makeup kit with its soft, creamy, highly-pigmented formula and colors that flatter all skin tones.
Package Free Biodegradable Glitter
We all know that traditional glitter is made from microplastic. Unfortunately, this means it takes hundreds of years to decompose.
As a makeup lover, this news was a devastating blow. However, brands like Package Free have created a cellulose-based Biodegradable Glitter so we don't have to give up our sparkles.
River Organics Concealer
Need a little help covering blemishes and undereye circles but don't want to contribute to the degradation of the atmosphere? River Organics Concealer might be the product you're trying to find.
The product is a soft, lightweight cream that works as well as any conventional concealer. It contains moringa, apricot kernel, and camellia seed oils and all eight universal shades are hand-poured.