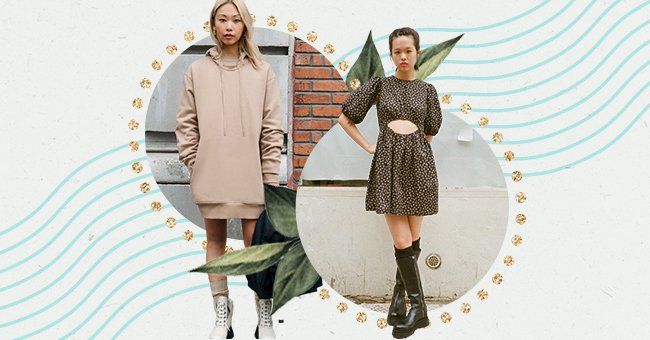 10 AAPI-Owned Fashion Brands To Shop ASAP
The fashion world is diverse, embracing the best talent pool from all parts of the world. Asian American & Pacific Islanders reign their power in the style arena, from established names to budding designers.
Asian hate crimes have increased in recent years, and the AAPI community has suffered dramatically as a result. Holding immense talent and vigor inside, Asian Americans are changing the game in the beauty and fashion industry, and we couldn't be happier.
From making appearances at fashion runways to enjoying a massive social media following, AAPI-owned fashion labels have proven that natural talent has no boundaries. Keep reading to show your unwavering support to brands like Prabal Gurung, Sandy Liang, Jason Wu, and the like, and don't forget to add them to your shopping carts.
3.1 Phillip Lim
Please the minimalist in you by checking out Phillip Lim's iconic collection. The accessible fashion label has been around for nearly 16 years, offering chic tank tops, leggings, pants, sweat dresses, and so much more.
Prabal Gurung
Prabal Gurung is an American-Nepali fashion designer whose stunning clothing collection has appeared in New York Fashion Week and Met Gala. His most recent endeavor includes a classy bridal collection featuring statement gowns and dresses in white.
Sandy Liang
Talk about elegant clothing that speaks right to the soul, and the one name that comes to mind is Sandy Liang. The collection includes straightforward, everyday wear but with a trendy, classy twist, transforming them into eye-catching outfits.
Oscar De La Renta
Oscar de la Renta was a Dominican fashion designer who launched his own high-end luxury brand. After he died in 2014, two Asian designers, Laura Kim and Fernando Garcia, began to head the label's creative side.
The latest #odlrspring2021 collection comprises floral, fruity, and flowing silken wear, perfect for the sultry summer weather.
Monse
Monse is a unique fashion label led by the talented designer duo Garcia and Kim. The brand comprises stunning fabric pieces, from striped shirts and hoodies to jackets and alluring dresses. Bonus: there are also tailored pieces for your dog.
Jason Wu
Jason Wu is a Taiwanese-Canadian fashion professional who launched his own label back in 2007. The brand's spring 2021 collection is aesthetically pleasing, with pastel shades, floral prints, and flowing silhouettes.
Thakoon
Thakoon's "designer take on wardrobe essentials" is so warm and comforting, you'd fall in love with every single piece in their collection. The brand was launched in 2004 by the Thai-American fashion designer Thakoon Panichgul.
Derek Lam
Derek Lam is a San Francisco-born, New York-based Chinese American fashion pro. His artsy take on feminine fabrics with intricate details and floral designs is everything worth loving and appreciating.
Vera Wang
Vera Wang has gained a bona fide status as the ultimate wedding label, especially after Ariana Grande donned a stunning Wang gown at her Montecito wedding. The luxurious fashion brand was launched in 1990.
Naeem Khan
Naeem Khan is an Indian-American fashion designer whose iconic gowns have been stealing the show since the brand's launch in 2013. Khan's bridal collection is so stunning, you can even order tailored pieces for yourself.