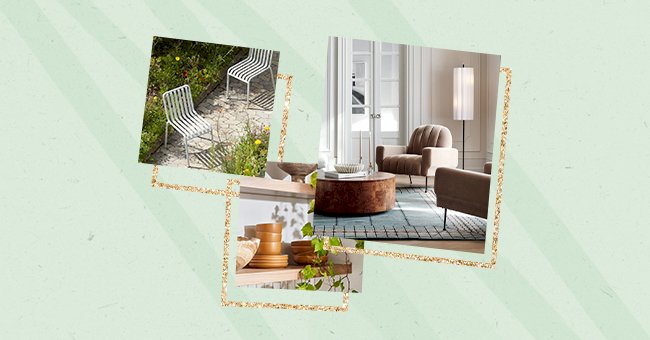 10 Affordable Furniture Brands Worth Remembering
When we imagine our ideal spaces' aesthetic, you may find that your wallet is your primary obstacle. However, furniture is expensive, so you may have to decide to save up for your dream furniture or go for something cheaper.
When furnishing a house, you want to be wise with money, so exercise some money-saving hacks like thrifting where you can or furnishing one room at a time. If some items are left to purchase, you can still find accessible furniture at affordable furniture brands.
However, cheap does not mean low quality. There are exist quality furniture brands that offer excellent furniture at incredible prices. From sustainable brands to modern and youthful brands, here are ten affordable furniture brands you can consider right now.
HAY
If you are looking for a modern and youthful furniture brand, HAY is for you. This retailer sells Danish-inspired furniture with a twist, all at an affordable price point. How accessible is it? Well, the company did a fun collaboration with Urban Outfitters in 2019.
A+R
A+R is kind of pricey. Wait, here us out. Despite their costly offerings, the brand offers some cool accessories at a seductive price point. Therefore, if you are looking for quality decor, A+R is your guy.
CB2
Think of CB2 like Crate and Barrels cooler and funkier sister- because it is. CB2 offers its clients high-quality and well-designed furniture to its more youthful clientele. Compared to some other affordable brands, some of their furniture could be on the higher side. However, their lighting, rugs, kitchenware, and accessories are priced at a steal.
World Market
You may know World Market for its cost-saving offerings, however, do not look down at the great finds you can get at the brand. For one, if you prefer vintage pieces but don't have the coin to drop, try some of World Markets 'vintage' pieces.
Moreover, the brand does the boho-chic trend pretty well and has a great selection of outdoor furniture bound to transform your space. A major bonus: if you make an in-store purchase, you can get your item already assembled, and they have a pretty solid loyalty program where you can save big time.
Fernish
If you move around a lot and have a keen eye for designing your space, you may realize that furnishing a new one will set you back. In this case, have you considered renting out furniture? If not, you may want to start now, and you may wish to do so with Fernish.
Fernish is an LA-based furniture renting company. All you have to do is pay a monthly rental price for your furniture. Fernish will deliver it and assemble it for you at your home. If you do not like a piece, you can swap it out after three days but if you want to keep it, simply pay up the difference of your entire payment.
H&M Home
If you are looking to decorate your home on a budget, then H&M Home is for you. Just like the brand's stylish clothing options, the company offers gorgeous home accessories like rugs, pillows, wicker baskets, and more.
The best thing about H&M Home, though, is the attractive price points. Listen, furniture is a long-term commitment. However, decor can change based on our mood. Therefore, their price points are perfect when you wish to change up a room's entire feel.
Jungalow
Rugs can be a wildly pricey investment, but there are alternatives. In comes Jungalow. At Jungalow, you can find some seriously quality rugs to place around your house. Their prices are so affordable, meaning you can adequately transform many rooms in your space.
Overstock
Overstock offers loads of enviable bargains on trendy furniture; thus, if you are on the hunt for incredible pieces, this is the place. However, if a product is out of your pocket, Overstock has partnered with Klarna, so you can purchase now and pay later.
Wayfair
How could we miss Wayfair? You may have to time yourself with Wayfair as their options are limitless, and you can spend hours drooling over their affordable pieces. Be warned you may end up furnishing your entire house with their repertoire.
West Elm
Last but not least is West Elm. West Elm is super eco-friendly and is big on conscious consumption. It is part of their ethos to be sustainable. More so, they offer fun, trendy pieces your space will love.