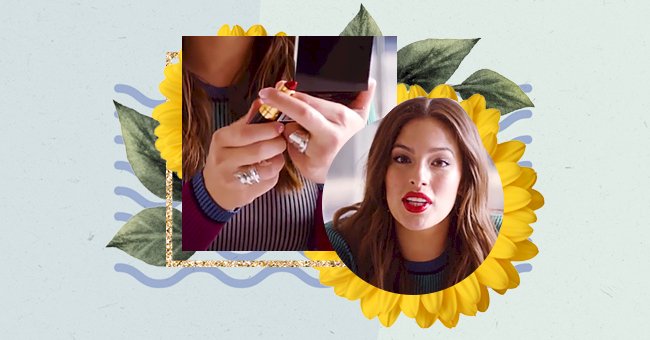 10 Affordable Products Ashley Graham Uses
Sigh, celebrity skin. It's effortless, healthy and there is no denying you have wanted the same skin at some point. However, from LED masks retailing at over $400 or a moisturizer that could set you back a couple of hundred dollars, it may be difficult to amass celeb beauty products.
We do not have their wallets, that's for sure, so when celebrity drops their faves and its affordable, sign us up. Therefore, when supermodel Ashley Graham keeps blessing us with her affordable beauty gems, trust us when we say we are listening.
The model has revealed her must-have faves listing everything from makeup to hair. Therefore, if you are looking to recreate some the model's glam we have compiled ten of Graham's affordable beauty products below.
Revlon Super Lustrous Matte Lipstick
Price: $8.49
The model is a constant collaborator with Revlon, having modeled for the brand on several occasions. Therefore, it is only natural she has a few faves. Graham took to Instagram to post a holiday makeup tutorial for her fans using Revlon's Super Lustrous Matte Lipstick in Hot Chocolate. It's a gorgeous color and is under $20.
John Freida Dream Curls
Price: $8.99
The Star has been using this product since she was 15 years old. The reason for this loyalty is the model has called herself a nighttime shower person. Therefore she likes to use a sulfate-free shampoo. In the morning, she wakes up to a full-looking head of hair.
Revlon Super Lustrous Glass Shine Moisturizing Lipstick
Price: $6.39
The model likes to keep her full pout moisturized. To do this she uses the Revlon Super Lustrous Glass Shine Moisturizing Lipstick to keep her lip juicy and hydrated. Supermodel tip? Use after a lip scrub.
Flamingo Spray Moisturizer
Price: $10
Who knew you could live your best, moisturized life and only spend ten bucks? The supermodel's cheapie go-to is the Flamingo Spray Moisturizer. She raves that the product is super moisturizing and great for those on the go because all you have to do is spray it on.
L'Oréal Paris Voluminous Mascara
Price: $8.49
This mascara is Graham's best drugstore product. It boasts a carbon black color that give the model her flirty lashes. Moreover, look at that price point. There is no reason not to cop a few.
Aquaphor
Price: $13.74
Aquaphor is another of Graham's affordable must-haves. She praises the multi-purpose healing ointment for everything from healing dry patches to a D.I.Y highlighter. Furthermore, she also credits the product for her soft pout.
Dove Deep Moisture Body Wash
Price: $5
For the summer bunnies take note. Graham is a major fan of Dove's Deep Moisture Body Wash. She credits the product for helping her fight B.O and uses it to rinse off the sand and saltwater after a beachy outing.
Revlon Powder Blush
Price: $12
Oh, la la we love the name of this blush from Revlon. For only $12, you can recreate the supermodel's makeup. Use it in the color Naughty Nude like Graham.
SkinMedica's Facial Cleanser
Price: $38
The model has said that this facial cleanser can take off your makeup with just one swipe. With an endorsement like that, it's no wonder it is a staple in Graham's morning and evening skin routines.
Revlon SkinLights Bronzer
Price: $12
Last but not least on this list is this bronzer. However, the model cautions to go easy with the application. Use it to achieve the bombshell supermodel's everyday glow.