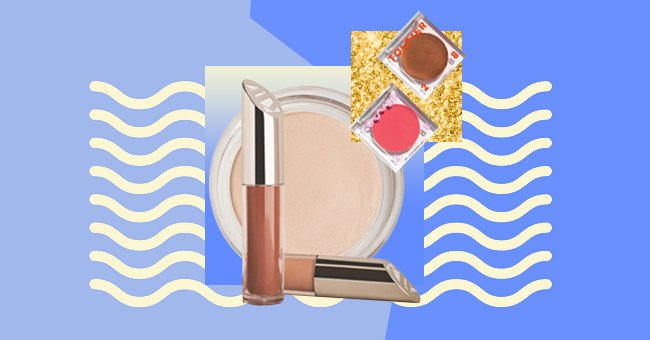 Natural Beauty Brands That Makeup Artists Swear By
We love clean and natural beauty, but the products can produce lackluster results sometimes. Thankfully, reduced pigmentation, shorter wear time, and subpar effects don't apply to all natural brands.
It is always exciting to hear about the strides that natural beauty is making in cosmetics. The concern for the environment and ethics is admirable, but sometimes the products can present disappointing results.
We have all been ecstatic to try out a new natural product that didn't live up to its expectations before. Thankfully, we've gathered some makeup artist recommendations to lead us to the best clean brands to try.
Ilia Beauty
Ilia Beauty offers the best of both worlds with its range of skin-nourishing makeup products. The brand's products range from lipsticks and eyeshadow to base products such as foundation and concealer.
Artists claim that Ilia Beauty products have formulas that feel luxurious upon application. The base products offer a perfecting skin-like finish while the lipsticks and shadows offer excellent color pay off.
Kosas
Kosas cosmetics products guarantee vibrant pigmentation, high-quality formulas, and chic packaging. An effective product with packaging that is aesthetically pleasing is everything a girl could ask for right now.
Bite Beauty
Bite Beauty lip products are so good that you forget they are made up of entirely natural products. The long-lasting color pay-off from their lipsticks is unbeatable, especially for such a nourishing formula.
Bite Beauty lipsticks contain twelve different oils, organic butter, and even red wine. Their products are both decorative and actually good for your lips as they contain beneficial antioxidants along with the oils.
Kjaer Weis
Natural beauty may suggest a casualness, but Kjaer Weis proves that fancy comes in many forms. This brand with stand out chrome packaging merges luxury and nature with their glowy makeup selection.
Tower 28 Beauty
Influencers and beauty editors swoon over this relatively new clean beauty brand that's hit the scene. The funky, Instagrammable packaging and fantastic products may have something to do with the obsession.
Tower 28 Beauty also stands out from the rest since they cater to extremely sensitive skin types too. Their products are reportedly easy to use, and their lip and cheek products are gaining popularity.
Other Natural Brands To Try
It is impressive how many natural beauty brands are considered by professionals these days. Brands like Lilah B., Juice Beauty, and Lawless break barriers by sourcing the best ingredients for their outstanding products.
Vapour Beauty, Au Naturale, RMS Beauty, and W3LL People are also identified as excellent brands. Milk Makeup, P/Y/T Beauty, Cocokind, Beautycounter, Eco Brow, and Rituel De Fille also join the list