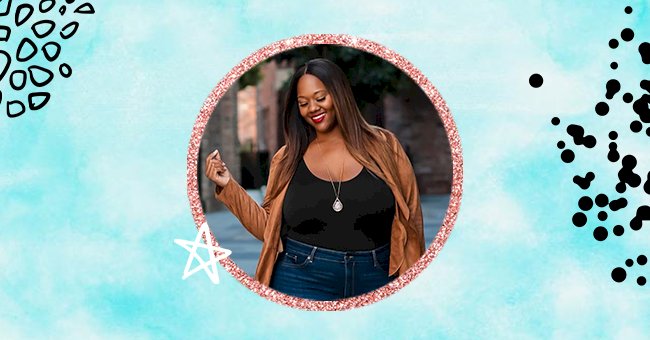 10 Alternatives To Traditional Bras
Wearing a bra is an action we perform every day as if it were a sort of second skin. On the other hand, bras don't always fit all clothes and are not easy to do without them. However, every problem has a solution.
Wearing a bra can be uncomfortable, especially in summer, when heat and sweat rule. Not to mention how unsightly the bra straps are when wearing those low-cut tops or dresses that are queens of the summer wardrobe.
Since leaving home without a bra is not for everyone, those who can do without it are always eager to learn about alternatives. If you have decided to give up bras, here are the best alternatives to traditional bras.
1. Stretchy Tank Top
Similar to very soft sports bras, tank tops are perfect for replacing the bra. Especially if they are slightly short and made from elastic materials. They can be adapted to any look, come in a wide variety of colors and styles, with lace or satin inserts.
They are not suitable for summer if you want to reduce your clothing layers. Except, of course, you can show off your midriff and pair them with denim for a chic look.
2. Strapless Bra
If you are stuck on still wearing a bra, the strapless bra is one you can wear. They tend to slide down with ease, so you have to be careful to wear one that fits perfectly on your skin.
It is an excellent alternative to the traditional bra if you have problems with straps and the marks straps often leave on your shoulders.
3. Bandeau Top
These are similar to the stretchy tank tops but come in strapless forms. Unlike the tank top, these let us wear other clothing without feeling overdressed, and they don't show straps under your blouse.
If you are going for this option as a substitute for the traditional bra, be sure it fits perfectly. Opt for one with shaping to enhance the breast to the maximum without flattening it excessively.
4. The Bodysuit
This is an elegant garment that can be functional but also sensual. It guarantees excellent breast support even without a bra. Some models simulate a bra with underwire and hooks, but there are too many no-bra ones.
It can also be worn as a top as it comes with sleeves and sleeveless options. They can be worn with pants, skirts, or even as underwear depending on your style choices.
5. The Bra Tapes
Whoever invented this must be a genius. The bra or boob tape is certainly not an option for every day. But if we decide to give up the bra for a big occasion, which requires extra support, or if the chosen dress does not go along with the underwear, the tape is perfect.
These are elastic and sticky bands, very similar to the medical tape used for bandages. They also come in a variety of colors to suit various skin tones. When used right, they help to hold up and shape the breasts.
6. Pasties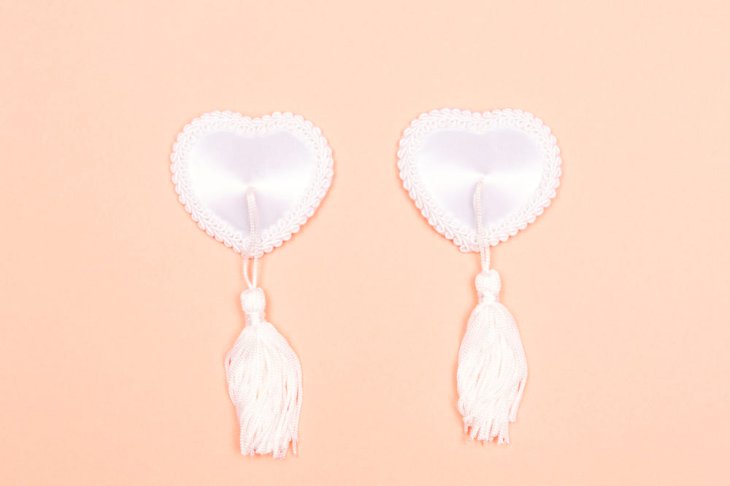 Shutterstock
Say no to layering just because you want to hide your nipples when you can say yes to pasties. Women who have worn pasties swear by them and say they last even on a sweaty day.
These are sticky but don't leave any residue on your skin. They are also available in various neutral colors to suit different outfits and colorful ones for the girl who loves color.
7. Silicone Covers
Even though these don't last forever, they do the job of covering your nipples for as long as they last. Since they are made from silicone, they can be washed with soap and water and reused after they are dry.
This is the perfect alternative for women with small breasts if you don't want to go the braless route. If you invest in quality ones, they stay stuck to your skin till you pull them off.
8. Bralette
These are not bras but give your breasts coverage and shape just as bras would do. They have less structure than bras but perform excellently, so that some ladies wear them as tops.
They come in a variety of colors and have sizes for large-breasted women. They come in the form of lace, silk, stretchy fabrics, and more. The best part is that it can also be worn as lingerie.
9. Sew-in Cups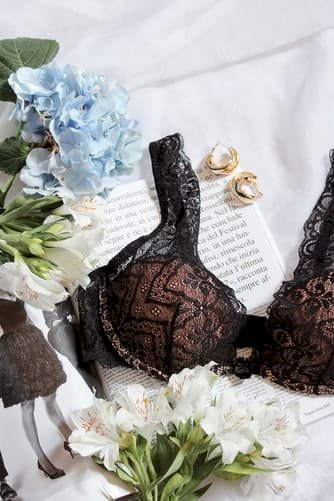 Photo by Melnychuk Nataliya on Unsplash
There are two ways to achieve a braless look with sew-n cups. You can either sew bra cups into your dress or opt for dresses that have cups. This still gives your breast shape while holding it in a place like a bra would.
Sewing in cups into your dress is perfect if you want to wear dresses with plunging necklines or backlines. It presents a win-win situation for you and your wardrobe!
10. Go Braless
When all fails, do it like Rihanna and go braless. However, this choice should be considered based on your breasts' size and the size of your nipples. This is an option recommended for ladies with smaller and firmer boobs.
If this route is acceptable to you, opt for outfits that are not too light so they don't outline the shape of your nipples. Also, avoid tops with wide necklines as you don't want to suffer a nip slip.