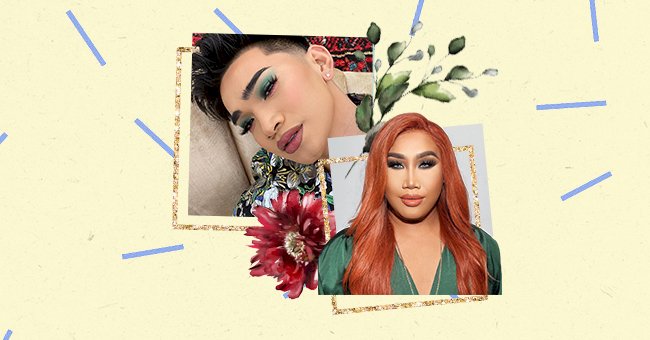 10 Asian Beauty Influencers To Follow ASAP
It is no secret that Asia is one of the leading continents in the beauty industry. Also, Asia is home to thousands of beauty, makeup, and skincare companies that export top brand products to many different countries.
For this reason, many Asian beauty influencers use YouTube, TikTok, and Instagram to their advantage, growing their brand and their online businesses.
Asian women are among the most dedicated to skincare and skincare routines. It is said that they never go to sleep without first thoroughly cleansing their face, besides using masks, creams, and various products they spend a fortune on!
1. Ellen V Lora
An advocate for women empowerment, the beauty and style blogger, is also known for her silver strands and edgy aesthetic. When it comes to trends, she is adventurous, and there isn't a beauty trend she won't try.
2. Michelle Phan
The American makeup artist, voice actress, and entrepreneur became notable as a YouTuber. She is also considered a pioneering beauty YouTuber. Besides, she is the founder and owner of the cosmetics line EM Cosmetics. The beauty community also believes that Michelle was one of the first vloggers to make money from being an influencer on YouTube.
3. Patrick Starrr
The Filipino-American YouTube beauty expert's real name is Patrick Simondac. However, he is popularly known online as Patrick Starrr. He is a professional freelance makeup artist who got into photography straight out of high school. Photography then led to his passion for makeup.
4. Bretman Rock
He is a Filipino-American beauty influencer, internet sensation, and social media personality based in Honolulu, Hawaii. He started as a comedian and meme creator on YouTube and Vine before moving to vlogs and beauty tutorials.
5. Amata Chittasenee
After studying Art and Design in England, Pearypie, as she is popularly known, returned to Thailand, becoming one of the country's most influential makeup artists. Besides sharing beauty tips with her fans, she is also focusing on traditional Thai textiles. She aims to revive interest in the tradition among a younger generation.
6. Charlotte Cho
Charlotte Cho is a South Korean-American author, esthetician, and entrepreneur. She cofounded Soko Glam, a company that specializes in Korean beauty products. She is also considered a significant contributor to the emergence of K-Beauty in the US.
7. Susan Yara
From being an on-camera beauty reporter and producer to being a skincare line founder, Susan has grown in the world of beauty and is someone the beauty industry respects. Also, she is the founder of the famous beauty YouTube channel Mixed Makeup. She is also the co-founder of a skincare line called Naturium.
8. Heart Defensor Telagaarta
Beauty lovers know this popular Filipino YouTuber for creating beauty and fashion content on her channels. Through her skills, she has landed a variety of magazine features. She sometimes collaborates with her husband, Arnold, who is also a YouTuber.
9. Deepica Mutyala
Deepica is of Indian ethnicity but grew up in Houston. She founded Live Tinted. Her brand celebrates everything about being a woman of color. However, from being a beauty Youtuber to an entrepreneur, influencer, and CEO, she has made a name for herself!
10. Nabela Noor
Nabela Noor is one of the most popular beauty gurus of the moment. Originally from Bangladesh, Nabela was born and raised in the United States, where she is a great success. When she initially started, she received insults regularly due to her weight and even got death threats.
Even though she felt like giving up several times, she persevered and went viral after making a beautiful video. In the video, she wrote some of the ugliest words addressed to her on her face. She also used them as a basis to create a glam look.