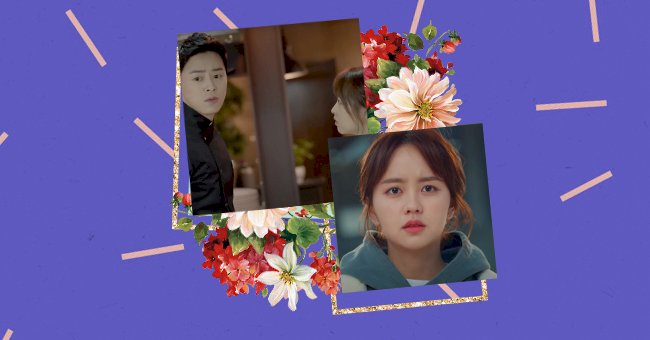 10 Asian Chick Flicks To Watch This Weekend
Weekends are for binge-watching. We do not make the rules. After a long and chaotic week, imagine a weekend where you laze around for hours with nothing but time. If you prefer your time spent indoors, you may be considering getting in a show or two to relax.
Thankfully the world is on the tip of your fingers. With the rising interest in Asian films (Parasite, anyone?), there is growing interest in what Asia offers in film and television.
If you are in the mood for some flicks, fire up your streaming service and take a trip to worlds where your heart is on your sleeve - literally. Move to the fantasy realms set in historical eras and more. Thus scroll below for the ultimate ten chick flicks to watch this weekend.
Love Alarm
This Korean drama will have you thinking twice about wishing your crush could see right through your feelings. Follow Jojo, a hard-working teen who has to raise herself and take care of her grandma.
However, Jojo's life is turned upside down when the Love Alarm app is released. The app notifies users when someone is romantically interested in them. Suddenly, she finds herself between the attention of her long-term best friend and a secret admirer.
Oh My Ghost
This Korean drama will leave you in stitches. Equal parts fantasy and equal parts humor, the drama follows the trials of Bong Sun, a loner sous-chef with little interests. Bong-sun's grandmother is a shaman, which leaves Bong Sun with the ability to see ghosts.
However, things take a turn for the hilarious when raunchy ghost, Soon Ae, possesses Bong Sun's body. The ghost has only one goal - correct the fact that she died a virgin. The possessed Bong Sun begins to seduce all the men around her, including her boss Sun Woo. The drama also adds a heartfelt spin as the Bong Sun and her unwelcome guest try to figure out why Soon Ae died.
What's Wrong With Secretary Kim
Give us simmering tension any day. Secretary Kim is the super-competent right hand of her vain boss, the vice president of a successful company. It is not long until viewers realize secretary Kim is the true star of the show.
One day, Secretary Kim suddenly announces she has made plans to resign. The move sparks strange feelings between Secretary Kim and her boss. However, the two try and continue pretending they have no feelings for each other as they try to one-up each other at every turn.
Finding Mr. Right
Watch as Tang Wei (Lust and Caution) flex her acting skills in Finding Mr. Right. Wei plays a woman inspired by the American film Sleepless in Seattle. So what exactly is she inspired by? Having the child of her married boyfriend, of course. It's going to get messy, and you're going to love every minute of it.
Go Away Mr. Tumor
Go Away Mr. Tumor is an adaptation of a popular webcomic that follows a cartoonist whose entire life is flipped upside down when diagnosed with cancer. Before turning on the waterworks, this cartoonist falls in love with her doctor in a romance for the ages.
Inheritors
Inheritors follow the classic storyline of rich boy poor girl—however, this Korean drama series fashion itself as a Gossip Girl-esque drama. So load on the soapiness, the cliches, the dramatic music as these two star-crossed lovers fight uppity family politics and sneering friends for a chance to be with one another.
Tune In For Love
While the current pandemic is not quite like the IMF crisis in 1990s Korea, you might find the chaos in this film somewhat relatable. Two teens meet and fall for each other during the crisis mentioned above.
However, as life gets super real and the struggles f adulthood set in, the two are eventually pulled apart. The film is slow-moving and heartfelt so expect a lot of thoughtfulness as you wonder if fate will pull the pair back again.
Goblin
What's a good chick flick without some good angst. It's time to take a deep dive into the world of immortals. Goblin follows, well, a Goblin. In a smooth mixture of the history and the present, the Goblin has been cursed with immortality, and only one person can end the curse - his Bride.
The Goblin lives his life working miracles as he waits for his Bride, the only person who can end his life by removing the invisible sword in his chest. Aside from the romantic storyline, you will experience themes of life and death. However, grab a tissue or two; the tears are not too far.
The Bros
You may be wondering what a film called The Bros is doing on a chick flick list; read on. The Bros follows the story of two brothers who live opposite lives. However, the two are brought together by their father's death, a mysterious lady, and a handful of family secrets. Ist the perfect comedic weekend watching.
Love O2O
Last but not least is the story of Bei Weiwei, an academic, aspiring game developer. Weiwei is a successful gamer on a game called A Chinese Ghost story aside from her offline achievements. When her online husband leaves her for another, Weiwei is approached by the game's number 1 player.
The two then enter a competition exclusively for couples, but Weiwei's online and offline lives begin to collide soon enough. Prepare for a sweet romance and a healthy serving of fascinating side characters in this rom-com.