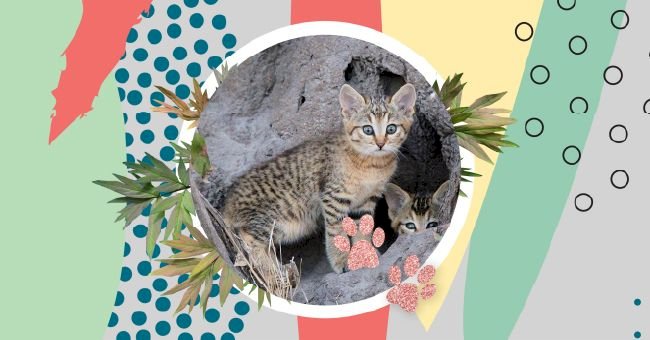 10 Baby Animal Pics From Kruger National Park In South Africa
The Kruger National Park in South Africa ranks as one of the best wildlife experiences on the continent. Here are adorable baby animal pictures from South Africa's highly revered nature park to coo over.
The Kruger National Park is one South Africa's main attractions. It's not hard to see why as they boast a diversity of wild animals.
Herewith your dose of warm fuzzy feelings from furry and feathered friends. Check out these pictures of baby animals from the Kruger National Park.
Giraffes
A baby giraffe that's freshly escaped the womb and it's very tall mom. The account captioned this precious moment "new life."
Leopards
A playful cub and its graceful mother captured hanging out in the park, having some precious mom and me time on a rock.
Mongooses
"Cutest little scavengers You will ever see."

Thay captioned the picture.
A Lioness And Her Cub
A lioness and her cub will always warrant a Beyonce and Donald Glover refernce in my books, and that's just how that's going to be from now on.
African Wild Kittens
I know I'm not the only one who's captured by cute kitten content. This little guys are as cute as buttons, especially little hide and seeker in the back there.
Swainson's Spurfowl
"Swainson's spurfowl chicks trying to keep warm under mom."

Reads the caption.
Monkies
Since we're talking about monkies, take a peek at the Youtube video here of monkies playing with bubbles. It's certified cute content.
Hyenas
Three hyenas in one shot? Yet again, I can't resist the urge to think of the Lion King. Speaking of, there's a crazy fan theory from TikTok about what happened to Mufasa's skull.
Zebra
What a funky little one with it's stripes and it's mohawk, just like mom. A beautiful, candid moment captured of two zebras.
Leopards
One of the leopards I posted earlier having fun, relaxed and dancing around his mother. Mom not taking her eyes off me for a second. Missing the bush."

The photographer wrote.