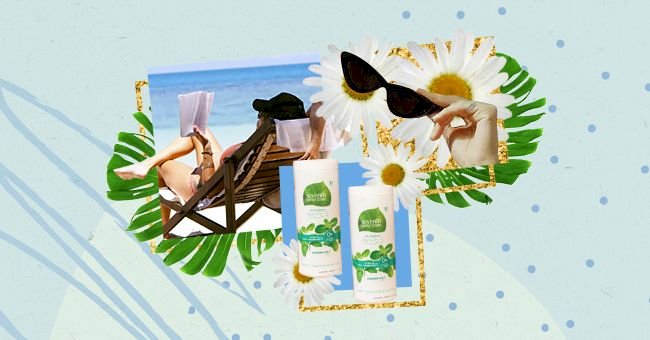 10 Beach Accessories To Buy This Summer
After months of trekking in complete snow and wearing layers of clothing just to go to the store, the sun is bursting to come out. Therefore, it's time to shed those layers and that unwashed blankie to get some vitamin D.
Perhaps you've dreamed up a lovely solo vacay in an AirBnB somewhere or are planning a (responsible) girls' trip to a tropical locale and are wondering how to adapt to the current climate. Well, it's time to get prepared.
From waterproof bags to stacks of sanitizer, there are many nifty items you can buy right now to elevate your experience at the beach. Okay, enough chit-chat. Here are ten beach accessories to buy this summer.
SpaRoom Antibacterial Hand Sanitizer
amazon.com
Price: $7.99
Germs, they're everywhere. Sinks are not. Therefore, when in lack, sanitize, preferably with a sanitizer that contains about 60% alcohol. This lovely hand sanitizer is perfect for you and super affordable too.
La Roche-Posay Heavy-Duty Sunscreen
Price: $35.99
We are wise enough to carry sunscreen. A sunscreen without a white cast that will be forever immortalized in a picture you'd soon forget. This water-resistant La Roche-Posay sunscreen does just that as it's suitable for all skin types.
Birkenstock Waterproof Slides
Price: $39.95
Birkenstocks. That's it. That's all you'll need to say before we toss our cards at the 'add-to-cart.' These gorgeous pair take comfort to new heights. Aside from being super comfy, they boast a wither free sandle that is stylish to boot!
MyKazoe Waterproof Wet Bag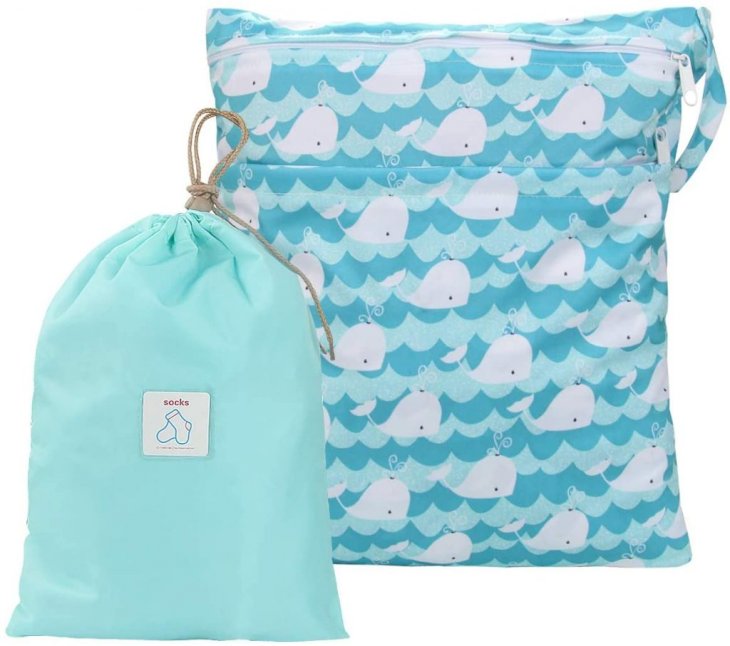 amazon.com
Price: $13.99
On the waterproof topic, don't you just hate lugging a wet bag back to your ride? Well, consider that a problem of the past. This multi-functional waterproof bag makes separating your dry and wet items a breeze.
Adidas Face Covers 3-Pack
Price: $16
Masks may be the new normal for a while, so grab a pair of these ultra-breathable masks. These Adidas face masks are also lightweight and are a great way to keep safe where social distancing is not possible.
70s Retro Swirl Color Abstract Beach Towel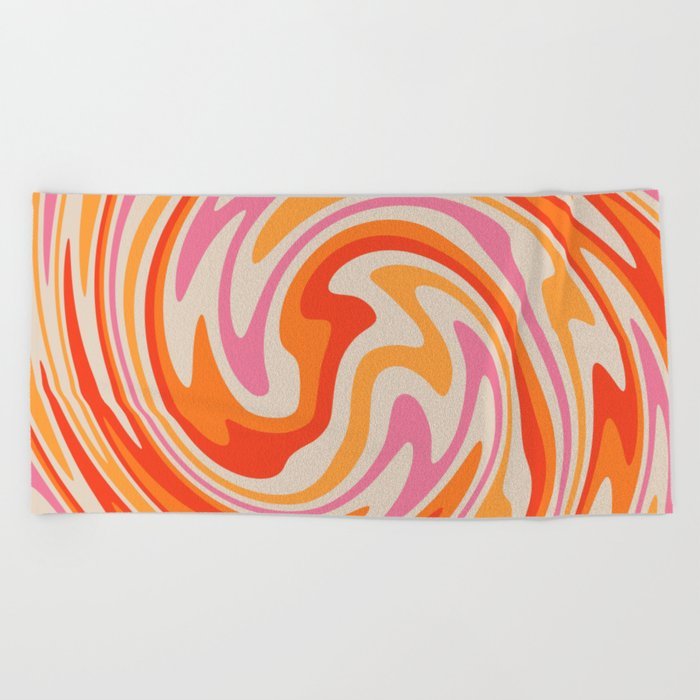 society6.com
Price: $35.99
Make your vacay an Instagrammable moment with a statement beach towel. This 70s retro-inspired towel is cute and functional, perfect for those gorgeous swimsuit pics. However, don't blame us for taking a lovely siesta on these, for they are super comfortable.
iJoy Beach Bomb Portable Speaker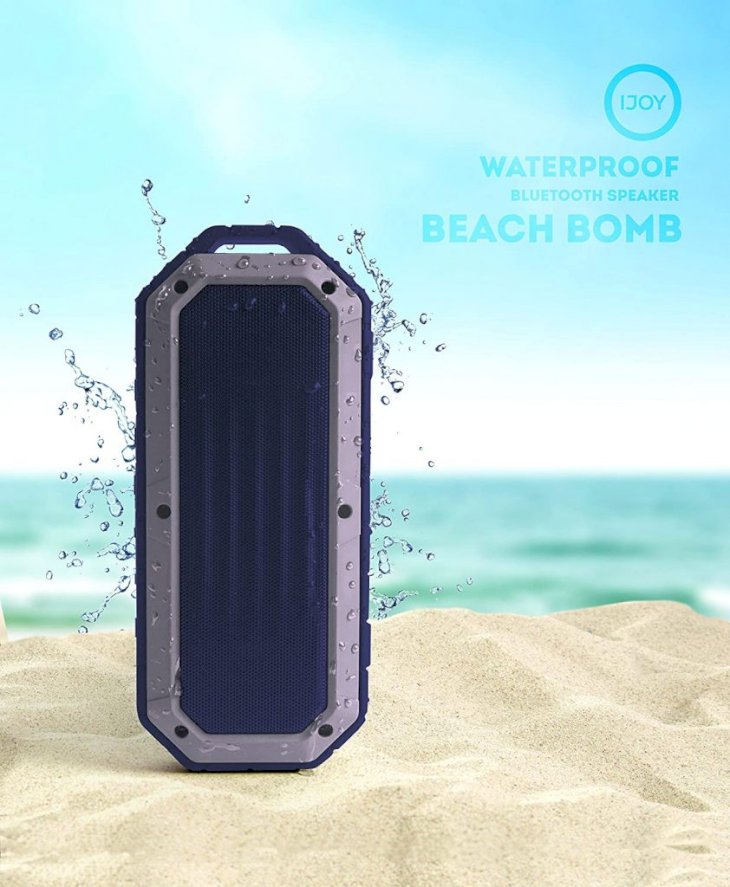 amazon.com
Price: $29.99
Thank goodness for innovation because this speaker is the perfect companion for your beach trip. We are talking, portable, long-lasting, and durable enough to handle sand particles. If nothing else, get this speaker as it is waterproof. Sold and sold.
Red Chessboard Sun Shade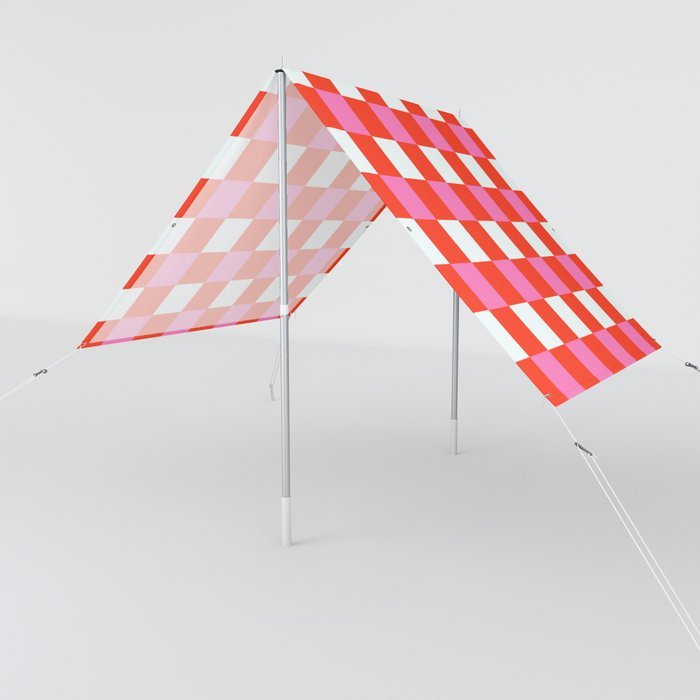 society6.com
Price: $159
Keep away from the sun with this helpful and stylish option from Society 6. Where else can you get a sunshade with such easy-to-tote portability and style? Once your sunscreen is on, the UV-rays might as stop putting up a fight with you.
Noisy May Cat Eye Sunglasses
Price: $14.50
We aren't saying you shouldn't wear designer sunnies to the beach. We're saying the possibility of losing designer glasses to the sea is Kim Kardashian crying for her earrings likely. It's better if you don't. Take care of your items by wearing this affordable and cute pair.
Seventh Generation Multi-Purpose Wipes
Price: $3.49
How should we describe taking care of our environment? In the words of her socialite royalty, Paris Hilton, So Hot. Therefore, keep your surfaces and your hands clean with these organic and wipes. Your planet will thank you!