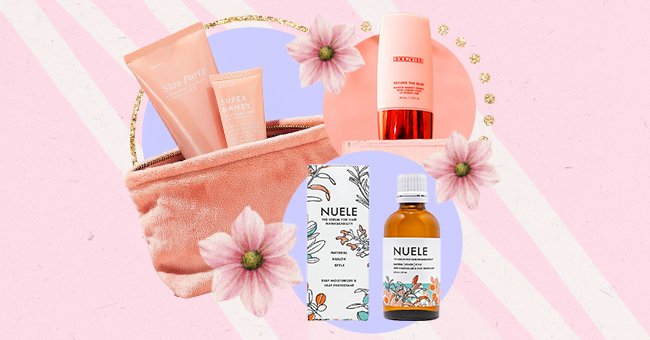 10 Beauty Products Allure Editors Love
Choosing the right beauty product isn't always easy-peasy. With so many options available in the market, taking help from beauty experts can come as a welcome respite to ease our selection process.
Thanks to the plethora of information available online, we've all turned into skin-care and beauty pros. But when it comes to reaching the verdict on which products to add to our beauty arsenals, it's easy to become overwhelmed and indecisive.
Allure Editors have seen and tried it all, and that's why their opinions stem from first-hand experiences of a myriad of beauty products. Take a look at Allure Editors' ten favorite beauty products.
1.Maybelline New York Lash Sensational Sky High Waterproof Mascara
If you want to have the much-coveted voluminous lashes, Maybelline New York Lash Sensational is worth trying. It is infused with bamboo extracts and features an exclusive flex tower brush that reaches every lash.
2.Gucci Beauty Rouge à Lèvres Voile Lipstick in Goldie Red
Who doesn't love a classic, bright red lip? Gucci Beauty Rouge Goldie Red is a sheer formula with a luminous finish and a lightweight, hydrating texture.
3.Nuele Hair Serum
Nuele Hair Serum is a deeply hydrating and lightweight hair treatment that helps repair and protect hair strands. It is enriched with nourishing oils like jojoba, argan, and rosemary to make your hair soft, smooth, and frizz-free.
4.Kinship Insta Swipe Lemon Honey AHA Exfoliating Pads
Kinship Insta Swipe Exfoliating Pads are a potent chemical exfoliator containing glycolic acid that clears clogged pores and reduces breakouts. It is enriched with lemon and manuka honey that brighten, soften and calm blemish-prone skin.
5.Kevyn Aucoin True Feather Brow Marker Gel Duo
You can achieve feathered brows with the Kevyn Aucoin True Feather Brow Marker Gel Duo. The precision brush enables you to mimic hair-like strokes, and the setting gel promotes healthy hair growth.
6.Summer Fridays Summer Skin Nourishing Body Lotion
Summer Fridays Summer Skin Body Lotion is a skin-nourishing formula that provides hydration and softness all day long. It is enriched with plant-derived butter, natural oils, and ceramides to lock in moisture and strengthen the skin's natural barrier layer.
7.One/Size Secure the Blur Makeup Magnet Primer
One/Size Secure The Blur is a blurring, mattifying primer that keeps the makeup intact and boosts skin's natural radiance. It contains niacinamide and glycerin to reduce fine lines and pores and improve skin texture.
8.Go-To Skin Care Skin Party
Go-To Skin Care Skin Party is an ultra-hydrating body lotion that nourishes dry and damaged skin without feeling greasy. It contains hydrating oils, fatty acids, humectants, and antioxidants that restore the skin's smoothness, softness, and inner glow.
9.Asarai Power Trip Vitamin Oil
Asarai Power Trip Vitamin Oil is a healthy and nutritious vitamin supply for dry and dull skin. It is packed with essential vitamins, potent nutrients, and antioxidants that replenish the skin and reduce visible signs of aging.
10.Merit Clean Lash Lengthening Mascara
Merit Clean Lash is a lash-defining and lengthening formula that promises a wide-awake look without any smudging. It is infused with rice bran wax, fatty acids, and olive oil to provide texture, length, and conditioning to every lash.