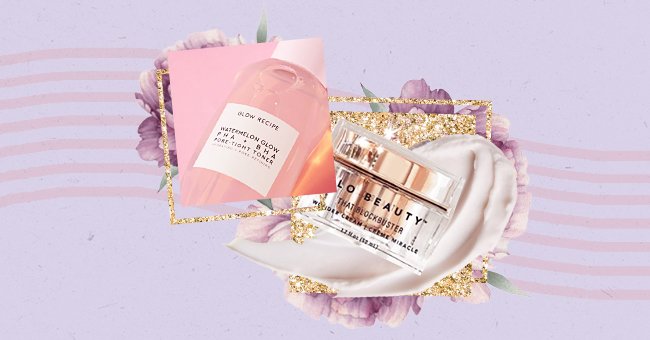 10 Beauty Products Sephora Beauty Directors Love
The best beauty products and a correct skincare routine are not enough to have healthy and toned skin if you do not keep it hydrated, nourished, and trained with super-effective formulations, the right tools, patience, and skills.
You know that feeling when you're trying to figure out which eyeshadow to buy, but they all look so good? The process of choosing a new beauty product should be exciting, but with so many exceptional items out there, sometimes it can feel overwhelming.
To aid your shopping experience, we have listed a few products Sephora beauty directors swear by. Besides, these products will help make your beauty journey and skincare routine an easier one.
1. Moon Juice Full Moon Dust Box
These are adaptogenic blends that help regulate stress hormones for total mind and body support. They are herbal and earthy flavors that pair well with coffee, tea, and smoothies.
Also, each box comes with different dust jars, created with custom blends to help combat the effects of stress. The Beauty Dust helps combat accelerated aging, improve skin clarity, and protect from free radicals, while the Brain Dust helps support focus, mental stamina, and concentration.
The Sex Dust helps support a healthy hormonal balance for creative energy in and out of the bedroom. In contrast, Power Dust helps restore energy, promote recovery and support a healthy immune system.
In addition, the Spirit Dust helps increase resistance to tension and irritability and helps calm and elevate mood. Dream Dust helps increase resistance to stress and anxiety and promotes deep, restful sleep.
2. Slip Silk Pillowcase
We spend a third of our lives in bed. Silk ­fibers are signi­ficantly less absorbent than many other ­fibers. They can help keep your skin's moisture and expensive face and hair products where they belong, on your face and hair. Slipsilk™ can help to reduce friction, which can reduce stretching and tugging on delicate facial skin.
Ordinary pillowcases can cause hair to pull and tangle throughout the night, leading to bed head in the morning and potentially damaging hair. However, with a slip silk pillowcase, you can help to reduce friction.
3. Glow Recipe's Watermelon Glow PHA + BHA Pore-Tight Toner
Inspired by the Korean Aqua Peel Facial, which focuses on the duality of exfoliating and hydrating, this pore-perfecting, exfoliating toner helps achieve instantly glowing, pillow-soft skin.
Using a toner is an essential part of any good skin-care routine. Toners help prep and plump skin to readily absorb the rest of your routine. This toner contains a balance of hydrating ingredients and pore-tightening actives to equally minimize the look of pores and hydrate skin, with gentle yet effective pore actives such as PHA and BHA.
4. Stellar Limitless Foundation
Stellar Limitless Foundation is a natural-looking, oil-free foundation that gives you proper coverage and a luminous finish. This highly pigmented lightweight formula builds and blends effortlessly and reduces the appearance of discoloration for more uniform skin. It is the ultimate radiance for your complexion.
According to these undertones, the foundation has been formulated, not the traditional light, medium and dark tones. They are in the same color family and do not range from very fair to medium.
5. JLo Beauty That Big Screen SPF 30 Moisturizer
We will continuously preach the gospel of using good sunscreen. This ultra-light, whipped sunscreen protects from UVA/UVB rays. In addition, it fights street pollutants, free radicals, and blue light damage.
It is also boosted by licorice root, a natural soother with a brightening effect, and a curated blend of hyaluronic acid, glycerin, and natural sugars. It also packs hydration for a smoother, more dewy, and glowing complexion.
6. Natasha Denova Mini Love Eyeshadow Palette
This is a new, limited edition mini-sized palette that includes five new shades designed to continue on the theme initially explored in the love palette. The iconic formulas in creamy matte, metallic & duo-chrome finishes create your desired look - from bold smokey eyes to soft, everyday wear.
Also, the eyeshadow provides maximum color payoff with minimal effort, blending seamlessly to achieve vibrant, ultra-pigmented, long-lasting looks. Besides, its compact size is perfect for traveling and allows you to complete a whole look on-the-go!
7. Pat McGrath Labs Lip Fetish Divinyl Lip Shine
When the extravagantly opaque intensity of a sophisticated high-shine lipstick merges with the mirror-esque reflection of the glossiest gloss, prepare for a licentiously luxurious balm with a divinely dangerous lacquer-like finish.
Prepare for all your lust-inducing liaisons with an exquisite array of luminous pout provocateurs. Each luxurious formulation glides on flawlessly, drenching lips in a lightweight veil of hydration. It is also infused with soothing emollients, antioxidants, and vitamins that protect from free radicals and restore softness and elasticity.
8. Dermalogica Active Clay Prebiotic Cleanser
Are you looking to balance your skin and purify your pores? Then the dual-action, mineral-rich clay, and the charcoal formula is right for you. It actively cleanses and purifies while the kaolin clay absorbs excess oil.
The activated charcoal powerfully adsorbs impurities to help balance skin, while botanical lipids and murumuru seed work together to attract and remove excess oil from the skin. They also protect the natural lipid barrier and promote a healthy microbiome.
9. JLo Beauty That Blockbuster Wonder Cream
When late nights and daily grinds leave skin looking tired, dehydrated, and dull, rewind with the next-Jen, hyaluronic acid-fueled formula packing major water-binding and continuous hydration power.
This wonder cream is a powerhouse mix of curated ingredients. The ingredients also include peptides, niacinamide, and collagen-protecting carnosine. Besides, the wonder cream support elasticity and visibly reduces fine lines and wrinkles and plumps your look back to superstar glow status.
10. Dr. Dennis Gross Skincare Pro Facial Steamer
Bring the spa into your home with this professional steamer ideal for all skin types, especially those with dehydrated skin and enlarged pores. The Pro Facial Steamer is a professional device with micro-steam technology that infuses skin with moisture, clarifies the complexion, and purifies the skin.
However, this is an ideal way to begin any at-home facial as the Pro Facial Steamer enhances any skincare regimen benefits. The skin is primed for exfoliation and product application, accelerating the absorption and effectiveness of products that follow.