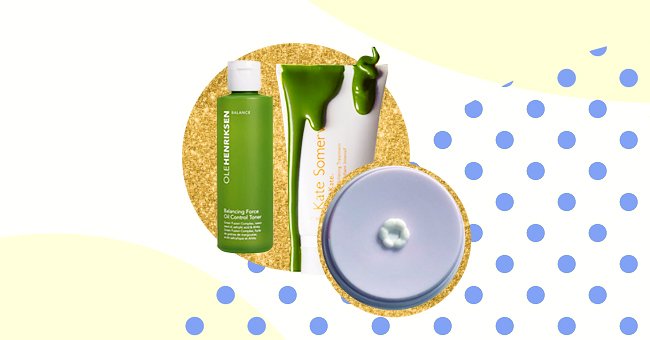 10 Top-Rated Acne Treatments With Salicylic Acid Available At Sephora
The weather may have changed, but our acne-prone skin is still the same. Breakouts almost always come uninvited, but we have the solution for these unwelcome guests.
Many people who suffer from acne are unaware of choosing the right product. Salicylic acid is one primary ingredient you should look for in your acne-fighting products. It moisturizes your skin, removes dead cells, and clears oil-clogged skin pores.
Breakouts can occur due to a variety of reasons. Donna Hart, a dermatologist in Texas, says that stress also induces acne production by activating our oil glands. We have picked out the ten top-rated acne treatments containing salicylic acid for you, which you can find at Sephora.
1. Peace Out Salicylic Acid Acne Healing Dots
Peace Out Salicylic Acid Acne Healing Dots combat your acne and reduce chances of breakouts. The Healing Dots are suitable for all skin types.
Peace Out Healing Dots contain salicylic acid, which prevents and reduces blemishes and blackheads. The aloe vera extract and Vitamin A give soothing and brightening effects.
2. Caudalie Vinopure Natural Salicylic Acid Pore Minimizing Serum
Caudalie Vinopure Natural Serum works on fixing your pores, blackheads, breakouts, and oily skin problems. It also reduces dullness, blemishes, and spots and makes your skin appear smooth.
The salicylic acid removes excess oil and clears out clogged pores. Grape seed extracts and essential oils improve skin tone and texture.
3. First Aid Beauty FAB Pharma White Clay Acne Treatment Pads 2% Salicylic Acid
You can include First Aid Beauty Acne Treatment Pads in your daily skin-care routine. They prevent breakouts and include salicylic acid, which clears your pores and reduces spots.
These acne pads are free from alcohol and prevent acne without dehydrating your skin. The white clay helps remove impurities like oil and dirt. Your skin feels smooth and exfoliated.
4. Sunday Riley U.F.O. Ultra-Clarifying Face Oil
Sunday Riley Face Oil is a dry oil that clears skin pores, reduces acne, and improves skin texture. It is an excellent solution for acne, clogged pores, and blackheads.
It is a fast-absorbing oil that fights breakouts and makes the skin appear visibly smooth and spotless. Milk and cucumber extracts make your skin exfoliated and improve skin tone.
5. Kate Somerville ExfoliKate Intensive Pore Exfoliating Treatment
Kate Somerville Exfolikate Intensive is a double-action exfoliator that makes your skin smooth and radiant. It also reduces dullness, fine lines, and wrinkles and improves skin tone.
The fruit extracts keep your skin hydrated, while salicylic acid clears clogged pores and dead cells. Aloe vera, honey, and Vitamin E brighten your skin.
6. Olehenriksen Balancing Force Oil Control Toner
Olehenriksen Balancing Toner contains salicylic, glycolic, lactic acids, which remove excess oil and improve skin texture. It is the right solution for oily, acne-prone, and blemished skin.
This oil-control toner also refreshes your skin and removes impurities and dirt, thereby clearing out pores. Your skin feels more radiant and healthy-looking.
7. Drunk Elephant T.L.C. Sukari Babyfacial AHA + BHA Mask
The Drunk Elephant T.L.C. contains a mixture of glycolic, lactic, and citric acids. This T.L.C. Mask removes dead cells and improves skin texture and appearance. The chickpea flour brightens skin tone.
The apple extracts, milk, and green tea remove impurities from the skin and make it smooth and glowing. Salicylic acid fights clogged pores and blemishes and improve skin clarity.
8. Kiehl's Clearly Corrective Dark Spot Solution
Kiehl's Clearly Corrective is a face brightening serum that helps reduce blemishes and dark spots. It also fights acne and improves uneven and dull-looking skin.
This Corrective Serum also contains Activated C, white birch, and peony extracts. Your skin appears visibly spotless and smooth.
9. Mario Badescu Drying Lotion
Mario Badescu Drying Lotion is one of the best spot treatments. It helps dry up blemishes and works well for all skin types. It contains salicylic acid that clears out clogged and dead cells.
Mario Badescu also comes with sulfur that removes excess oil. Calamine gives a soothing sensation to acne-prone skin.
10. Drunk Elephant T.L.C. Framboos Glycolic Night Serum
Drunk Elephant Night Serum works on improving skin texture, tone, fine lines, wrinkles, and pores. It also brightens dull-looking skin.
This night serum contains a blend of glycolic, tartaric, lactic, and citric acids, clear dead cells and making the skin radiant. The salicylic acid reduces acne, and raspberry fruit provides hydration to dry skin.