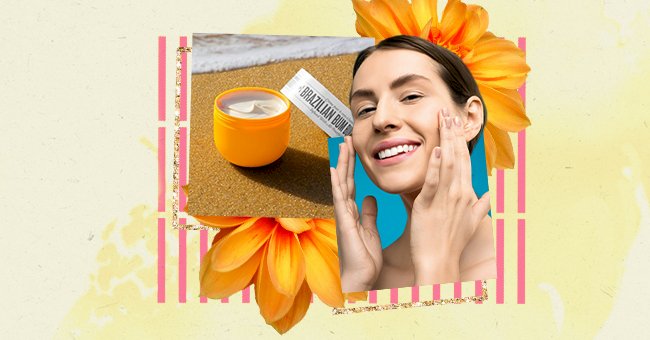 10 Beauty Products That Earned Multiple 5 Star Reviews
From Sephora, Amazon, and TikTok, reviews are really the be-all and end-all of a beauty product. These experiences are the deciding factor between what goes in our vanities and out. Now, with the beauty industry introducing new and exciting products at breakneck speed, reviews are more important than ever.
Household brand names now feature alongside newcomers and indie brands. For the consumer, this means that we are spoiled for choice. Beauty products boast newer innovations, better performance, and more. But do they work?
If the product receives not just a couple but multiple five-star reviews, it's easy to conclude that people love it. Therefore, we have compiled a list of ten beauty products that have earned thousands of rave reviews and thus are deserving of a spot on your vanity.
Cosmedica Skincare Pure Hyaluronic Acid Serum
Price:$15
Hyaluronic acid is a potent moisture retention ingredient often used in skincare products. However, this product from Cosmedica gives you pure hyaluronic acid in the form of a serum that will plump and soften your skin. The result? Fewer fine lines and wrinkles. According, to reviews this serum works much harder than luxe products.
Laneige Lip Sleeping Mask
Price:$20
Trust the thousands of reviews available for this lip mask. This K-Beauty must-have contains hyaluronic acid, vitamin C, and antioxidants that will soothe and soften your lips like never before. Reviewers say the effect is instant.
First Aid Beauty Ultra Repair Cream Intense Hydration
Price:$34
This moisturizer is s cult favorite for a reason. It's hot colloidal oatmeal to calm itchy skin, shea butter to moisturize, as well as provides a powerful skin barrier and allantoin to soothe the skin. Moreover, it is highly recommended for those with extra dry skin or those struggling with eczema.
Olaplex Hair Perfector No. 3 Repairing Treatment
Price:$28
If you have been looking for a go-to hair treatment that mimics in-salon results, the Olaplex No.3 Repairing Treatment comes in with multiple 5-star recommendations. It will strengthen your hair due to its bond-building technology bound to leave your hair stronger and healthier than you ever imagined.
Essence Lash Princess False Lash Effect Mascara
Price:$5
Don't let the price tag fool you. This highly rated mascara works hard to deliver a volumized lash effect due to a stay-put formula bound to keep your makeup fresh all day long. Moreover, the brush shape ensures that your mascara comes out clump-free.
Dr. Teal's Chamomile Foaming Bath
Price:$12
Dr. Teals Chamomile Foaming Bath combines Epsom salts and chamomile to help you relax. Fill your tub and use this foaming bath after a chaotic day at work or a brutal workout and feel the stress-relieving effects on your mind and body.
Paula's Choice 2% BHA liquid exfoliant
Price:$29.50
This exfoliating product from Paula's Choice comes in highly recommended by those with sensitive skin. The exfoliant will gently lift dead skin cells and dirt from your pores while improving the texture.
LAPCOS Face Masks
Price:$12
If your skin needs a pampering session, LAPCOS sheet masks are here to save the day. For whatever skincare concern you may have, they have a mask for it. Think firming, moisturizing, or purifying. According to reviews, the results of these Korean-owned sheet masks are instantaneous.
Sol de Janeiro Brazilian Bum Bum Cream
Price:$45
Talk about a product that is flying of the shelves. The Sol de Janeiro Brazilian Bum Bum Cream is a body moisturizer loved for its intoxicating scent ( salted caramel, anyone?). However, the scent is not the only reason the people keep coming back. This moisturizer claims to tighten and smooth the skin, and according to reviewers, it does precisely that.
Finishing Touch Flawless Women's Painless Hair Remover
Price:$20
Last but not least is this painless, electric hair removal device that works as an alternative to waxing and tweezing session. It comes with a contoured head that glides on your face as it snips away at facial hair (peach fuzz be gone!).