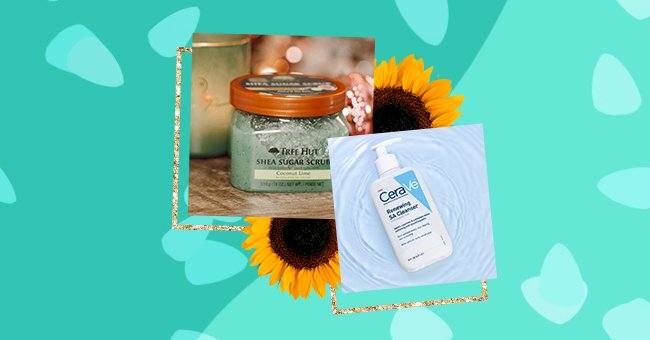 10 Beauty Products TikTok Made Us Buy That We Actually Love
TikTok has become a global phenomenon, raging a storm with its viral video rolls and trending beauty hacks. Over time, the app has become a certified platform where you can find everything from hilarious reels to the beauty products that deserve a place in your skincare arsenal.
At some point, we've all spent a considerable amount of time debating whether or not to join TikTok. But one thing is for sure, even if you're not a TikTok user, there will be instances when a hilarious dance video or a delicious recipe will catch your eye and keep you hooked for longer than you can imagine.
Whether or not you join the app is your call, but we are here to suggest to you some of the best TikTok-approved beauty items with raving reviews from the users themselves. Here are ten products that will be a welcome addition to your beauty counters this year.
1.Freck Beauty OG Freckle Pen
Price: $22
TikTok has brought back the much-sought-after faux freckles trend, and the star product to create this look is the Freck Beauty OG Freckle Pen. It features a fine-tip brush that helps you make sporadic dots anywhere on your face and neck, mimicking a natural freckle look when dabbed with your fingertips.
2.Dr. Jart+ Cicapair Tiger Grass Color Correcting Treatment SPF 30
Price: $52
This Tik-Tok endorsed color-correcting cream helps reduce skin redness and shields from UV damage and environmental stressors. It is an all-in-one treatment that helps cover blemishes and is infused with tiger grass to heal irritated, inflamed, and dull skin.
3.CeraVe Renewing SA Cleanser
Price: $10
CeraVe is a brand that never disappoints with its clean and skin-friendly product lineup. This Renewing Cleanser is enriched with salicylic acid, hyaluronic acid, niacinamide, and vitamin D that gently exfoliate and clarify the skin by removing dead cells and strengthening the natural barrier layer.
4.Kopari Beauty Coconut Lip Glossy
Price: $13
Thanks to Billie Eilish, we got introduced to this ultra-hydrating and non-greasy lip balm that can renew chapped lips in no time. It is infused with antioxidants, vitamin E, and shea butter that lock in moisture, making them smooth and sparkly.
5.First Aid Beauty KP Bump Eraser Body Scrub Exfoliant
Price: $28
The KP Bump Eraser Body Scrub is infused with the richness of chemical and physical exfoliators that smooth out the rough bumps to heal your strawberry or chicken skin, known as keratosis pilaris. It contains glycolic and lactic acids that act as gentle exfoliants and help improve skin texture and brighten the skin tone.
6. L'Oreal Paris Infallible up to 24h Fresh Wear Foundation in A Powder
Price: $11.48
Choosing a maximum coverage and highly buildable foundation says a lot about acing your makeup goals to perfection. L'oreal Paris Infallible Fresh Wear Foundation is a lightweight and long-wear formula that comes in 40 different shades and blends in to match your unique complexion.
7. L'Oreal Paris Infallible up to 24h Fresh Wear Foundation in A Powder
Price: $11.97
Another L'oreal Paris product that the TikTok-verse is obsessed with is the Infallible Fresh Wear Foundation in a Powder. This powder foundation is an affordable option that promises a natural matte finish and reveals the skin's inner radiance and glow.
8. Paula's Choice 2% BHA Liquid Exfoliant
Price: $29.50
Paula's Choice leave-on exfoliant contains salicylic acid that helps remove dead skin cells and buildup to clarify the skin tone and texture. It is a lightweight, gentle formulation that smooths out wrinkles, unclogs pores, and reveals the skin's natural brightness.
9.Bodycology Shower Jelly
Price: $5.80
Bodycology Shower Jelly is a gentle body cleanser infused with honey, glycerin, and shea butter. This Sweet Love fragrant shower gel thoroughly washes and cleanses your skin, leaving it moisturized and radiant.
10.Tree Hut Shea Sugar Scrub Coconut Lime
Price: $27.99
Tree Hut's Instagram page declares the brand as America's number 1 body exfoliating scrub maker, and this scrub, in particular, has TikTok's approval stamp. The Shea Sugar Coconut Lime Scrub helps renew dull and damaged skin and reveal clarified and radiant skin that feels soft, hydrated, and glowy.