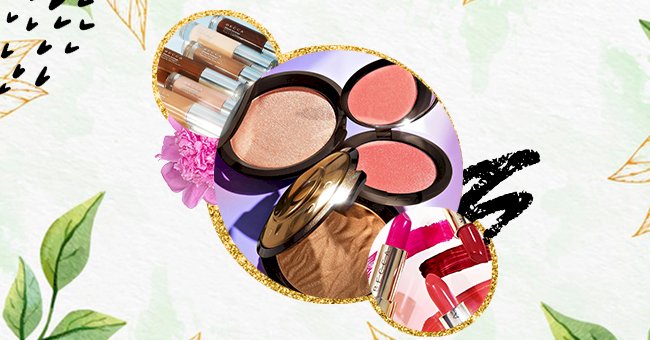 10 Becca Cosmetics Products To Buy Before They Close Down
In September, the Australian beauty brand Becca Cosmetics will be closing its doors for once and for all. Here are all the goodies to grab before they go.
After twenty years in the business, the iconic beauty brand will be closing its doors. Becca Cosmetics broke the unfortunate news on Instagram and the website, citing Covid-19 as one of the reasons for closure.
The Becca Cosmetics was founded in Perth, Australia, in 2001 by Rebecca Morrice Williams. It has since become synonymous with luminous complexions. However, consumers still have a few months to fill their carts with all their faves, and with that, here's a list of Becca products you don't want to leave out.
Becca Backlight Priming Filter
Price: $39.04
Prepare your skin for it's pending glow with Becca's award-winning priming filter. This primer gives the skin a blur finish to give appearance of smooth complexion.
Becca Ultimate Coverage 24 Hour Foundation
Price: $44.61
Becca's foundation may be lightweight, but you can expect full coverage. The formula offers a full day of lasting power for hours of flawless skin.
Becca Anti Fatigue Under Eye Primer
Price: $33.46
Get that early morning cooling effect on your under eyes to help you look alive. The priming balm helps reduce the appearance of fine lines and puffiness.
Becca Shimmering Skin Perfector Pressed Highlighter
Price: $41.83
If there's a product you certainly don't want to leave out, it's an iconic Becca highlighter. This is one of the brand's bestsellers for its luminous glow.
Becca Light Shifter™ Dewing Tint Tinted Moisturizer,
Price: $36.25
This tinted moisturizer provides a decent tint with a whole lot of moisture. It contains the star of hydration, hyaluronic acid, and other ingredients to promotes healthy-looking skin.
Becca Shimmering Skin Perfector Luminous Blush
Price: $33.46
Of course, you can expect a good amount of glow when we're talking about Becca Cosmetics. This blush is formulated to apply smoothly to the skin and has light-scattering pigments to give off a subtle luminance.
Becca Under Eye Brightening Corrector
Price: $29.28
Cancel out the dark circle under your eyes with Becca Under Eye Brightening Corrector. It gives an appearance of an even skin tone. This sold like hotcakes upon Becca's announcement, but one can still sign up to be notified when it's back in stock.
Becca Ultimate Lipstick Love - 8-Hour Longlasting
Price: $27.84
The lipstick has long-lasting color and hydration. It's infused with hyaluronic acid with a smooth and satin finish that lasts.
Becca Ignite Liquified Light Highlighter
Price: $43.16
Get a popping glow for your face and your body, including a subtle pineapple, coconut, and orange fragrance. It's perfect for the springtime.
Becca Light Shifter™ Finishing Veil Setting Powder
Price: $37.59
This setting powder gives off a filtering effect with a satin finish. There are six shades to choose, ranging from fair with neutral undertones to deep with cool undertones.