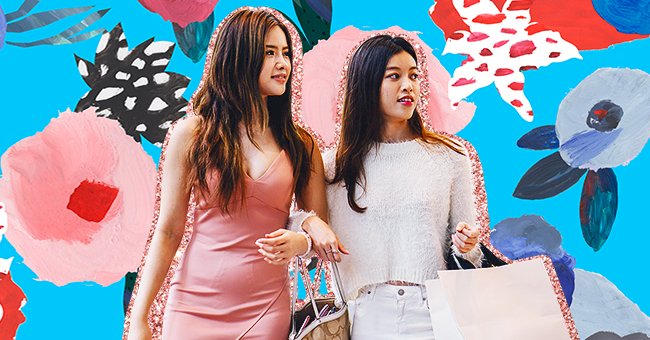 A Master List Of All The Stores Closing Across America In 2020
This year feels like something out of a horrible nightmare with things going terribly for everyone. To make matters worse, some of our favorite retailers are officially closing during this awful year.
The increase in online shopping activity has had a significant impact on physical retail stores for years. Retailers have seen a steady dip in in-store activity, but have been able to push through nonetheless.
The coronavirus pandemic seems to be the straw that broke the camel's back for our beloved shops. The retail apocalypse is in full swing, and we have a list of some of the stores we will say goodbye to in 2020.
Bath & Body Works
The Bath & Body Works parent company L Brands made their announcement in May. Over 50 stores across America and Canada will face permanent closure by the end of this year.
Signet Jewelers
Leading company to mall jewelry stores such as Kay Jewelers, Zales, and more disclosed their plans this June. The announcement came as a result of the COVID-19 impact. One hundred fifty stores will close in the U.S.
GAP
A decrease in sales pushed Gap to announce the closure of 230 stores in March 2019. The closures will happen over two years, and many locations are already officially closed.
Victoria's Secret
This May, L Brands revealed that they would close 250 Victoria's Secret locations in the U.S. and Canada. They also disclosed the possibility of more closures for the lingerie retailer in the next few years.
Papyrus
Papyrus filed for bankruptcy this January. The stationery and paper goods chain will close all 254 stores across America and Canada as a result.
Zara
Zara's parent company, Inditex, announced plans to shut down about 1200 stores over the next two years. The announcement made in June cited the coronavirus pandemic as the fuel to their online strategy fire.
Chico's
The women's clothing chains will lose 250 locations over the next three years to operate online fully. The parent company, Chico's FAS, made the announcement during a 2019 press release.
JCPenny
Another bankruptcy filing leads to a nationwide store closure in somber 2020. The department store revealed that it would close about 30% of its 846 mall stores over the year.
Macy's
Macy's announced that it will close 125 stores over these next three years. Several offices and customer service centers will also shut down, leaving the Manhattan location as the sole headquarters.
G.H Bass and Wilson's Leather
The New York-based G-III Apparel Group Ltd. announced their permanent closures this June. All 110 Wilson's Leather and 89 G.H Bass stores will close this year.
Pier 1 Imports
In January, the company announced that it would close half of its locations due to falling sales. There will also be cuts in the corporate team and distribution centers for the stores.
Destination Maternity
Destination Maternity filed for Chapter 11 bankruptcy protection in 2019. This resulted in 183 store closures and a shift to online retail under Motherhood Maternity.
Nordstrom
Nordstrom announced that they would shut down 16 department stores. They also revealed that they would permanently close all Jeffrey designer apparel stores in addition to the Nordstrom locations.
Other Retailers Facing Closures:
Modell's
Express
New York & Company
A.C. Moore
Forever 21
Guess
Bose
Bed, Bath and Beyond
Starbucks and many more