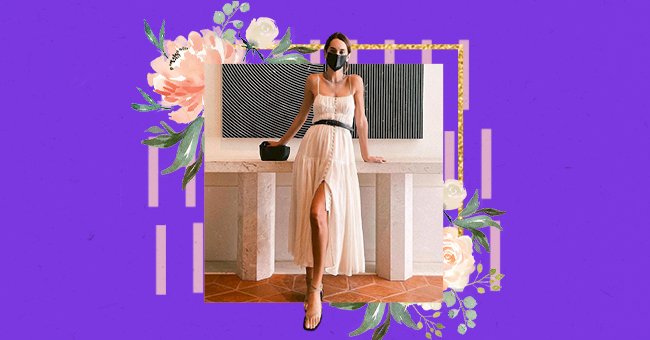 10 Best Dresses To Include In Your Wardrobe This Spring
Spring is all about losing the layers. With the warmer weather on the way, it's time to bid goodbye to our bulky winter outfits for a looser relaxed style. Besides, for spring/summer 2021, designers are placing bets on casual spring dresses.
Spring dresses this season seem to be adapting to the times. Think fabrics that are loose, strappy, with many featuring a swinging maxi design and some with billowing sleeves. This means that many are easy to wear while lounging at home (hello, lockdowns).
On the other hand, some spring dresses are looking to make more of a statement, with many featuring voluminous silhouettes, bold colors, and prints, perhaps a result of restrictions easing. Keep these trends in mind as you expand your wardrobe, starting with these ten gorgeous spring dresses.
La Ligne Pleated Silk Crepe De Chine Maxi Dress
Price: $375
This dress has a timeless design that is perfect for a classic capsule collection. It's crafted out of crepe-like fabric, perfect for creating a flow in movement when you walk. For a sexier finish, unfasten the buttons to make a slit.
Seersucker Check Maxi Dress
Price: $285
This dress has a shirred bodice with a ruffled hemline resulting in a feminine aesthetic. Easily style this dress with sneakers for an edgy modern look and strut your stuff on a relaxing afternoon walk.
Black Taffeta Puff Sleeve Dress
Price: $460
Self Portrait has some pretty incredible clothes. Dropping some coins on this quality black number is therefore worth every penny. The flattering square neckline with the puffed sleeves makes it difficult not to stand out. Also, it comes side pockets which is always a win.
Gianna Shirred Checked Linen Midi Dress
Price: $309
To us, you can work this dress in both spring or summer. Have a look at the brilliant yellow fabric and tell us you disagree? Whether you're traveling to the countryside, coastline, or lounging at home, this dress will suit any occasion. Furthermore, the puffed sleeves also add a feminine flair.
The Ellie Nap Dress
Price: $125
If you don't have this viral dress in your closet, you need to include one asap. The nap dress boasts a flattering silhouette and ruffled sleeves with a comfy fit. If this design doesn't work for you, check out their website for more exciting prints.
Love Of My Life Midi Dress
Price: $108
As the name suggests, you might love this dress for the rest of your life. Look stunning with minimal effort thanks to the deep-cut V neckline and defined waist. Also, if this color doesn't work for you, check out their other earth-toned dresses.
Tove Ceres Gathered Organic Cotton-Poplin Midi Dress
Price: $520
This dress from Tove's is made from organic cotton that will keep you cool even through summer. It comes with three excellent ties that you can wrap around your body to enhance your figure. If black doesn't work for you, you also have the option of white.
Roslyn Patchwork Floral-Print Silk Dress
Price: $283
This dress has a modest business at the front and a party at the back, spin. Thanks to the shirred back, the patchwork dress creates an element of fun for a surprise. We love this dress because it blends well with gold jewelry or sneakers.
Pozruh Larissa Dress
Price: $290.50
If you love the floral print, this dress will become your new wardrobe staple. The dress has a beautiful walnut and floral design, bringing spring into clothes. Pair with a belt or socks for great transitions from morning to night looks.
16Arlington Medina Draped Satin Midi Dress
Price: $1,165
It is always safe to have one incredible number for when things hopefully get back to normal. However, don't be afraid to wear this in the house for a sexy night. The satin material will keep you comfy all day long.